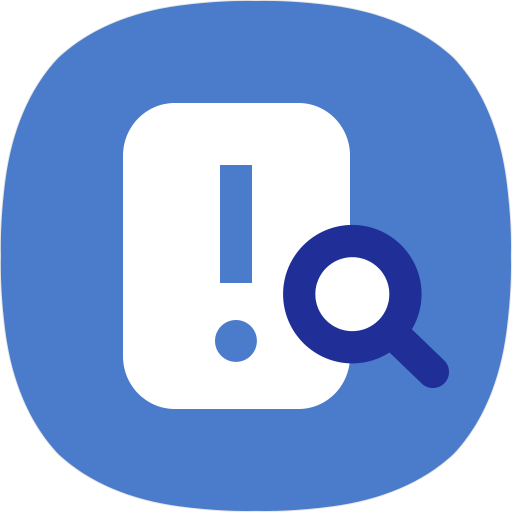 What's New
<<< Notice >>>

Due to internal structural changes, updating from version 1.0.01.x to 1.0.02.x is simply not possible. 
 - Error message: Installation failed. Try later. (com.samsung.android.app.goodcatch: -7)

If you have already used this application, please uninstall the version 1.0.01.x installed on the phone and re-install the latest version .

This is essential for long-term feature update.
We apologize for any inconvenience this update may have caused you.



< ver 1.0.02.3 >
- New Language : Simplified Chinese
- App icon is changed.

< ver 1.0.02.1 >
- Improved the function of "sort by apps"
- internal structural changes

< ver 1.0.01.1 >
- The problem of battery drain was fixed.
Description
Got tired of mysterious vibration on your phone?

Nice Catch is made to let you know which application starts the vibrations and annoys you.

And it also reports :
 - ringer mode
 - call mode
 - toast
 - advertisement screen
 - sudden wake-up of your phone.

[Target]
- Android P OS 9.0 SAMSUNG devices.

[Language]
- Korean
- English
- Simplified Chinese

[How to Use]
Press "Vibration history" in app's main screen and you get a list of application that made vibrations.
(please make sure that the switch is enabled before use.)

#GoodLockFriends #10
Permissions required
The following permissions are required to use this app.
OVERVIEW
Version1.0.02.3 (2019.08.22)
Size2.06 MB
Age restriction For all ages
ExpirationNo expiration date
Seller info
Seller : Samsung Electronics Co., Ltd.
Corporate/rep. name : Samsung Electronics Co., Ltd./김기남, 김현석, 고동진
Business license number : 1248100998
View details
nune**
Useful app great for information. Might I recommend adding access to camera microphone and apps that view screen to the list.
thew**
Latest version as of 20191003 is not working on Note 9. Launching just shows a blank screen. Never loads anything.
shel**
So far so good..
timo**
Outstanding!
asos**
Not sure I know the difference between this and NotiStar app that comes with Good Lock also. Can someone tell me why I need this?
lall**
Very nice! Thank you.
vija**
Great app, add an option to ignore a specific app in the future
rfra**
Thank YOU!!!
john**
Good for id'ing issues, but can't delete screen wakeups.
jeff**
Not bad overall
katc**
Installed this goodlock-waiting to see how it works it sounds interesting, I like interesting
p.j.**
Great addition! Helps allot. Would really love an option or addition to export lists to a plain txt or similar readable format.
itac**
Thank this app, I finally find out the stupid app that consistently generates annoying toast messages.
knro**
Great. Needs an update because the notification bar is placed under the finger print scanner so you can't see the icons. Please update.