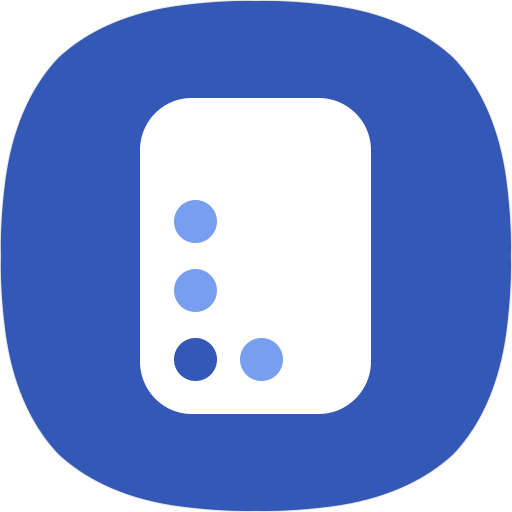 What's New
- Add Eclipse Effect
Description
Offers various Edge Lighting effects.

[Description]
- Support more effects.
- Support Boomerang,Celebrate, Fluid, Galaxy and Loop.

[Language]
- Korean
- English

#GoodLockFriends
Permissions required
The following permissions are required to use this app.
OVERVIEW
Version
1.0.22 (2019.05.09)
Age restriction
For all ages
Expiration
No expiaration date
Seller info
Seller
: Samsung Electronics Co., Ltd.
Corporate/rep. name
: Samsung Electronics Co., Ltd./김기남, 김현석, 고동진
Business license number
: 1248100998
View details
marc**
Nice effects but needs to be constant until dismissed otherwise no point
spli**
Please make it to where the lighting continues until the user acknowledges said message. Also if you could make an option for 2 effects
achi**
After I uninstalled it, it still creates the effects.
mich**
Add option for INDEFINITE duration, then when notification is acknowledged, light turns off. I Can't rely upon edge light at this point.
sdxv**
S10+ user. Make the notification light (eclipse) loop constantly until the user checks his/her phone. Or it's useless. Add more colors.
ahme**
Please add an option to set different colors for different apps for eclipse filter
elie**
Good job.
raym**
Rather than spend time adding new light patterns why not use that time to make it work like a notification should? Run until acknowledged.
jadd**
Works great on my s8 with pie..thx dev.
mrky**
Agreed. Needs intermittent duration and always on until cancelled by user.
evan**
Please add intermittent notification reminders like previous samsungs did with the LED. Even for charging would be cool. Thanks!
tim1**
Light only runs once and that's it I have a s10 and need to have it like the style like s9 does it please fix
supe**
Notification light needs to have the option to stay on until notification is checked otherwise useless.
sanm**
Still waiting for the notification light to make a cameo appearance
i.ga**
Only works if screen is on, despite settings implying it works when off