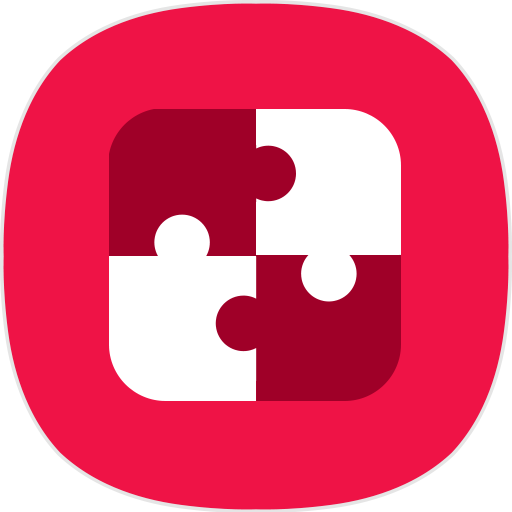 What's New
NotiStar
-Fixed the issue that the phone performance has deteriorated after receiving notifications.

QuickStar
-Added the option to hide a location in the indicator area .
-Fixed the panel round issue after modifying the overlapping area between quick panel.
-Fixed Chinese translation errors.

NavStar
-Fixed the issue where the option of rotation button is not maintained after reboot.
-Fixed the navigation bar to be invisible if theme was not applied through the theme default setting

TaskChanger
-Modified to make the scroll not too fast and smooth.
-Fixed that bounds was reset when running again on popup screen.
-Fixed the problem that the Close All button  was NOT translated  on the  language change . 
-Fixed the problem that screen bounds was bounced when switching from full screen to popup view while playing a video.
Description
Goodlock supports various customizable system UI feature.

Enjoy new lockscreen, quick panel, edge, recents and upgraded routines.

[Target]
- Android O, P os 8.0 SAMSUNG devices.

[Language]
- Korean
- English
- Chinese
Permissions required
The following permissions are required to use this app.
Storageaccess photos, media and files on your device
OVERVIEW
Version1.0.00.53 (2019.09.20)
Size3.39 MB
Age restriction For all ages
ExpirationNo expiration date
Seller info
Seller : Samsung Electronics Co., Ltd.
Corporate/rep. name : Samsung Electronics Co., Ltd./김기남, 김현석, 고동진
Business license number : 1248100998
View details
bank**
The animation of task changer is not cool... It needs to have a nice animation opening like iOS when you select an app
k.ba**
After using this app I don't think I could go back. I use most the plugins for it, and haven't had any major issues. The Routines one wasn't working at first but seems to be fine now. At first I thought it was weird that Samsung made a separate app for all the functionality but since most Samsung users arnt power users it makes since.
davi**
Love this app. So much to do on your phone. Love it!!
ehab**
رائع جدا ومفيد
najj**
I would give 5 stars, but notistar has so much more potential. I really dont want to see duplicate or even x3 of the same messages popping up in notistar. Also, these notifications shouldn't stay there until I manually clear them. They should go away after a certain period or after viewing the swipe up notifications. Maybe introducing an "old notifications category" would do it l.
alva**
Great app. Tried the UI beta 2.0 and it don't work now 🙄 when is an update coming.
osam**
I don't have a nice shot icon or app
litt**
Great and awesome way to customize your Samsung device . Love all the little extra tweaks u can do to make your device truly your own
77mc**
quickstar gone app is useless
rk98**
Love this app so much
jtwi**
What I needed 5 years ago
svna**
I totaly like this add-on apps for my note 10+. Prefect
rwbu**
No Navstar in Good Lock on S10 Plus with Android 10. Why?
loyd**
What happened to nice shot?
jojm**
..