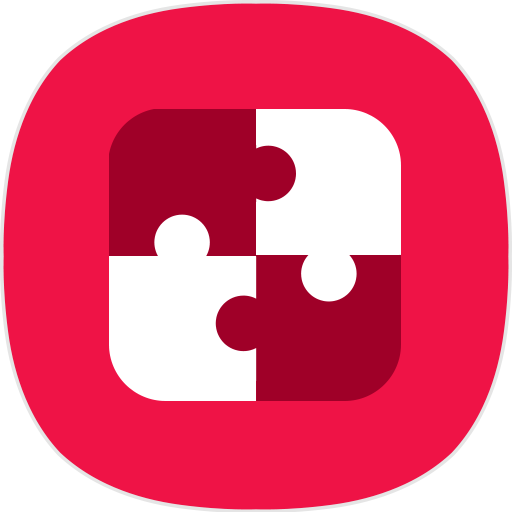 What's New
Fixed the issue that app shortcuts of Good Lock on the edge panel were not working.
Description
Thank you for waiting for Good Lock apps (compatible with Android 10).

LockStar (Android 10 only)
- Changed that overall design from Android 10 

ClockFace
- Add new clock styles(D-day / Momo / Orchid / Korean ) 

============================================
Major features changed in Good Lock 2020:
Common:
Support a dark theme.
Follow the OneUI 2 principle.  
Change to new format of profile information a app.
Show a splash screen of GoodLock app.

QuickStar (Android 10 only)
Refine quickpanel coloring and improve visibility.
Support the central position of the clock (excluding Hole or Notch assignments).

TaskChanger
Add Vertical Stack layout.
Provides an internal VI Queue to distinguish the quick switch from the gesture.  

NotiStar
Add menu for customizing the NotiStar handler on the lock screen.

MultiStar (Android 10 only)
Run the selected app quickly with a split screen or a pop-up menu, with tap and hold of the Recent button.
Resize a gesture area for the pop-up view action.
Even if you delete the app from the recently used app, you can set it to maintain the specific app.
When the pop-up view is closed, it remembers the last location and helps it run there again.
Multi-sound moves to Sound Assistant app.  

ThemePark 
Available to create a theme for dark mode.
Select the color manually instead of its automatic extraction.

One Hand Operation+
Available to add additional auxiliary handler.
Additional features within the Quick Toolbar (like Mobile data, game booster).
Support the home screen shortcut function.
Add vibration feedback settings.
Pick the color of the animation.

[Target]
- Android O, P os 8.0 SAMSUNG devices.

[Language]
- Korean
- English
- Chinese
Permissions required
The following permissions are required to use this app.
Storageaccess photos, media and files on your device
OVERVIEW
Version1.0.00.64 (2020.03.16)
Size2.56 MB
Age restriction For all ages
ExpirationNo expiration date
Seller info
Seller : Samsung Electronics Co., Ltd.
Corporate/rep. name : Samsung Electronics Co., Ltd./김기남, 김현석, 고동진
Business license number : 1248100998
View details
gary**
Muy buena app
joel**
This is awesome! Thanks Samsung!
bran**
I cant find nice catch and that's really the main use of this app, please fix this!!!
rjsb**
Muy muy buena, la recomiendo con ojos cerrados
mary**
I absolutely love this app & it's extremely easy to use! I recommend giving it a try!
hade**
Excelente....não deve faltar no seu smartphone!!
alyx**
Half of the functions don't work, it's obvious that there have been no updates for recent firmware updates. If the app is abandoned just delete it, it's useless
rip7**
I like the level of customization available. I would like to be able to keep the native app name colors in the quickstar drop-down notifications
zain**
Nice
ck**
This is one of the best app bundle you could possible ask for for your Samsung device. This thing is amazing!
king**
Trash Update, I used to like this app alot since it allowed me to customize my phone alot but now with the update alot of features have been removed.... I used to be able to use lockstar to remove the stupid "help messages" which appear on my lockscreen that are completely annoying and unnecessary, new update hits and now I can no longer do this. Also I can no longer remove the top notification from the lockscreen as before.... stupid samsung updates I'll probably try an iPhone for my next upgrade
youn**
Love how its so customizable and user friendly!
wesl**
Not working please update the navstar
char**
THE NAVSTAR; DO NOT WORK, IN THE GALAXY NOTE 10 PLUS, WT. ANDROID 10..!!
gavr**
Why did quickstar become only available on Android 10 when before it was available on Android 8?