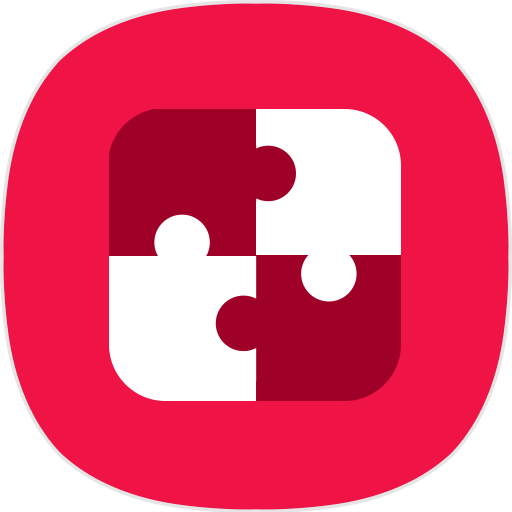 What's New
NotiStar
-Fixed the issue that the phone performance has deteriorated after receiving notifications.

QuickStar
-Added the option to hide a location in the indicator area .
-Fixed the panel round issue after modifying the overlapping area between quick panel.
-Fixed Chinese translation errors.

NavStar
-Fixed the issue where the option of rotation button is not maintained after reboot.
-Fixed the navigation bar to be invisible if theme was not applied through the theme default setting

TaskChanger
-Modified to make the scroll not too fast and smooth.
-Fixed that bounds was reset when running again on popup screen.
-Fixed the problem that the Close All button  was NOT translated  on the  language change . 
-Fixed the problem that screen bounds was bounced when switching from full screen to popup view while playing a video.
Description
Goodlock supports various customizable system UI feature.

Enjoy new lockscreen, quick panel, edge, recents and upgraded routines.

[Target]
- Android O, P os 8.0 SAMSUNG devices.

[Language]
- Korean
- English
- Chinese
Permissions required
The following permissions are required to use this app.
Storageaccess photos, media and files on your device
OVERVIEW
Version1.0.00.53 (2019.11.28)
Size3.39 MB
Age restriction For all ages
ExpirationNo expiration date
Seller info
Seller : Samsung Electronics Co., Ltd.
Corporate/rep. name : Samsung Electronics Co., Ltd./김기남, 김현석, 고동진
Business license number : 1248100998
View details
joel**
Won't work after update. Hurry up guys.
danb**
How exactly does Samsung push a mandatory OS update and then have their own integral apps not work after the update. It's been almost a month now with task changer offline which is absolutely unacceptable. Samsung you are supposed to be superior to Apple, fix this nonsense.
coll**
I very much enjoyed this app and my time with it. However, it doesn't work on android 10 and still doesn't months later.
vbma**
Vreag
bank**
Was really great, before the new UI update broke everything. If it worked again I'd easily give five stars, but as it is, the only reason it's still installed at all is because I have a slim hope it'll be updated and all the broken pieces (especially MultiStar, NavStar, and Task Changer) will be fixed.
deri**
LOVED this before the update, but I'm not going to complain about what happened after the update. Patiently waiting for the update. Keep up the good work
robb**
Going from Android 9 with Good Lock features, to Android 10 without feels like a downgrade. Can't believe they pushed the system update before they updated their own software
ph73**
Love it. Wish it had dark mode.
yazm**
Fix it soon please! This is my favorite app for my phone!
supe**
Still no update?! Come on!
cgab**
Latest Android Update killed this app which is unfortunate, especially since it has been about 3 weeks since the update! Are there plans to fix it? I really like this app!
sunr**
Fixed thim please as possible as you can 😤😤😤😤😤
mrob**
Still not working since the One UI 2.0 upgrade. Shouldn't these modules have already been tested and set to work with the 2.0 upgrade at the time that the upgrade was rolled out? I mean, it's not like you didn't know that a software upgrade was coming. 🙄
mari**
Stopped working, please fix.
mase**
Whenever I open it I only have five of the extensions... I'm using an s10 on one UI 2 please fix