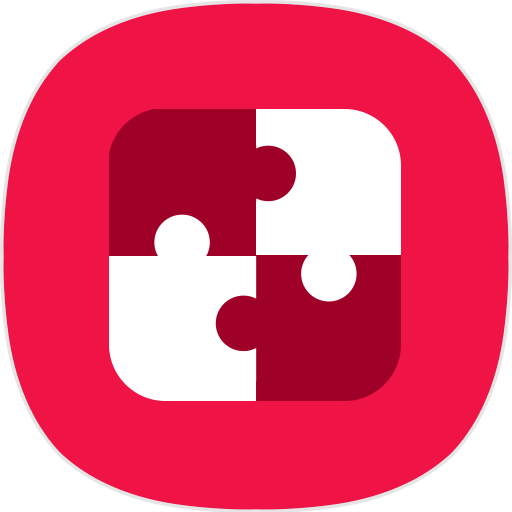 What's New
NotiStar
-Fixed the issue that the phone performance has deteriorated after receiving notifications.

QuickStar
-Added the option to hide a location in the indicator area .
-Fixed the panel round issue after modifying the overlapping area between quick panel.
-Fixed Chinese translation errors.

NavStar
-Fixed the issue where the option of rotation button is not maintained after reboot.
-Fixed the navigation bar to be invisible if theme was not applied through the theme default setting

TaskChanger
-Modified to make the scroll not too fast and smooth.
-Fixed that bounds was reset when running again on popup screen.
-Fixed the problem that the Close All button  was NOT translated  on the  language change . 
-Fixed the problem that screen bounds was bounced when switching from full screen to popup view while playing a video.
Description
Goodlock supports various customizable system UI feature.

Enjoy new lockscreen, quick panel, edge, recents and upgraded routines.

[Target]
- Android O, P os 8.0 SAMSUNG devices.

[Language]
- Korean
- English
- Chinese
Permissions required
The following permissions are required to use this app.
Storageaccess photos, media and files on your device
OVERVIEW
Version1.0.00.53 (2019.11.28)
Size3.39 MB
Age restriction For all ages
ExpirationNo expiration date
Seller info
Seller : Samsung Electronics Co., Ltd.
Corporate/rep. name : Samsung Electronics Co., Ltd./김기남, 김현석, 고동진
Business license number : 1248100998
View details
hamz**
مفيد، ما يدعم كل الدول
rona**
The Note 10 5G doesn't show data for the unit section, please fix that bug and the app will be great.
tywu**
Note 10+ 5G does not show unit. Please fix this. Otherwise it's an amazing app. Just this bug needs to be fixed
jhob**
So apparently there is a problem with this app, and the Note 10+ 5G. I'm also not seeing any apps under the "Unit" tab. Please fix this.
idon**
On my Samsung Galaxy Note10+ 5G, the Unit tab doesn't work only the Family tab works ... Why 😠😡🤬
chri**
Why does this app NOT work with my brand new note 10 plus? $1300 is not enough money to get this app to work with my note 10 plus 5G ? I really don't want to go back to iOS please update this app to work with the most expensive Glaxay note 10 Plus 5G ever!
kacp**
Where is quick star i cant get quick star
mafr**
Update after the one ui 2.0 is needed
riya**
I can't run this after one ui 2.0 update... Please make it fix soon... It's very essential.
vex2**
Should have been updated with the beta release and not just disabled most of the apps instead. They knew this update was coming and sat around and now we don't have the use of many essentials because of it.
silv**
The best app I had ever🐐
wang**
This is really a great app, with lots of desirable functions that I have been looking forward for a long time. The one hand operation + is extremely useful!!! Thanks for your excellent work!
djlo**
I like the option of notification lighting through Edge Lighting, however it would be nice to have the option to set the light to repeat at different intervals. Even with the duration set at max, you may not see the notification unless your looking at your phone. 4 stars... useful feature.
lrod**
A must have!
godi**
Multistar needed again