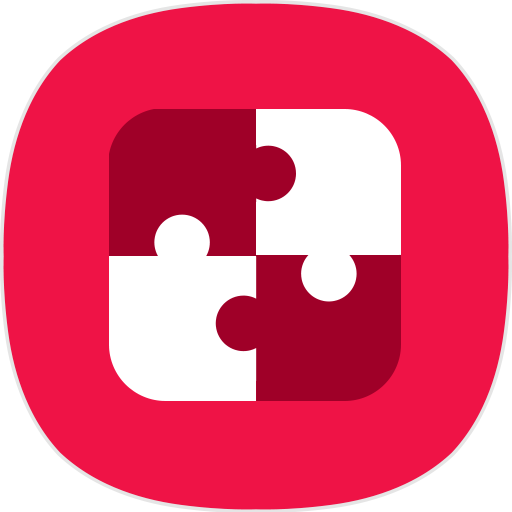 What's New
NotiStar
-Fixed the issue that the phone performance has deteriorated after receiving notifications.

QuickStar
-Added the option to hide a location in the indicator area .
-Fixed the panel round issue after modifying the overlapping area between quick panel.
-Fixed Chinese translation errors.

NavStar
-Fixed the issue where the option of rotation button is not maintained after reboot.
-Fixed the navigation bar to be invisible if theme was not applied through the theme default setting

TaskChanger
-Modified to make the scroll not too fast and smooth.
-Fixed that bounds was reset when running again on popup screen.
-Fixed the problem that the Close All button  was NOT translated  on the  language change . 
-Fixed the problem that screen bounds was bounced when switching from full screen to popup view while playing a video.
Description
Goodlock supports various customizable system UI feature.

Enjoy new lockscreen, quick panel, edge, recents and upgraded routines.

[Target]
- Android O, P os 8.0 SAMSUNG devices.

[Language]
- Korean
- English
- Chinese
Permissions required
The following permissions are required to use this app.
Storageaccess photos, media and files on your device
OVERVIEW
Version1.0.00.53 (2019.09.20)
Size3.39 MB
Age restriction For all ages
ExpirationNo expiration date
Seller info
Seller : Samsung Electronics Co., Ltd.
Corporate/rep. name : Samsung Electronics Co., Ltd./김기남, 김현석, 고동진
Business license number : 1248100998
View details
tdin**
Apps inside annot be updated via the Galaxy Store- you have to open the GoodLock app to do update. Rotation support, night mode needed
ally**
Minus one star, as it does not honor system setting for "night mode". Odd that Samsung's own apps don't respect this setting. This is a very useful package; although many of these setting options should be built-in to One UI by default. Hopefully they are doing this in 2.0.
juli**
Love the app! Been using since it since s9! Hoping for one ui 2.0 to have some of the features without installing the good lock combo.
knkr**
Awesome app to customize a ton of different things! Super easy to use and very useful for people that like to customize their phones!
jmoh**
This tool is everything i needed😍
mofo**
Hmm. Should be stock... but I guess not for beginners!
maga**
Buena aplicación
rond**
Excellent!!!!!!!!
char**
Great app bringing great functionality to the note 10 plus.
sart**
Sartaj
grac**
Well um I Guess I will use it but aren't you forgetting of 1 more thing when I never get too reinstall the 1 u I version.
grip**
Makes the Note 10+ much better
mend**
Pretty neat. I like the task changer add-on the most.
slv1**
Why will it only work if my screen is unlocked and on? I have it set for always. Please help me get it to work I think I will like it. Thanks.
roma**
I really love the features!