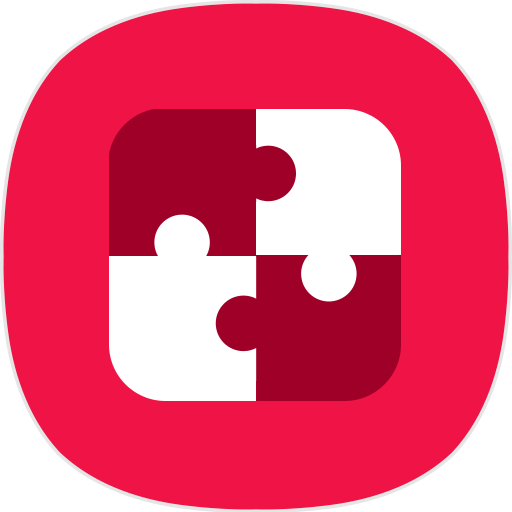 What's New
Improve how to activate the  GoodLock plugin service disabled due to unclear cause.
 - It is possible to activate by launching each unit app of unavailable status in Good Lock app.

(Please send the log report via Samsung Members to find the fundermental reason)
Description
Thank you for waiting for Good Lock apps (compatible with Android 10).

LockStar (Android 10 only)
- Changed that overall design from Android 10 

ClockFace
- Add new clock styles(D-day / Momo / Orchid / Korean ) 

============================================
Major features changed in Good Lock 2020:
Common:
Support a dark theme.
Follow the OneUI 2 principle.  
Change to new format of profile information a app.
Show a splash screen of GoodLock app.

QuickStar (Android 10 only)
Refine quickpanel coloring and improve visibility.
Support the central position of the clock (excluding Hole or Notch assignments).

TaskChanger
Add Vertical Stack layout.
Provides an internal VI Queue to distinguish the quick switch from the gesture.  

NotiStar
Add menu for customizing the NotiStar handler on the lock screen.

MultiStar (Android 10 only)
Run the selected app quickly with a split screen or a pop-up menu, with tap and hold of the Recent button.
Resize a gesture area for the pop-up view action.
Even if you delete the app from the recently used app, you can set it to maintain the specific app.
When the pop-up view is closed, it remembers the last location and helps it run there again.
Multi-sound moves to Sound Assistant app.  

ThemePark 
Available to create a theme for dark mode.
Select the color manually instead of its automatic extraction.

One Hand Operation+
Available to add additional auxiliary handler.
Additional features within the Quick Toolbar (like Mobile data, game booster).
Support the home screen shortcut function.
Add vibration feedback settings.
Pick the color of the animation.

[Target]
- Android O, P os 8.0 SAMSUNG devices.

[Language]
- Korean
- English
- Chinese
Permissions required
The following permissions are required to use this app.
OVERVIEW
Version1.0.00.65 (2020.05.11)
Size2.56 MB
Age restriction For all ages
ExpirationNo expiration date
Seller info
Seller : Samsung Electronics Co., Ltd.
Corporate/rep. name : Samsung Electronics Co., Ltd./김기남, 김현석, 고동진
Business license number : 1248100998
View details
john**
Waiting to see an app like this to hide battery icon.
nnev**
Great app.... It would be awesome if you could add a screen record button to NavStar. Other than that, it's perfect as far as I'm concerned.
mija**
Lock screen looks good but it flickers when you tap the notification bubble.
cris**
Makes the Samsung experience way better.
rios**
Good app definitely recommend it
carn**
I gave it 4 stars cause I never got the update for the new home up module
rami**
Ive always used this app because i was used to old android on samsung phones and the time would always be on the right so ive always perfered it that way
miss**
My lockstar settings aren't staying put. I have to keep re adding them.
km50**
جميل اوى
spac**
ONLY THING MISSING..is a plugin option to change the "always on display" NOTIFICATION ICONS to whatever icon pack you want 🤔...
brad**
Installed to record my screen I had found app from a instruction video, nice shot isn't there.. neither are half the icons in the video.. maybe I'm doing it wrong or the have to be installed separately? Or maybe the videos just wrong? Let me know so I can change review rate
anmn**
Working good now on my S10 plus.
tm43**
Y
luke**
Nice customization options
clmy**
Task changed is great .You have a few options I like the carasel effect myself.i will be back on more