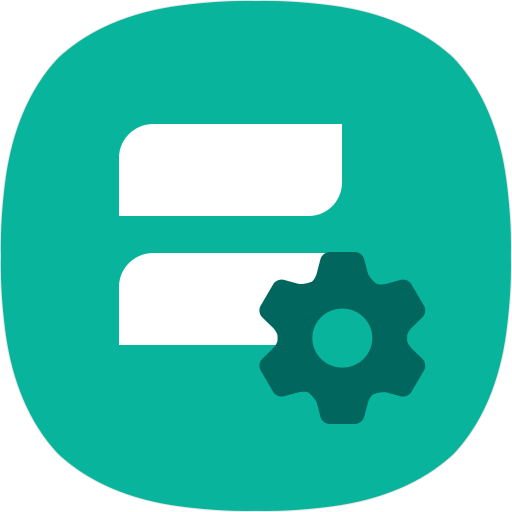 What's New
<V2.3.1>
Added new function
- Multi-Window Screen zoom
- Multi Sound
(Available on restricted models (like upcoming note10) with certain framework versions and later.)
=================
<V2.2.1>
Deactivate the SnapWindow function. 
(We are sorry that this function will not be available until the phone binary patch is applied due to the internal problem.)
=================
<V2.1.0>
- When the app icons on the Lock screen was launched while the pop-up view was running , the device screen flashed or covered.
=================

Beginning with the Android P OS, the floating notification are supported as a basic feature.
Renamed to Smart Pop-up View for global support.

Settings - Advanced features - Available in Smart Pop-up View.

* If you have multi-star for Android O OS, you may have problems with Smart Pop-up View. Please update multi-star to version for Android P OS.
Description
Enjoy enhanced Multiwindow experience. 


[Description]
Use Multi window without pausing
- You can use several apps at the same time on the Multi window mode without stopping.

Enable Multi window to all apps
- All apps can be launched in a Popup window and split screen.

Ghost Mode
- When you use Popup Window, you can adjust the transparency of Windows so that you can see what is under the window.

Floating Notification
- You can receive notifications in the form of icons.

[Target]
- Android O os 8.1 SAMSUNG devices.

[Language]
- English
- Korean
- Chinese

[Version Code]
<MULTISTAR:1000:2005>
#6
Permissions required
The following permissions are required to use this app.
OVERVIEW
Version2.5.02 (2019.11.11)
Size5.24 MB
Age restriction For all ages
ExpirationNo expiration date
Seller info
Seller : Samsung Electronics Co., Ltd.
Corporate/rep. name : Samsung Electronics Co., Ltd./김기남, 김현석, 고동진
Business license number : 1248100998
View details
serr**
Very good
nils**
How to snap window?
jaso**
I love the features it adds. I use the pop-up view nearly constantly. The only thing I would like to change is being able to move the window controls (resize, minimize, maximize, close) from the right to the left or even the middle. When using apps that have feature controls at the top of the window it's easy to accidentally activate one, like in WhatsApp I've inadvertently started both voice and video calls which isn't always a big deal but if someone is say at work, in a meeting, sleeping or has a sleeping baby with them, it can be a bad thing. Overall, I love it. Thanks!
robe**
Works great
vmil**
Difficult to turn on. Needs to be more simple
kyro**
Multi window needs a "search bar"
romg**
Multi window zoom conflicts with Dex. It will cause Excel and Word not to open in Dex Mode. Disable this feature to use Excel and Word in Dex mode. Please fix this conflict.
fili**
The mutiwindow doesn't work on anything
kick**
Doesn't work with OneUI 2.0
echo**
Way better than the current split screen, like how Samsung had it before Google/Android Pie butchered it. Sadly its not working with Samsung One UI 2.0 (beta). So can you please update it.
kyle**
Doesn't work on Android 10 One UI 2 beta update. Can't wait till you guys add support. This app makes multitasking so easy.
rick**
Great app samsung
rolv**
Good!!
farg**
Yessssss omg
mr70**
TRUMP 2020