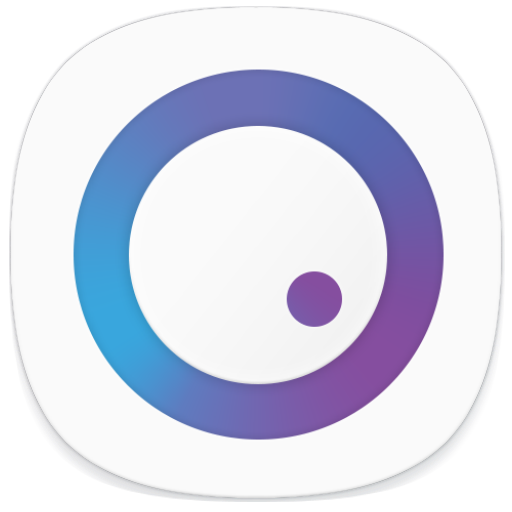 What's New
-Fixed the issue that the panel does not disappear while using "Classic" volume panel
-Fixed to rotate the screen based on user settings
Description
Advanced sound utility for your Galaxy.

The sound utility available on the galaxy series
Provides various convenience functions related to audio
※ How to use : https://youtu.be/Z5mrB4ryKjE

- Allow you to control the media volume instead of ringtone when pressing the volume keys
- Support individual application volume (You can control the volume of music and games differently)  
- 150 steps of fine volume and support Floating Equalizer(EQ)
- Create and activate personalize sound settings
- Support mono audio and left/right balance
- Touch the app volume icon in the floating dialog to play/pause and long click to enter the app.

The following features are available only if the Samsung Experience version of the smartphone on which Sound Assistant is installed is 8.5 or later
※ How to check Samsung Experience(OneUI) Version : Run SoundAssistant - Top right menu - About
- Default volume step when pressing volume button can now be changed
- Audio output of an application can now be switched between Bluetooth or speaker via floating volume dialog
- EQ settings can now be saved and shared

Features available since Samsung Experience version 9.0
- Ability to swap left and right sounds on headphones
- Ability to hear ringtone, notification, and alarm sounds only through headphones when headphone is connected

Features available since Samsung Experience version 10.1
- Favorite media app : Select an app to control music when you press multimedia keys.

Features available since OneUI version 1.5
- Supports concert hall effect
- Adjust previous/next song with volume key
- When an earphone or Bluetooth is connected, you can select where the ringtone, notification, and alarm sound will be played.

Features available since Android version 10
- Provides a volume panel of expanded features that can change the volume and output devices of each app
- Provides panel form theme (Sero / Classic)  
- Provides panel color theme 
- Renewed EQ panel design 
- Dual app sound is extended to multi sound so all apps can be played simultaneously
-Provide vibration effect of the volume panel theme slider according to whether the vibration feedback of the -default setting app is activated
-Fix the bug that do not disappear from the existing volume panel when rebooting device
-Apps that appear once in the app volume slider are maintained for a certain period of time even if they do not sound
-Add an option that reverse the ability to switch to the previous/next song through volume key long press
-More sound effects menu
-Fixed the issue that the panel does not disappear while using "Classic" volume panel
-Fixed to rotate the screen based on user settings

#GoodLockFriends
Permissions required
The following permissions are required to use this app.
Storageaccess photos, media and files on your device
OVERVIEW
Version3.4.03.0 (2020.05.12)
Size10.05 MB
Age restriction For all ages
ExpirationNo expiration date
Seller info
Seller : Samsung Electronics Co., Ltd.
Corporate/rep. name : Samsung Electronics Co., Ltd./김기남, 김현석, 고동진
Business license number : 1248100998
View details
jrl5**
CONSTANTLY keeps shutting down! Other issues everyday, too. Slow; Airpods not recognized; (yes, I read up on this problem, and tried fix) Sound isn't what it used to be. I'm no Android expert God knows, and don't know if I can delete it and try another. But I'm sure going to try! 🤨 🙄
brad**
If it had the ability to change colors and transparency like ultra volume app, it would stay on my phone. Waiting a month longer then switching over, I use klwp and put a ton of time into my theme. This app is fully stable and works well, just need the customization and it's super solid
chai**
It needs to have customizable colors and a dim option. Other than that it's great.
jvch**
I have been looking for the functionality of this app for the past 6 months. I like to play Pokemon Go and keep sound effects on while listening to podcasts because the are helpful audio queues. The game volume always seemed too loud and I had to volume control for the game audio. This app lets me keep the game volume at 45% and still be able to control the podcast and global volume. I just started using it today and will have to update as time passes but if there are no issues this app does something I had almost given up on being able to do.
regi**
It keeps stopping
mode**
I like this however I have to keep it off when using Dolby atamos and using an aux in my car....it makes the Dolby atamos not work while using the sound assistant so I have to turn it off
ngsu**
Nice work, keep it on and making a better user experience Samsung 👏👍 There's always room for updates
wavm**
I like it, it works well, but when I uninstall it and reinstall it. It keeps all the same settings as before. One of the other apps on Good Lock does this too. I just can't remember which one.
dald**
It kept screwing up and crashing the audio mixer controls and putting that use volume buttons to control audio control panel on my screen with no way to remove it making it impossible to activate any icons under it or tap the power off option making it impossible to properly reboot or shut off my phone forcing me to do a force power off by holding the volume down button and power button until the phone shuts off. I have a Note 9. Very annoying. I've uninstalled it
jare**
There's a bug where when I take a screenshot, the volume gets set back to zero and the volume panel flashes back and forth when I touch the screen again. (S20 Ultra Snapdragon US) Otherwise, excellent app for all Samsung phones.
chin**
Easy to use
fion**
Please add volume normalization with adjustability
jare**
Great app glad they fixed the glitch that came with 5/11 update
troo**
Not a lot of value.
alex**
A lot of value