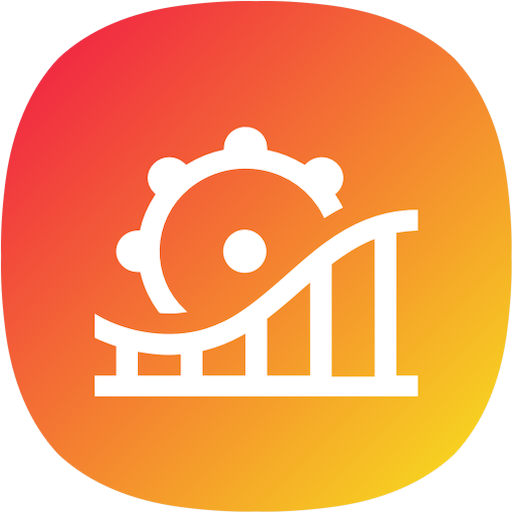 What's New
Version: 1.0.6.2

- Fix broken title animation on dex mode. 
- Fix the issue that a theme is not applied on some screen.

Version: 1.0.6.1

Improvements
 - Improving the visibility of themes.
 - Adding a style for dark mode
 - Improving usability and some bug fixes

Version: 1.0.5.1
Bug fixes
Fixed preview screen error in WQHD resolution.
Fixed FC when selecting OK without selecting color in the color picker.
Fixed other minor bugs.

New feature
Added the ability to use the current wallpaper.
We applied theme for keyboard.
Added the ability to save the last edit screen when loading the app and load it when running.


Version: 1.0.4.6

New feature
Dark mode support
   -Dark mode can be used even with the theme applied, including Resource for Light mode and Dark mode in one theme.
   -You can change the theme for Dark mode by changing to the Dark mode edit screen from the menu.
Main color and style customization
   -You can decide the main color you want.
   -You can edit the style by pressing and holding the Style you want to change.
Other
   -The color of the theme is wrongly specified to improve the visibility problem.
Description
Theme Park is a service to create a theme and install it quickly and easily. 

It extracts dominant colors from wallpaper and creates theme automatically based on user's  style and the colors. Users can see the final appearance from preview screens. Create your own theme that can express your personality!

Usage:

Select an image for wallpaper.
Select main color and style you want and click install.
after installation is finished, select the theme and click "Apply".
Cautions

Previews could be not matched with actual screen that the theme is applied.
The applications supported by theme can be varied based on version.

Permissions

To provide this service, following permission are needed.

Storage: Theme Park uses an image file in your device to find dominant colors and create theme that has harmonious colors.

#GoodLockFriends #0
Permissions required
The following permissions are required to use this app.
Storageaccess photos, media and files on your device
OVERVIEW
Version1.0.06.2 (2020.05.27)
Size6.91 MB
Age restriction For all ages
ExpirationNo expiration date
Seller info
Seller : Samsung Electronics Co., Ltd.
Corporate/rep. name : Samsung Electronics Co., Ltd./김기남, 김현석, 고동진
Business license number : 1248100998
View details
andr**
You can not actually pick the colors you want. Just allow us to enable dark mode and use a theme from your store.
rope**
Very fun and cute
vray**
I can't believe how personal this and a few other apps allow you to make your phone perfect looking and so much fun. I loveit!
ange**
Great way to customize your phone, but the only thing is when adding one though the apps on the phone changes and makes them bigger and kinda blurry...
morg**
Intentionally dissapointing Very basic functions are not supported by this app. You are unable to pick colors for a color palate and it gets worse from there.
arie**
I like the idea of being able to make a theme. But it would be nice if we were able to customize more like every aspect of the phone keyboard, dial screen, settings screen text message. Right now we can do it half way only but not fully because right now we can only select a few colors given to us it would be nice if we can have a different wallpaper for each screen or different design pattern for each screen similar to what theme developers can do.
stwi**
Why can't we actually change everything, this has great potential but it needs more work. I want to be able to change my phone that I paid uber $$$$$$ for!!! I would like to make my own real theme and put my own touch on every page including my choice of wallpapers wherever not just the lock screen and the home screen. We want more control please Samsung, be the leader and let us at least make it our own.
tiny**
Great app just wish I could add mu own icons and sounds to mske a pack complete!
fort**
Pretty good. Needs option to edit earlier themes, not only the one we created or edited last. Also needs a way to change the theme without changing the current wallpapers. Also needs a color key; I made a couple of sweet themes, but the cursor in messages editing is almost invisible, especially outdoors, so now I can't even go back and edit the theme to fix it.
erne**
Not work in Galaxy a10s
free**
It's good but needs more matching colors for the Icons.
kenb**
The first few attempts are simple and beautiful, using pictures I've taken. Really enjoy this one so far.
irio**
Its a good start, but there are a few changes that need to be fixed or made. I tried to make a few themes and in the preview it looked great. But once it was uploaded to my theme store the colors were completely different than the ones I picked. Also, there should definitely be a transparency option for the text messages bubbles and notification panel. Lastly, the options to change each individual color should be full screen, and have specific names so we know what color we're changing. The current tiny pop up there is now makes it hard to Navigate, as well as not knowing what we changed until we exit it.
henr**
This is a good alternative to the Galaxy theme store. Just like other reviews said it does need a better color palette choice and also when making everything all black with dark mode on all of the toggles are not colored right where some are just invisible. A patch is needed for this.