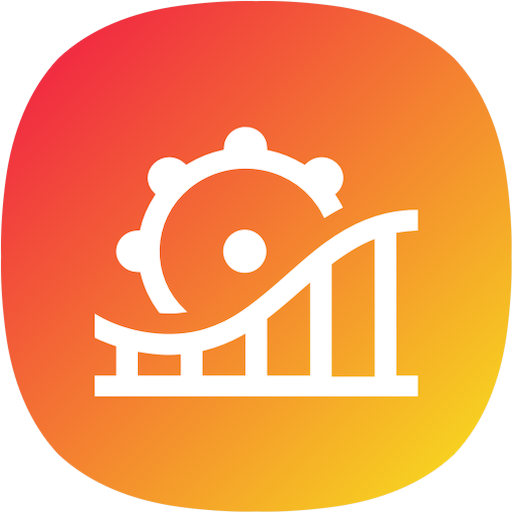 What's New
*Bug fix.
Fix FC issues.
More devices are supported.
Description
Theme Park is a service to create a theme and install it quickly and easily. 

It extracts dominant colors from wallpaper and creates theme automatically based on user's  style and the colors. Users can see the final appearance from preview screens. Create your own theme that can express your personality!

Usage:

Select an image for wallpaper.
Select main color and style you want and click install.
after installation is finished, select the theme and click "Apply".
Cautions

Previews could be not matched with actual screen that the theme is applied.
The applications supported by theme can be varied based on version.

Permissions

To provide this service, following permission are needed.

Storage: Theme Park uses an image file in your device to find dominant colors and create theme that has harmonious colors.

#GoodLockFriends #0
Permissions required
The following permissions are required to use this app.
Storageaccess photos, media and files on your device
OVERVIEW
Version1.0.03.0 (2019.12.12)
Size6.1 MB
Age restriction For all ages
ExpirationNo expiration date
Seller info
Seller : Samsung Electronics Co., Ltd.
Corporate/rep. name : Samsung Electronics Co., Ltd./김기남, 김현석, 고동진
Business license number : 1248100998
View details
brew**
Needs ability to theme keyboard and change clock on lock screen.
tami**
I LOVE IT! Made my note 9 look awesome.
ckno**
Doesn't work with mode. If I use a theme then every so turns white because dark mode isn't on anymore. Defeats the purpose of making a dark colored theme.
hube**
Good idea, i will give 4 star if i can choose every color, and 5 star i will give if the samsung music have a black backgroud enable by dark mode
cpsl**
Great start... Need to be able to pick each of 4 colors manually.
blac**
Please make this dark mode/night mode compatible and allow users to be able to edit their themes other then that this app is amazing
adam**
Please make it compatible with system dark mode and ability to edit a created theme. Aside from that, this is a wonderful app
jann**
Very nice Good Lock app!
thri**
Works great on the things it dose change but when i make a black theme and then ipen a app that would be black in dark mode but isnt in this app theme is a deal breaker i get more dark apps through Samsung dark mode so I'm stuck on there default theme which sucks
mann**
Colors worked great, but the there shrunk all of my icons and resulted in many losing quality and becoming pixelated.
stra**
It would be perfect if we could completely make our own themes. Instead of preselected color schemes to choose from. Just let is completely do it ourselves please
jorg**
Amazing app, about time we had something to build our personal collection of themes, the only problem I have is that I would like to have a option to edit my themes pleasee
elya**
Amazing app! Please add more options, like just building a theme based on selecting a color. Thank's!
midn**
I wish i could keep my dark mode option on, while setting the theme i made. Plz make this possible in the next updates.
tmai**
Good start, but feels unfinished. It needs to support more granular color modifications and night mode. Also, it should support picture backgrounds for dialer.