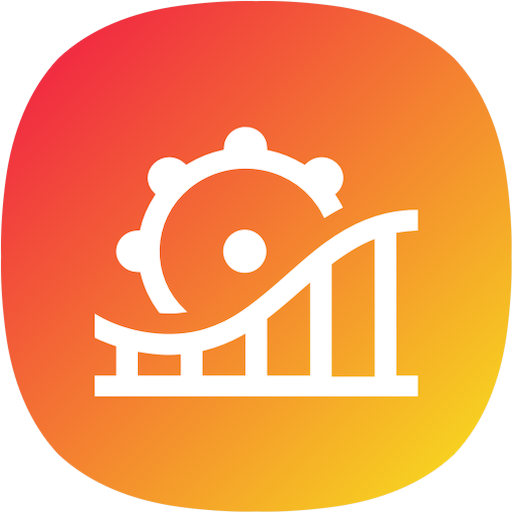 What's New
*Bug fix.
Fix FC issues.
More devices are supported.
Description
Theme Park is a service to create a theme and install it quickly and easily. 

It extracts dominant colors from wallpaper and creates theme automatically based on user's  style and the colors. Users can see the final appearance from preview screens. Create your own theme that can express your personality!

Usage:

Select an image for wallpaper.
Select main color and style you want and click install.
after installation is finished, select the theme and click "Apply".
Cautions

Previews could be not matched with actual screen that the theme is applied.
The applications supported by theme can be varied based on version.

Permissions

To provide this service, following permission are needed.

Storage: Theme Park uses an image file in your device to find dominant colors and create theme that has harmonious colors.

#GoodLockFriends #0
Permissions required
The following permissions are required to use this app.
Storageaccess photos, media and files on your device
OVERVIEW
Version1.0.03.0 (2019.12.12)
Size6.1 MB
Age restriction For all ages
ExpirationNo expiration date
Seller info
Seller : Samsung Electronics Co., Ltd.
Corporate/rep. name : Samsung Electronics Co., Ltd./김기남, 김현석, 고동진
Business license number : 1248100998
View details
mpea**
It's ok...but needs to let us have different icons to pick from.
troa**
Trash, one star is being generous This is not customization you can't pick the colors the colors only stem from your wallpaper that is completely whack
kcch**
As far as the app itself is going in the right direction it does need a few tweeks for instance a better color pallette, and it needs an icon editor so you can change the color of your Icons to fit the theme you want to make.
ptta**
This was good when it worked and there was active development. Many many folks have asked about the promised updates and nada from these guys! Even some of the not so good regular theme from theme store updated to Android 10, but these guys dont even bother to respond to reviews anymore! Disrespect if you ask me...and that disrespect might be because they have not monetized it yet!
mzwe**
I like the app but needs to allow dark theme. At 1st everything was dark now it's not. So therefore I go back to the plain boring darkmode in one ui. 1st review ever.
cctb**
The Good Lock family of apps is great! I love how Theme Park pulls the appropriate colors from a wallpaper and makes perfect suggestions. Miles ahead of themes in the store.
fljo**
Its trash can't customize it the way I want can't use the other one now updated to android 10 smh
bard**
It's very limited, I rather it be more optional and more than just a little choices.
Donn**
I really liked the idea of this app going in but it would be MUCH better imo to offer the option of manually selecting color profiles with a hex color generator. Add this and the option of creating a night mode profile and the theming options Samsung offers would legitimately be so good that almost anything that is possible using root access would be available to the average user. I really think that theming is going to take off in the mainstream within the next few years. This has been something that a lot of power users on android have been doing for some time and I personally consider it to be a hobby of mine. Getting the UI of my phone to look just right may seem silly to most but with how much we use our phones for these days, it really can make things a lot simpler and DEFINITELY more visually appealing when deep theming customization is made available to the average user. This app has the potential to really be a differentiator in the market for Samsung phones imo!
marc**
Option to edit the messages app to change bubbles chat colors
brac**
Great idea and hoping you build on it. I wish we could add our own hex codes coloring what we want including the keyboard. The plain keyboard is what ruined it for me. But I do think this could be a great app!
ehil**
I've been waiting for something like this. It's a good start but definitely would love more customization later on.
lash**
Extremely versatile
greg**
Very limited options. Should be able to change color of all aspects of theme. Not supported with dark mode
laur**
great app. im happy you guys finally came out with something that allows us to design our own themes. would be even greater if there was a possibility to design icons and change the color of the keyboard