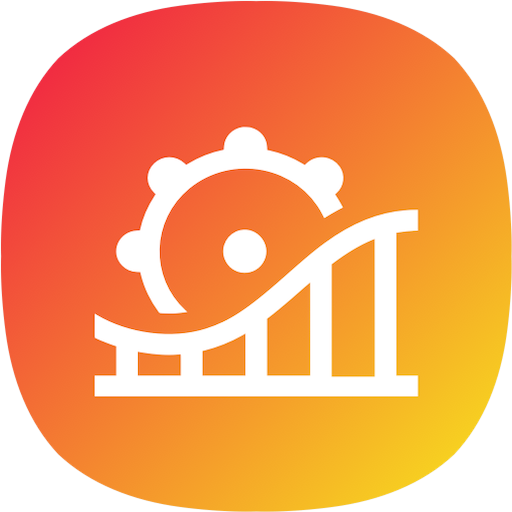 Description
Theme Park is a service to create a theme and install it quickly and easily. It extracts dominant colors from wallpaper and creates theme automatically based on user's  style and the colors. Users can see the final appearance from preview screens. Create your own theme that can express your personality!

Usage:

Select an image for wallpaper.
Select main color and style you want and click install.
after installation is finished, select the theme and click "Apply".
Cautions

Previews could be not matched with actual screen that the theme is applied.
The applications supported by theme can be varied based on version.

Permissions

To provide this service, following permission are needed.

Storage: Theme Park uses an image file in your device to find dominant colors and create theme that has harmonious colors.

#GoodLockFriends #0
Permissions required
The following permissions are required to use this app.
Storageaccess photos, media and files on your device
OVERVIEW
Version1.0.00.0 (2019.12.02)
Size5.31 MB
Age restriction For all ages
ExpirationNo expiration date
Seller info
Seller : Samsung Electronics Co., Ltd.
Corporate/rep. name : Samsung Electronics Co., Ltd./김기남, 김현석, 고동진
Business license number : 1248100998
View details
dodg**
Cool concept, but when I apply my default theme the color style for my icons and chat bubbles are stuck from the old theme. Please fix!!
eric**
Great first step but needs more options and control of colors.
xavi**
Cool in theory, works mostly well on my S10. However I'm going to have to delete because it does not support night mode which is forcing Android Auto on my car to stay bright at night. Please allow for night mode with use of this app.
ozzy**
Le faltan muchas cosas Prácticamente solo cambia colores y pone fondos de pantalla Pero no se pone imagen en el teclado para para llamar o otra cosas ..
john**
Hex value selection and Dark Mode support would make this app amazing.
macl**
Overall I had a great experience setting up a new theme. I found some good pictures and selected a nice color palette. Though, being able to customize the colors more, instead of being given a limited selection would be nice.
nota**
Garbage. Like basically every other theme related content.developed, released, and/or curated by Samsung. My advice as someone who spent over 1000 dollars on an s10 plus: Stick to making and selling phones. When it comes to what we decide to do with our phones, make it it as easy as possible for us do what we want with them, even if that means running substratum and not using the theme store or any other Samsung apps for that matter. We already get Google apps baked in, getting all the objectively inferior Samsung apps thrown in on top is really just adding insult to injury. The difference it that alot of Google apps are what I use once i I've disabled and hidden all the Samsung bloatware as soon as I unbox my phone. Consider the fact that one or more individuals actively thought Theme Park was a good idea when stellar apps like Synergy and #Hex Installer can be had and maintained for way less money than your average Samsung theme. This app isn't even sort of good. It's just bad -5/10
dcon**
Just a step above setting a wallpaper. Not enough options for me. Please add more customization.
hotm**
Very cool that Samsung is allowing further customizing of OUR PHONES! There still needs to be things added, but so far so good. I'd love to see options that would allow the wallpaper to be used throughout or choose your own color. I'd love to see an option to theme the keyboard and setting icons. More color options and/or being able to choose your own color apart from the color scheme. Oh and custom fonts would be great to be able to customize. Anything else added would just be icing on the cake. THANK YOU SAMSUNG FOR LISTENING...finally. A feature/app/option such as this is long overdue. Many Android users purchase such phones because we like being/thinking "outside of the box". Meaning we don't want our phones to look like or function like everyone elses. By implementing the Theme Park app you've given us even more freedom to choose what we like for our daily drivers, kudos! Please keep this app going. Theme Park has endless possibilities and I look forward to seeing where it goes!!
goof**
This really needs an option. To choose your own colors, it would be perfect then.
yarn**
It looked nice. Was ready to set my theme. I did it then it did something to my phone. My theme won't show up. I can't even get to my other theme store from my phone when I long press it. Don't know what happened.
d0x3**
Good idea but it would be nice if we could pick more colors. For example the background and text color of the messaging app. Potential is there but this app has been out for years now and it's still unfulfilled potential.
rhol**
Wish there were more colors and options... but still appreciate the thought
weav**
It's an amazing app starting out but should be about to create our own icons as well without having to go into the theme store and downloading premade ones.
heli**
Doesn't even work. I tried disabling quick star to see if this was the problem but it won't create, save and apply any of the themes I make.