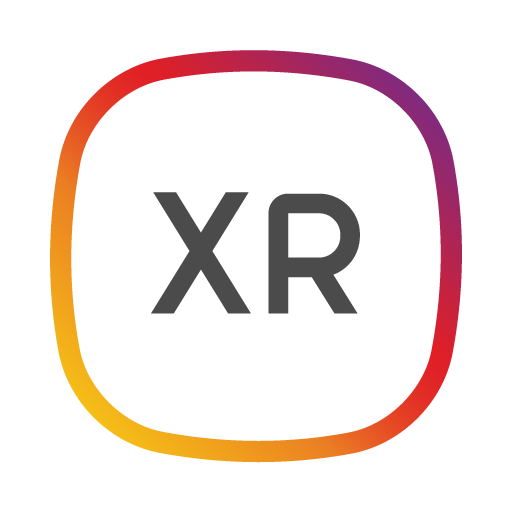 What's New
•  Added support for volumetric video and 3D media playback, that can be viewed and captured using new AR Camera. 
•  Minor fixes and enhancements
Description
Discover and play 360 videos on your phone without your Gear VR

Travel to new worlds with Samsung XR, a service fully optimized for seamless, immersive experiences on your Galaxy phone. Discover trending AR apps and explore our vast library of 360 videos on your mobile device or in VR.

Ever-expanding library of video content
With a huge library of immersive VR 360 videos, there's no limit to where you can go. Explore the different categories or scroll through your personalized feed, filled with content tailored to your tastes. You can even download your favourite videos to watch at home later using your Gear VR. Whether you're fascinated by space or want to get closer to nature, there's something for everyone on Samsung VR:

* Sports – Take a look at the training routines of iconic athletes, then experience an incredible 360° view of the big games.

* Autos and machines – Samsung VR puts you in the driving seat, letting you feel the adrenaline from the safety of your living room.

* Nature – Feel at one with nature with immersive documentaries about your favorite wildlife, filmed beautifully in their natural habitats.

* Science – Out-of-this-world experiences are at your fingertips, thanks to Samsung VR's fascinating videos on space and science.

* Travel – Need some inspiration for your next getaway? Whether you're planning a holiday or simply want to transport yourself to sandy beaches when you're at home, there are plenty of videos to satisfy your wanderlust.

* Games – Put yourself in the shoes of iconic video game characters and explore their incredible worlds for yourself.

* Brands – Stay up to date with content from your favorite brands and entertainment networks.

Optimized for Gear VR
Samsung VR is more than a basic VR player. The app is optimized for the Gear VR headset, meaning you'll get a smooth, fully immersive viewing experience. Samsung VR videos are also optimized for the Gear VR controller, helping you navigate your way through new worlds.

Watch on your phone
Even if you haven't got a VR headset, you can still enjoy 360 VR videos. Just move your phone around or swipe on your screen to pan in different directions to see where VR can take you.

Upload your content
The Samsung VR app isn't just a VR video player. It's also a place where you can upload your own content. Share your memories with friends, family and the wider world, and let them see what you saw.
Available on the Samsung Galaxy Note 8, Galaxy S8, Galaxy S8+, Galaxy Note FE, Galaxy S7, Galaxy S7 edge, Galaxy Note 5, Galaxy S6, Galaxy S6 edge, Galaxy S6 edge+, Galaxy Tab S2, and Galaxy Tab S3. For help or information regarding Samsung VR, please visit the website at www.samsungvr.com

Notice of permissions
To offer this service, you will need to grant the following permissions. You can still use the basic features of this service without accepting optional permissions.

[Mandatory permission]
- None

[Optional permission]
- Call: To allow video playback to pause when a call is received on devices running Android 5.1 or lower.
- Storage: To support viewing images, videos, and files saved on the device.
- Location : To add current location while uploading videos.

if your system software version is lower than Android 6.0, please update the software to configure App permissions. 
Previously allowed permissions can be reset on Apps menu in device settings after software.
Permissions required
The following permissions are required to use this app.
Telephonemake and manage phone calls
Locationaccess this device's location
Storageaccess photos, media and files on your device
Cameratake pictures and record video
OVERVIEW
Version3.0.19 (2019.10.28)
Size44.5 MB
Age restriction For all ages
ExpirationNo expiration date
Seller info
Seller : Samsung Electronics Co., Ltd.
Corporate/rep. name : Samsung Electronics Co., Ltd./Cliff Fernandez
View details
carl**
Nais
roll**
Awesome!!! Effects are out of this world
vict**
looks great on my 10+
sps0**
Bravo!
dmjo**
Permissions? Why does this XR app need to "Make and Manage phone calls"? Is it going to start making these damned robocalls? Turn that off!
olin**
Super DOPE for short videos. Anything real long tho, gives me a headache comprende muchacho. Buenos NACHOS
clay**
Very nice theological improvement
pjf1**
I have a Galaxy S7 Edge phone and this Samsung VR works flawlessly on my phone. There are so many VR videos and games to choose from.
jame**
Samson when are you going to do better on adding better games in the simulation error that look more realistic horror games like Call of Dut
dane**
Hands free controlling is little tricky using on phone
alex**
NICE APP
daga**
must have to fully enjoy all S8 capabilities
cchi**
Got my S8 in April and I'm just discovering this app "Now It's so cool!
407g**
I have a a7 edge. Now when I go to VR store. I download an app. It downloads. Then says installing. Then stops and says download.?????
rods**
OH MAN!! PRICELESS!!!