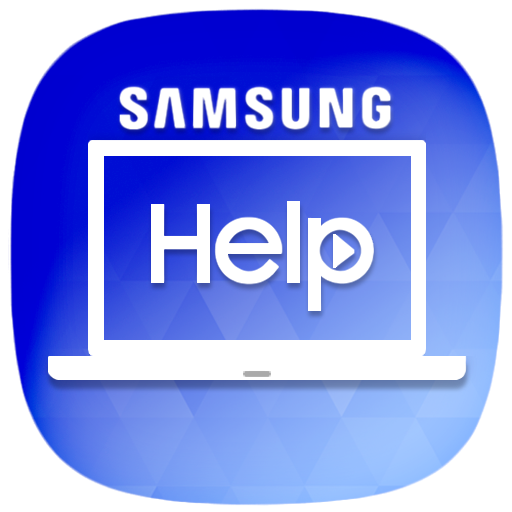 What's New
1. Security Update

2. OS(8.0) & Device(Galaxy S9 / Galaxy Note 9) Optimization
Description
Samsung PC Help provides video tutorials to help guide you through new features of the Samsung computer and troubleshooting for problems that you may encounter.
It is a good way to learn new or unfamiliar features of the computer with video tutorials on Samsung PC Help.
In a couple of taps, you can also share the video tutorials with your family and friends.
All Samsung PC Help videos are also uploaded to YouTube in sync with a Samsung Tomorrow account (http://www.youtube.com/samsungtomorrow).
[Main features]
1) Searching and playing video tutorials
2) Sharing videos with messenger applications or SMS
3) Summary of instructional steps


Developer email:
ativsupport@samsung.com
Permissions required
The following permissions are required to use this app.
OVERVIEW
Version2.5.1812261 (2020.03.10)
Size5.03 MB
Age restriction For all ages
ExpirationNo expiration date
Seller info
Seller : Samsung Electronics Co., Ltd.
Corporate/rep. name : Samsung Electronics Co., Ltd./김기남, 김현석, 고동진
Business license number : 1248100998
View details
john**
Nice man absolute love that
tomg**
cant wait to try it out... I've heard about this app for months.
ej8t**
I absolutely love this app, so useful full and fun to boot lol so easy to use its ridiculous!!!
matt**
Just downloaded the app still haven't got a chance to use it yet but I got a brand new Samsung phone and I'm liking it a lot really still trying to learn everything about it and I've got a Samsung TV smart TV for long time now for my favorite acessories in my house so this this helps it'll be wonderful
laur**
Absolutely love, great interface, answers at my fingertips
rich**
Love my phone
sayc**
thanks for helping
laza**
Nice looking and affective.
suza**
This device said there isn't enough room because it full,I bought the Kindle Fire back to BestBuy and got rid of both or them!,,,,
tgar**
I Love this app made everything better on my new Samsung 4 tablet
chap**
Great videos