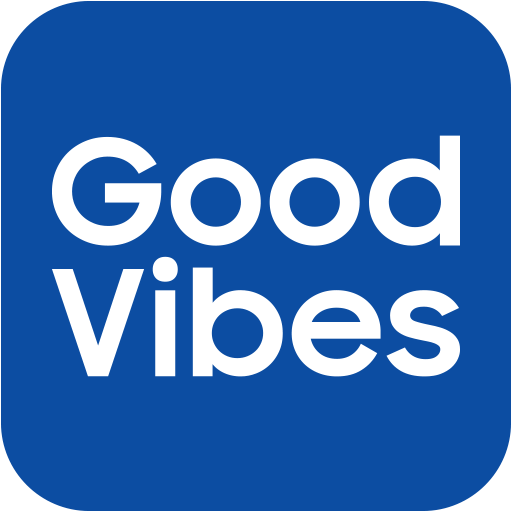 Description
[About the app]

 Samsung Good Vibes is a two-way communication app for the deafblind. It converts text or voice into vibrations & vibrations into text or voice.

 [How it works]

 Using Morse Code, a language almost as old as Braille, Samsung Good Vibes breaks down the barrier of communication for the deafblind. The app interprets every letter of the english alphabets & numbers into Morse Code and Morse Code into english alphabets & numbers. 

 [An App with 2 interfaces]

 There are two types of interfaces of Samsung Good Vibes app-

 a. A deafblind person - The deafblind can't see, hear or speak, but they have a heightened sense of touch. The deafblind can touch and feel the vibrations of the smartphone. The deafblind person can send a message from this app through pressing the screen and sending message through morse code. In Morse Code all alphabets and letters are a combination of a dot & dash. The alphabets can be entered on the screen through vibration where dot is a entered as a small tap and dash is entered as a long tap. Likewise the message can be read through vibrations by the deafblind where small vibration means dot and long vibration means dash.

 b. A person with normal vision - anyone can send a message, by typing or speaking. It is a standard chat/voice interface that is delivered to the deafblind person as vibrations. 

 Always on - The app can be always on, which allows the deafblind to start using Samsung Good Vibes without the need to power on the app.
Permissions required
The following permissions are required to use this app.
Telephonemake and manage phone calls
Storageaccess photos, media and files on your device
OVERVIEW
Version6.0 (2019.09.19)
Size33.49 MB
Age restriction For all ages
ExpirationNo expiration date
Seller info
Seller : Samsung Electronics Co., Ltd.
Corporate/rep. name : Samsung Electronics Co., Ltd./김기남, 김현석, 고동진
View details
denn**
Didn't work on my note 10+
cmdu**
Vibe check. No entering without good vibes.
alex**
Yeah OTP never sent (Galaxys10e). Must be a problem with US functionally. Should fix!
gabl**
Never sent otp code!!@
walt**
The app concept rocks and I give Samsung India loads of credit. However, I've tried this on two phones. It will not allow you to complete the Install process in the US. It will not send the OTP. As such I can give it no more than one star. Maybe when Samsung opens it up. Being a lifetime HOH person I live for accessibility and hate giving anything less than a stellar review. So please samsung allow me to make five stars.
rand**
This app dosent work for the United States. It has a good concept but has no function at all. Please update this app and fix it please
hwhi**
It functions perfectly!
sog7**
Concept is awesome but doesn't do anything. Just a black screen. Note 9
afro**
Why only "caregiver" mode? Why not "friend" mode? Also, the Deaf-Blind use tactile sign language, and maybe other modes of communication that I'm not privy to. One ad makes the company seem like they've lacked some research and experience with the (super amazing) Deaf-Blind community who do use tactile sign.
emer**
A family member told me about this app so decided to install and try it out...it asks for storage permission and access to files on device. Upon granting this permission the following screen is blank and I can't go any further than that. Not sure if I'm overlooking something but I've attempted this install on two Galaxy devices (S5 / S10e) both deliver the same blank screen rendering the app useless. Keep in mind the majority of people using this app are vision or hearing impaired so the easier developers make it to setup the more people will want to use and share the app...
dust**
Never Received OTP after many attempts... Really upset about this 😢
admi**
Never received otp.
onea**
Doesn't ever send the OTP
ro**
Grady1985!
comp**
Doesn't work in USA