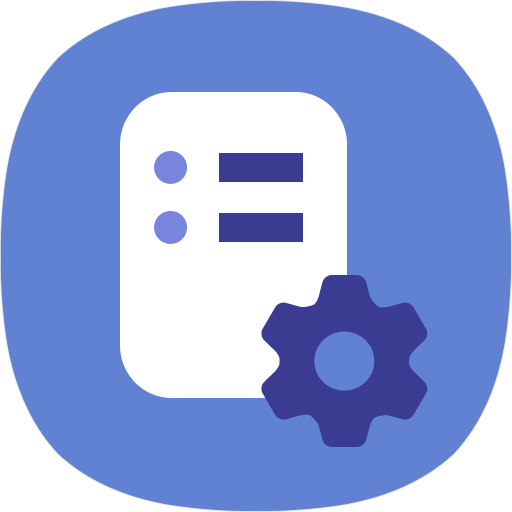 What's New
v1.2.21.7
-Fixed the issue that the phone performance has deteriorated after receiving notifications.

v1.2.20.7
1. modified this issue,this is after run the camera app, when you touch a wide angle button, NotiStar is shown.
2. when set on Hide content state, Header is shown only.
3. Improved systemUI performance by reducing the use of SysBg.
Description
NotiStar is new notification management service

[Description]
NotiStar is new notification management service
By using this, You can manage many of the notifications you have received so far
In addition, you can search for delivered notifications or categorize them as you like.
All of these notifications are always there before you delete them.
We are trying to make fresh experience for users.

Tip: If you press the NotiStar long on Good Lock App, Icon is created on the home screen

[Target]
- Android P OS 9.0 SAMSUNG devices.

[Language]
- Korean
- English
- Chinese

[Version Code]
<NOTISTAR:2001>
Permissions required
The following permissions are required to use this app.
OVERVIEW
Version1.2.24.0 (2019.10.15)
Size4.69 MB
Age restriction For all ages
ExpirationNo expiration date
Seller info
Seller : Samsung Electronics Co., Ltd.
Corporate/rep. name : Samsung Electronics Co., Ltd./김기남, 김현석, 고동진
Business license number : 1248100998
View details
roxk**
I love this sub-app of Good Lock! Reviewers who dis it as useless don't know what they are talking about - altho, the description could/should be better so people understand. Only issue now, is making it work with android 10 and beta One UI as now this sub-app is "unplugged." I miss this app!
rsse**
A turd. Stupid. My phone already receives notifications! What the he11 is this even for? Samsung has the most gawdawful apps sometimes. Most apps in Good Lock are good and useful but this one, Nice Catch, Multi-Window are DUMB
jere**
Doesn't make any sense to me. What's the point? App description needs to be more... descriptive. Doesn't tell you how to use it and where.
ryan**
Great idea, but it misses some notifications
laki**
It could be useful and I really like the filter features. And with this app I can turn off the lock screen notifications and have a nice clean lock screen where someone cannot just view my notifications by waking up my phone. But I cannot actually manage the notifications within this app like I can with the pull down shade. If you could manage the notifications (delete, silent notification, etc.) it would be more useful and meet my expectations. But I do like the overall idea. The filter feature right now is the highlight of this app.
fred**
Not your most refined app, Samsung.
ryan**
No idea how to open this just randomly does. Totally useless
land**
I just randomly open it at times from the lockscreen. Where the magic, invisible button is to open it is anyone's guess.
lmau**
It's difficult to figure out where to swipe up on the lockscreen. Can you add some kind of visual aid so it's easier to use. Otherwise it's a great app
mcre**
Dont like it on lock screen swipe up.
zhan**
It will be great if the notifications in the notification panel be cleared once they are deleted in the NotiStar?
aida**
Good app
ngbe**
This app is an annoyance if you are needing to get to your home screen from lock, there is no way to get there without dismissing this and going back to your lock screen to then get to your homescreen.
pedr**
Novelffd
mych**
Not helpful at all