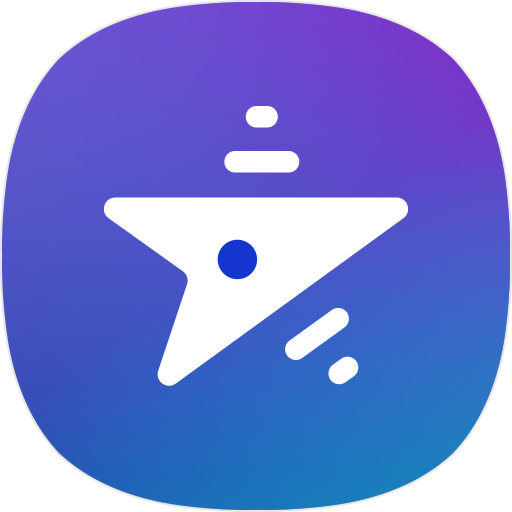 What's New
v 1.0.7
- Available to play on Galaxy Fold, S9, Note9, A90
- Able to unlock your PC lock-screen on mobile
- Improvements for mouse feature 

v 1.0.6
- Compatibility with the Android 10 operating system

v 1.0.5
- Galaxy S10 series are available to use : S10e, S10, S10 Plus, S10 5G
- New on-screen feature for mouse right button
- Enable to update PC program automatically
- playgalaxy.com/support web page is now available for error codes
- Improvement for existed features 

v 1.0.4
 - Improvement for streaming stability
 - Improved connection logic between mobile and PC
 - Mice right-click event is now available when it connected with mobile
 - Improved error message to check connection status
 - Improved on-screen keypad(L3,R3 buttons)

v 1.0.3
Improvement for stability

v 1.0.2
Improvement for stability

v 1.0.1
PlayGalaxy Link Beta 1.0.1 has been updated.
※ Previous version cannot be used. Please be sure to update both PC and Mobile app.
- If you only update the mobile app, you will not be able to connect to the PC.
- For PC update, please reinstall by clicking "PC Download" at playgalaxy.com/download.

[Mobile]
- Improved support for L3, R3 on gaming controller (on-screen keypads will be supported in next update)
- Improved error message
- Improved streaming dropout while PC and mobile are connected
- Improved on-screen keypad functions/ n


[PC]
- Improved drag & drop logic for 'Add games'
- Improved the way you manage the selected game process when streaming is dropout
- Streaming game to be placed in the foreground automatically

※ The main features have been updated to provide an improved gaming experience.
Description
Welcome to PlayGalaxy Link beta service!

PlayGalaxy Link allows you to stream games from a PC on your local network or mobile network.
Connect to your PC and play the PC game anywhere in free of charge.
You can find a more information on www.playgalaxy.com

Features
- Easy Peer to Peer connection set up and low latency performance.
- Available to connect both over Wi-Fi and Mobile network(4G/5G)
- Customizable game library
- Support FHD 60FPS streaming
- Support Android controller and on-screen keypad

[Getting Started]
1) Install the PlayGalaxy Link application both on your PC and Mobile.
- Available to download PC version on www.playgalaxy.com 
2) Please sign in to the same account for your PC version and mobile app.
3) Highly recommend to connect PC over wired Ethernet with your router.
4) Add your games(.exe) on PlayGalaxy Link PC version.
5) Select a PC you want to connect with your mobile for streaming. 
6) Select a game you want to Play, and start streaming!

[Network limitation]
1) Streaming performance may vary depending on network
2) Streaming quality can be affected by cell site handover in cellular network
3) High traffic and shadow area of the base station may affect the streaming performance

Device Requirements
1) Supported device: Galaxy Note10 and S10, Note9, S9, A90 series, Fold (additional devices will be available soon)
2) PC requirements: To have a good experience, we recommend to use powerful multi-core PC and fast internet connection.
- CPU : Intel core i5 or higher
- Memory : DDR4 8G
- GPU : NVIDIA GTX 1060 or higher, / AMD Radeon RX550 or higher
- OS : Windows 10
- Router: 1 Gigabit bandwidth and 5Ghz Wi-Fi support
- Update your GPU driver to the latest from the manufacturer's homepage

Contact: playgalaxy@samsung.com
Permissions required
The following permissions are required to use this app.
Storageaccess photos, media and files on your device
OVERVIEW
Version1.0.7.1212835e (2019.12.16)
Size34.17 MB
Age restriction For all ages
ExpirationNo expiration date
Seller info
Seller : Samsung Electronics Co., Ltd.
Corporate/rep. name : Samsung Electronics Co., Ltd./김기남, 김현석, 고동진
Business license number : 1248100998
View details
john**
Won't link, keeps saying account information must be the same, which they are, UN &PW. I have reinstalled, but no luck.
monk**
when this first came out it's been working like a charm a month later it stopped working for me I wasn't able to stream anything due to it saying disconnected every time try to stream. I haven't changed anything same phone same gaming laptop it allowed me to play games before but now won't even connect please fix soon
alex**
Can't stream games to Twitch, Discord, YouTube or literally anything else. 100% Failure
jves**
Does not work s10+ connects. Then disconnects 3 seconds later. Done what the trouble shooter said. Still nothing. Good concept. Just needs a lot if work
socc**
Currently getting an error before the app even launches a single game, hope they will fix this, since the concept is good
tdk5**
Doesn't work for me. Error code isn't even listed in faq.
john**
I'm getting the same issue as others. An immediate disconnection after connecting. I hope it gets patched or explained soon, because this is a cool idea.
sora**
I got the note 10 plus and this beta app is basically useless to use because I'm signed into my phone and on my laptop, but when I connect them together itll disconnect after after and show some error on my phone. Once it's patched up with new software then I'll change my rating till then my rating stay the same.
risa**
App keep crashing when i try to sign in.
aris**
App keeps crashing every time I sign in, even though I reinstalled it several times
jonk**
Won't get past sign in page
elic**
Whenever I open it and click the sign in screen it just crashes everytime.
chic**
Literally just doesn't connect. And the support site doesn't even have the error code that it gives me which is 13009. This app is one of the main reasons I got this phone and it just straight up does not work. Embarrassing.
minh**
A good app, play game greate
king**
Great application for beta. Have to use laptop monitor for it to work perfectly reason for 4 stars. Will change once QHD and able to use a Separate monitor connected to laptop which has more fps and 1440p. Better then Steam Link. Tips: If Controller does not work add game to steam and add steam.exe to my games. All games work that I have thrown at it. Set Maximum data transfer on phone to 50Mbits. Make sure game added is correct .exe. Thumbnails if missing or want your own download from search engine and change thumbnail.