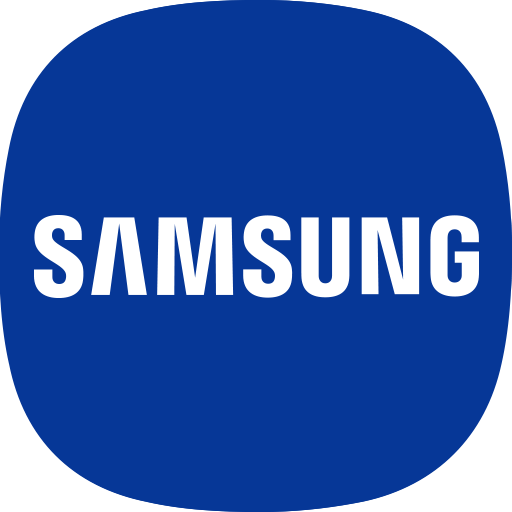 Samsung Print Service Plugin
What's New
[Version 3.02.170302] - 
Improved ability to print to Mopria-certified printers made by Brother, Canon, Dell, Epson, Fuji Xerox, HP, Konica Minolta, Kyocera, Lexmark, Pantum, Ricoh, Sharp, Toshiba and Xerox in addition to Samsung Laser Printers. 
- Go to www.mopria.org/certified-products to check for printer compatibility.

- New mobile printing tutorial, FAQ and email support 
- Minor bug fixes and analytics for app stability and improvement
Description
Print from your favorite apps to any printer brand.

Easily print photos, web pages and documents without downloading any additional apps or printing tools.

Allows you to share your life's printable moments and stay productive at home, at work or while on the go.

The Samsung Print Service is a system tool that enables wireless printing to Samsung printers and many other printer brands by integrating Mopria technology. Nearly all new printers sold today by Brother, Canon, Dell, Epson, Fuji Xerox, HP, Konica Minolta, Kyocera, Lexmark, Pantum, Ricoh, Samsung, Sharp, Toshiba and Xerox are Mopria-certified to make it easy to print your photos, web pages, documents, coupons, recipes and files from your favorite apps. You can even control print settings including color, number of copies, paper orientation and double-sided printing.

If you own a Samsung Galaxy phone, this system tool is already pre-installed. For any Android phone or tablet running KitKat (4.4) or higher, installing this plug-in will enable easy mobile printing from your device.

PHONE AND TABLET COMPATIBILITY
Samsung Galaxy Phones/Tablets – The Samsung Print Service plug-in is pre-installed on S4, S5, S6, S7 and many other Samsung  phones & tablets. This plug-in cannot be uninstalled or moved to a SD card. When plug-in updates are available your device will notify you. Please adjust your settings to automatically update this plug‐in, or accept updates manually. For any other Galaxy phone or tablet where this Plug-in is not pre-installed, it can be downloaded and installed as long as the Samsung device is running Android KitKat (4.4) or later.

Other Android Phones/Tablets – The Samsung Print Service will work with any device with Android KitKat (4.4) or later. KitKat was the first version of Android that included the "Android Print Framework" which allows an Android App to access a built-in printing system. When updates are available for the Samsung Print Service, your device will notify you.

APPS SUPPORTING PRINT
Check to see if your Android App supports printing by looking for a print icon, checking the App's menu option (three dots, three lines or "More" menu) or using the "Share" function.
Some everyday apps that support printing include Gallery, Photos, Chrome, Gmail, Box, Dropbox, Google Drive, Adobe Reader, Microsoft Excel, Word and PowerPoint.
Many more apps have enabled print or allow you to share to the Samsung Print Service.

TURNING ON THE SAMSUNG PRINT SERVICE
If you are unable to locate any printers, you may need to enable the Samsung Print Service.
Go to your device "Settings" and search for "Printing" to locate the Samsung Print Service. Then toggle the switch from "Off" to "On".

SUPPORTED PRINTERS
Brother, Canon, Dell, Epson, Fuji Xerox, HP, Konica Minolta, Kyocera, Lexmark, Pantum, Ricoh, Sharp, Toshiba and Xerox branded printers are supported. However not all models are Mopria-certified.
See http://mopria.org/certified-products to check whether your printer model is supported.

Samsung Printers
M2020/2070/283x/288x/262x/282x/267x/287x/4370/5370/4580/5270/4530/403x/408x/
301x/306x/5360 Series
C410/460/420/470/430/480/1810/1860/2620/2670/268x/140x/145x/4820/3010/3060/3
51x/401x/406x Series
CLP-300/31x/32x/350/360/610/620/660/670/680/770/775 Series
CLX-216x/316x/317x/318x/838x/854x/9252/9352/92x1/93x1 Series
ML-1865W/2150/2160/2165/2250/2525/257x/2580/285x/2950/305x/3300/347x/331x/37
1x/405x/455x/551x/651x Series
SCX-1490/2000/320x/340x/4623/4x21/4x24/4x26/4x28/470x/472x/4x33/5x35/5x37/65
45/6555/8030/8040/8123/8128 Series
SF-650, SF-760 Series
SL-J1760/2920/2960/3520/3560/5520/5560 Series
Permissions required
The following permissions are required to use this app.
Storageaccess photos, media and files on your device
OVERVIEW
Version3.02.170302 (2019.01.30)
Size15.68 MB
Age restriction For all ages
ExpirationNo expiration date
Seller info
Seller : Copyright ⓒ 2016 Samsung Electronics. Co., Ltd.
Corporate/rep. name : Samsung Electronics Co., Ltd./김기남, 김현석, 고동진
Business license number : 1248100998
View details
houp**
Good
max.**
It didn't even open
olla**
DID NOTHING..NOTTA..ZIP HAVE TO GIVE ONE STAR TO REGISTER REVIEW..DESERVES ZERO TO REFLECT THAT which.it does NOTHING..NOTHING..NOTHING.
fond**
I agree with kdan**
kdan**
Mine didnt appear on my phone but thankfully it uninstalled. Thanks to my phone!!
jwil**
It works at The Times is not really need it and doesn't work when it's very important. the crapp about the print preview always messes up
john**
Doesn't open
jlev**
Doesn't even allow me to open on my s8 How can I rate it if I can't even open it
gant**
Your dumb for saying that you have to uninstall and reinstall for all stock apps to get the update(s). That's a mandatory no brainer.
lynd**
You people are dumb. If you cant unistall it, it is because it was stock on your phone. Its not a app you open. Its so you can print mobile
dcas**
Doesn't open?
yank**
Fabric app i can't installed.Version 6.0.1
vcon**
I want it uninstalled!!!!!
apri**
If you see this on your phone and you're not given the option to remove it, it's a sure sign you've been hacked. Check for hidden apps!!!
urmy**
Does Not Work!