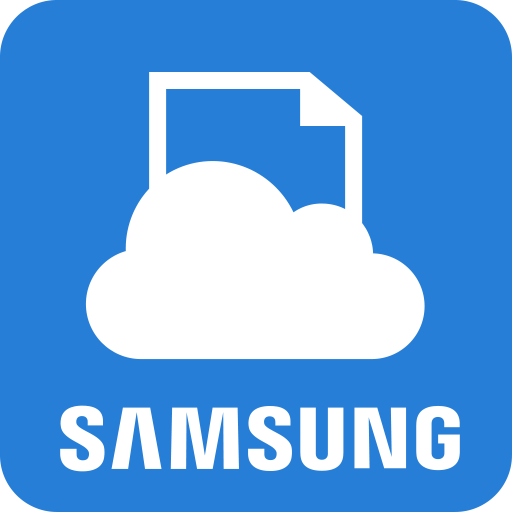 What's New
[V2.17.009]
- Fix minor bugs
Description
Samsung Cloud Print is a free cloud service that allows you to print and scan from your smartphone or tablet to your Samsung printer or MFP. After installing the Samsung Cloud Print app, you can register with the Samsung Cloud Print service just using your mobile number for authentication. No other account login is required, although you can link the app to your Samsung Account if you wish. Your mobile device and printer or MFP can be paired by NFC tapping or by manually entering its MAC address. Once paired, you can print or scan from anywhere and everywhere.
 
Samsung Cloud Print allows you to print Microsoft Office documents such as Word, Excel and PowerPoint, as well as PDF and image files, e-mail messages and web pages. You can send scanned files from your MFP to anyone using Samsung Cloud Print using their mobile number. For more details, visit www.samsungcloudprint.com.
 
[Key features and Benefits]
- Intuitive user interface.
- Use your mobile number to authenticate. no other login necessary.
- Sign in to your Samsung Account to use printers registered through your PC and other devices.
- Pair to your Samsung printer or MFP using NFC or by inputting MAC address from smart phone.
- Supported printable contents are Microsoft Office documents, PDF, image files, e-mail messages and web pages.
- Using the Samsung Cloud Print PC Driver, send any print job from your PC to smart phone.
- Send print jobs to other Samsung Cloud Print app users.
- Upload print jobs to "My Drive" to print later from any Samsung Cloud Print-enabled Samsung printer or MFP.
 
[Etc.]
- Printing directly from the cloud service only to selected Samsung printers and MFPs.
- Uploaded files in the cloud are deleted after 72 hours.
- Data size of print and scan may be limited depending on the selected media size.
- Supports cloud printing/scanning using cellular data network (2G, 3G, LTE etc.) or Wi-Fi.

[Supported environment]
- Android 4.1 and above.

[Compatible Samsung Printers and MFPs]
Visit the web site http://www.samsungcloudprint.com

[App Access Privilege]
To provide quality service, the app needs below app access privilege. You can use basic function of app without consent of Optional App access privilege:
- Mandatory Access Privilege
   . SMS/Calls: The purpose is to register an account
   . Contacts: The purpose is to add and manage the user's friends 
   . Storage: The purpose is to access files to be printed, saved to the user's cloud-based account
   . Internet: The purpose is to send requests and receive responses to and from the server
- Optional Access Privilege
   . Camera: The purpose is to take photos to be printed, saved to the user's cloud-based account
   . SD card: The purpose is to access files to be printed, saved to the user's cloud-based account
   . Browser: The purpose is to access web pages to print, save to the user's cloud-based account
   . NFC: The purpose is to register NFC enabled printers
Permissions required
The following permissions are required to use this app.
Telephonemake and manage phone calls
SMSsend and view SMS messages
Locationaccess this device's location
Storageaccess photos, media and files on your device
Cameratake pictures and record video
Contactsaccess your contacts
OVERVIEW
Version2.17.009 (2019.10.17)
Size13.61 MB
Age restriction For all ages
ExpirationNo expiration date
Seller info
Seller : Samsung Electronics Co., Ltd.
Corporate/rep. name : Samsung Electronics Co., Ltd./김기남, 김현석, 고동진
Business license number : 1248100998
View details
cgch**
Not allowing me to connect to the printer and I'm entering all the correct info, it can even found it 😒
elis**
Eliseraygan26@gmail.com
anto**
This version works. Do yourselves a favor, disable auto update and don't update the app because the new version doesn't work.
cccd**
Cruzzzzzzxxxxxbbbbnn
mcgr**
Doesn't work AT ALL
rowe**
I will see you tomorrow morning at noon
lara**
Love it
78js**
I'm looking for a hacker..... ERI. . . JUAN APOCOCHI.... little b....
boog**
Interesting App helps alot! Don't really need it with T-Mobile Network! T-Mobile has it all!
neal**
Won't finish setup ????? So it's unuseab....
flyn**
Will not work with a c460fw laser printer $350 printer that's lame
maxa**
Jb m3jx;nm 5m bubb zoo 8j;Z5j
ange**
?