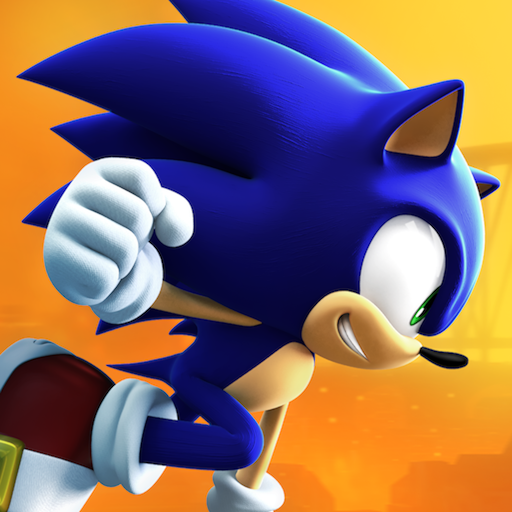 Sonic Forces
$0.00
Offers in-app purchases
What's New
Improved camera performance across various devices.
Description
World-famous SONIC THE HEDGEHOG is back! RUN and COMPETE with real players from around the world. Find out who is the MASTER of speed! SPRINT, DODGE, ATTACK and SET TRAPS versus other fans in EASY and FUN MULTIPLAYER game. Download and start your battle NOW!

BATTLE TO WIN
● Run faster with on-track dash pads and grind rails
● Drive other players into obstacles and Badniks
● Attack with Mines, Lightning, Fireballs, Tornadoes and more
● Win trophies to unlock a variety of new and challenging tracks

RACE WITH THE ULTIMATE SONIC TEAM
● Race as Sonic, Amy, Tails, Knuckles, Shadow, Rouge, and more
● Unlock new and rare characters including Omega and Vector
● Compete for Rings in every race to upgrade your characters
● Complete missions to earn rewards
● Top the leaderboards

- - - - -
Privacy Policy: http://www.sega.com/mprivacy
Terms of Use: http://www.sega.com/Mobile_EULA

Game apps are ad-supported and no in-app purchases are required to progress; ad-free play option available with in-app purchase.

This game may include "Interest Based Ads" (please see http://www.sega.com/mprivacy#3IBADiscolure for more information) and may collect "Precise Location Data" ​(please see http://www.sega.com/mprivacy#5LocationDataDisclosure ​for more information)​

The following permissions are required for downloading additional game files: READ_EXTERNAL_STORAGE & WRITE_EXTERNAL_STORAGE

© SEGA. All rights reserved. SEGA, the SEGA logo, SONIC THE HEDGEHOG and SONIC FORCES: SPEED BATTLE are registered trademarks or trademarks of SEGA Holdings Co., Ltd. or its affiliates.
Permissions required
The following permissions are required to use this app.
OVERVIEW
Version
2.10.2 (2019.04.30)
Age restriction
For all ages
Expiration
No expiaration date
Seller info
Corporate/rep. name
: Sega Networks Inc./Dai Kudo
View details
moca**
Loses connection and takes too long to load often. I wish I could play Vs. the software and not online. Other than that Its okay.
izfr**
Still not fixed. Losses connection with server which makes you lose trophies.
ajgm**
Nice graphics good gameplay it's just good
rica**
Game is fun, been force closing after race has been won lately.
anth**
Love this game so far
shaw**
Fun when you are bored
mlss**
Y it goog
hann**
Fun!
jose**
Pretty addictive and nostalgic
thag**
Fun game but lags when it comes to "loading for players" I'm on a galaxy s8.
mone**
Great game. Has a lot of ads. Great characters.
abet**
Pretty good game looks good and is a good old fashion aside scrolling game
aust**
I'm installing it
ramo**
Really good game I love it
stev**
Amazing