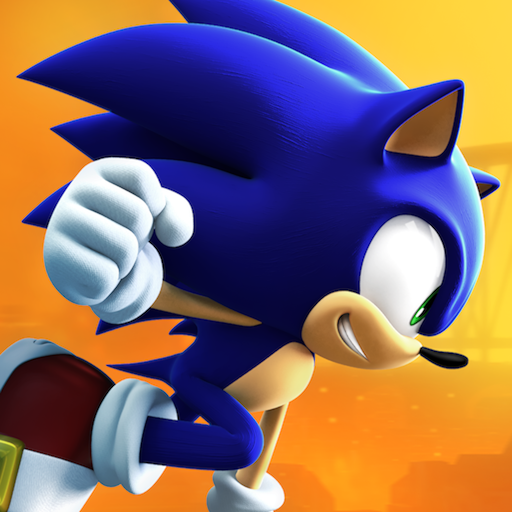 Sonic Forces
Free
Offers in-app purchases
Editor's comment
Benefit for uew Sonics Forces users
- Event Period : 20. June ~ 7. July (GMT)
- Gift : Free Super-Rare Gift (4.99$)
- Here are the details to the 4.99 USD Free Super-Rare Gift : 
   1. Newly download the Game
   2. Install and Play the Game
   3. Go to the store in Sonic Forces to find the gift within 24 hours
What's New
- Brawl Mode added. Attack your rivals to take the crown, whilst avoiding their own to keep it! Brawl Mode will only be active during certain events – keep your eyes open for the first appearance!
- New music is here! Enjoy the new sounds of the home screens, Sky Sanctuary and City zones.
- Lava Mine texture fixed
Description
World-famous SONIC THE HEDGEHOG is back! RUN and COMPETE with real players from around the world. Find out who is the MASTER of speed! SPRINT, DODGE, ATTACK and SET TRAPS versus other fans in EASY and FUN MULTIPLAYER game. Download and start your battle NOW!

BATTLE TO WIN
● Run faster with on-track dash pads and grind rails
● Drive other players into obstacles and Badniks
● Attack with Mines, Lightning, Fireballs, Tornadoes and more
● Win trophies to unlock a variety of new and challenging tracks

RACE WITH THE ULTIMATE SONIC TEAM
● Race as Sonic, Amy, Tails, Knuckles, Shadow, Rouge, and more
● Unlock new and rare characters including Omega and Vector
● Compete for Rings in every race to upgrade your characters
● Complete missions to earn rewards
● Top the leaderboards

- - - - -
Privacy Policy: http://www.sega.com/mprivacy
Terms of Use: http://www.sega.com/Mobile_EULA

Game apps are ad-supported and no in-app purchases are required to progress; ad-free play option available with in-app purchase.

This game may include "Interest Based Ads" (please see http://www.sega.com/mprivacy#3IBADiscolure for more information) and may collect "Precise Location Data" ​(please see http://www.sega.com/mprivacy#5LocationDataDisclosure ​for more information)​

The following permissions are required for downloading additional game files: READ_EXTERNAL_STORAGE & WRITE_EXTERNAL_STORAGE

© SEGA. All rights reserved. SEGA, the SEGA logo, SONIC THE HEDGEHOG and SONIC FORCES: SPEED BATTLE are registered trademarks or trademarks of SEGA Holdings Co., Ltd. or its affiliates.
Permissions required
The following permissions are required to use this app.
OVERVIEW
Version2.13.0 (2019.09.19)
Size122.33 MB
Age restriction For all ages
ExpirationNo expiration date
Seller info
Seller : SEGA
Corporate/rep. name : Sega Networks Inc./Dai Kudo
View details
rufu**
Too many ads
sara**
Great game i wish for new skins
deli**
I liked it some glitches but other than that it was a good game
alex**
Super fun I got lots of fun
mamb**
Good, But I wish You Could Do More
pork**
Sonic I love you Can I hate Sonic. EXECUTIVE director yh% f*** you Sonic. EXE killing all my Sonic Sonic Tails and robots
shan**
Pretty fun
26sh**
Easy controls and easy to keep up, super fun sonic action, useful for if your board, have to wait, or go FAST WITH THIS ACTION PACKED GAME😁😃😄😀😎😆🙂 Love it😍.
harp**
Fun and amazing, I couldn't put it down
luci**
Amazing
swee**
Amazing, though the matchmaking needs to be fixed a bit but i do know theyre always fixing things
arms**
https://youtu.be/HPgj-4B2DEw .......m
8856**
Bad game
popp**
Stank
syua**
Its great other youtubers act like they dont like it i will say its good