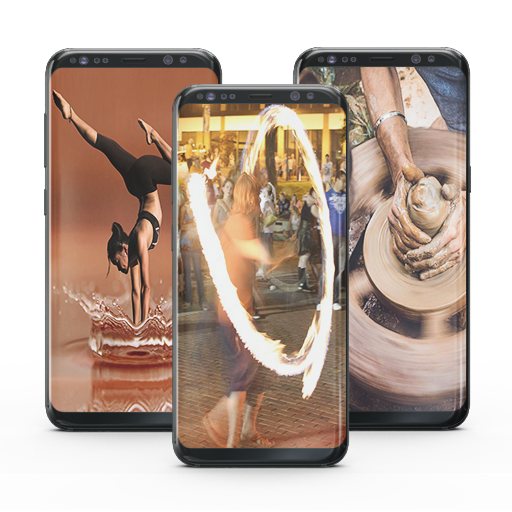 Description
Super Slow Motion is an application that creates slow motion effects for video.

Super Slow Motion feature has just released on S9 device. You enjoyed this feature but does not own S9 device. You also want to use Super Slow Motion on your device? No problem, Super Slow Motion application will help you create slow motion effects same as on S9 device.

Features of Super Slow Motion application:

-Select videos from your gallery or record a new video from phone camera.
-Choose slow speed for video.
-Creates slow motion effects with slow speed value.
-Publish a new video.
-View the newly created video with slow motion effects.
-Share your friends on Facebook, Messenger, WhatsApp, Twitter, Email…
-Super Slow Motion Studio allows you to manage the videos you have created.

Super Slow Motion application is very simple to use. You will create slow motion effects for video and share it with your friends.

Super Slow Motion is completely free, download and use now.

If you have any questions or problems please send to email: jainnguyen2017@gmail.com. We will respond as soon as possible. Thank you for choosing Super Slow Motion.
Permissions required
The following permissions are required to use this app.
Storageaccess photos, media and files on your device
Cameratake pictures and record video
OVERVIEW
Version1.0.5 (2018.09.24)
Size12.87 MB
Age restriction For all ages
ExpirationNo expiration date
chan**
Add more stuff to it
sash**
So bad!!!! The videos are so choppy and bad quality if I could I would rate this a 0 star!
sara**
It is so slow... was about to uninstall, but it actually worked. And it worked better than any other app I have tried SO FAR
csju**
Does what it says, I love this app and it works on my J3 just fine..Highly recommend and it's fun..
juli**
Does good slow motions!
jmmo**
Way to may adds
icec**
its ok
pmra**
Not good on Note 8
dark**
Not like the GS9 or GS9+ at all... The conversion of video takes forever, file size is huge, and its really, and I mean REALLY, choppy.