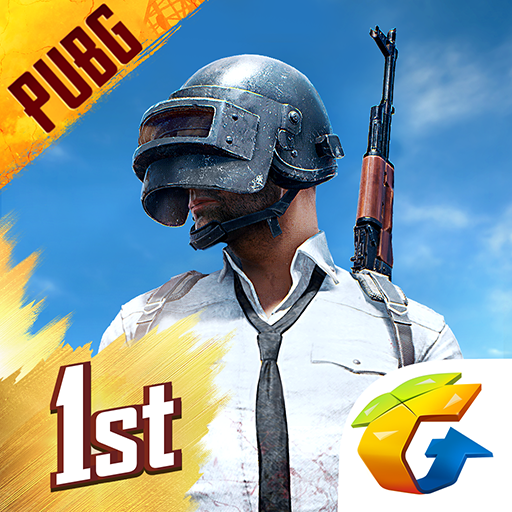 PUBG MOBILE
$0.00
Offers in-app purchases
What's New
EvoGround
- All new modes will be under this category

Darkest Night
- Stay alive for one night while fighting zombies

Survive Till Dawn:
- New weapons, monsters and systems. Difficulty has also been tuned
- Players can now spectate matches of their friends, Crew or Clan members and adjust Spectator Mode privacy settings
- Portable Closets can now be swapped in combat
- Added Spring Theme and Treasure event
Description
PLAYERUNKNOWN'S BATTLEGROUNDS goes mobile - the original Battle Royale game is now available on your device!

1. Official PUBG on MOBILE
100 players parachute onto a remote 8x8 km island for a winner-takes-all showdown. Players have to locate and scavenge their own weapons, vehicles and supplies, and defeat every player in a graphically and tactically rich battleground that forces players into a shrinking play zone. Get ready to land, loot, and do whatever it takes to survive and be the last man standing!

2. High-quality Graphics and HD Audio 
The powerful Unreal Engine 4 creates a jaw-dropping visual experience with rich detail, realistic gameplay effects and a massive HD map for Battle Royale. Feel like you're in the thick of the action as you play with high-quality audio, immersive 3D sound effects and 7.1 channel surround sound.

3. Realistic Weapons
A constantly growing lethal arsenal of firearms, melee weapons, and throwables with realistic ballistics and travel trajectories gives you the option to shoot, beat down, or incinerate your adversaries. Oh, and you like the pan? We've got the pan.

4. Travel in Style
Commandeer a variety of vehicles including cars, trucks, motorcycles, and boats to hunt down your enemies, race them to the play zone or make a swift escape.

5. Team Up with Friends
Survive the battle with your friends. Invite and team up with your friends, coordinate your battle plan through voice chat and set up the perfect ambush. 

6. Fair Gaming Environment
Powerful anti-cheat mechanisms ensure a fun and fair environment for all PUBG MOBILE players.

Not Just A Game. This Is Battle Royale.

* Requires a persistent internet connection. 
* Recommended specs for getting the most out of PUBG MOBILE: Android 5.1.1 or above and at least 2 GB RAM.

Contact Us
The current version does not represent the final quality of the game as we will keep optimizing existing content and adding new features. 

If you enjoy the game, please join the discussion on Facebook! PUBG MOBILE Official Facebook Page: http://www.facebook.com/PUBGMOBILE

If you have any questions or concerns, please contact our customer service at PUBGMOBILE_CS@tencentgames.com
Permissions required
The following permissions are required to use this app.
Storage

access photos, media and files on your device
OVERVIEW
Version
0.12.0 (2019.05.15)
Expiration
No expiaration date
Seller info
Seller
: Tencent Mobile International Limited
Corporate/rep. name
: Tencent Mobile International Limited/Ma Huateng
View details
mkfk**
I want to waste my time☻
ayda**
I played fortnite but is not Good as Pubg Pubg is a lot better
jako**
Love it
luka**
True it is not letting me
tony**
The game won't let me download on the s10 plus ;w; and I been trying to for 12 hrs
zysh**
Good game
empr**
Makes Fortnite look like the children's game it is. #KUDOS PUBG MOBILE Extremely well done ESPECIALLY bug fixes with updates in good time
cloe**
Its amazing
trey**
Download
hdwo**
Good and fun game but take up to much spce to download and it runs your battery down quick and it make your phone over heat
jean**
Good
nayn**
t masturbait
inza**
THE BEST FUC*IN GAME EVER
rdp4**
Best game ever!!!
alph**
The best mobile game ever