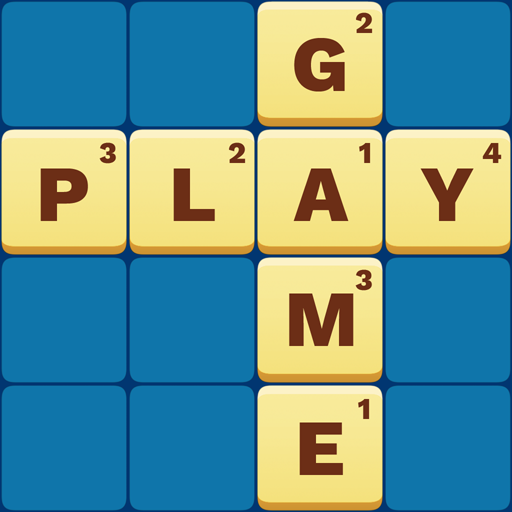 Word Cube
Free
Offers in-app purchases
Description
Fellow word nerds!  Take the ultimate word game challenge: Word Cube. 
Use the skills you've learned from classics like scrabble & words with friends in a brand-new word game that will put your vocabulary to the test. 
New to word games? Great! Word Cube is the perfect place to start!

Play for fun or play for cash (where available). 

How to Play
• Place letter tiles to spell words & score points.
• Play 5 words in a row to get the highest score.
• No waiting between turns - set yourself up and play the best words.

These new features provide a fresh experience.
• Compound Tiles let you fit common letter combos into one spot.
• Bonus Tiles boost the value of some letters.
• Play swiftly to score a Time Bonus.
• Starting Words on each board make each game unique.
• A brand new board design with more bonus tiles.

Play with Other People
• Games are played head-to-head with other players or in large, multiplayer tournaments.
• In head-to-head games, both players get the same tiles in the same order and the player who finishes with the most points win.
• Challenge people around the world with Skillz, a competition platform complete with leaderboards, trophies, Cash or virtual currency prizes, and an amazing loyalty program that rewards you for playing!
• Cash tournaments are available in about 75% of the world. Cash tournaments are not enabled in the following states: AZ, AR, CT, DE, FL, IL, LA, MD, MT, SC, SD, and TN. If you don't live in a cash-enabled region, you can still play for free.
• No purchase necessary, you can play for free as long as you want.

If you have any questions feel free to reach us at info@tetherstudios.com
If you have any questions about the Skillz system or cash tournaments please contact: support@skillz.com
Permissions required
The following permissions are required to use this app.
Telephonemake and manage phone calls
Locationaccess this device's location
Storageaccess photos, media and files on your device
Cameratake pictures and record video
Contactsaccess your contacts
OVERVIEW
Version1.19 (2020.02.04)
Size65.5 MB
Age restriction 18+
ExpirationNo expiration date
Seller info
Seller : Tether Studios Inc.
Corporate/rep. name : Tether Studios/Tim O'Neil
View details
cian**
Fun
chri**
Do not download any app from skillz unless you just want to give your money away!!!! These games are rigged. At first in the lower levels it let's u win, and then takes all your money.
lind**
This is a fun game but they have a hard time finding components. Still fun to play alone.
atto**
I REALLY like this game, but it is so darn buggy compared to some of the other Tether Studios/Skillz game apps. The screen frequently freezes on me, I move letters, but they will often go halfway or get stuck between the tray and board. I close the app, clean the cache, make sure all other non-essential apps are closed, and THEN I might get 2 or 3 decent rounds out of this app before it gets all buggy again. I would give this TEN stars if it wasn't so buggy.
swee**
Okay could use some more action
cole**
I really like skills I haven't had to many issues with any of these games. But there are a few things they should work on fixing such as the deposits. Some people can't afford to drop big bucks on this game so keep all the 5 dollar deposits and start a dollar deposit as well. And upon any deposit whether you are a first time depositor or not if they could match every deposit that would be awesome.
osca**
Personally I didn't like it. To confusing to use.
will**
Mint game!!
tmcw**
Addicting, quick, fun!
msmd**
Love it!!
elai**
Lots of fun!!