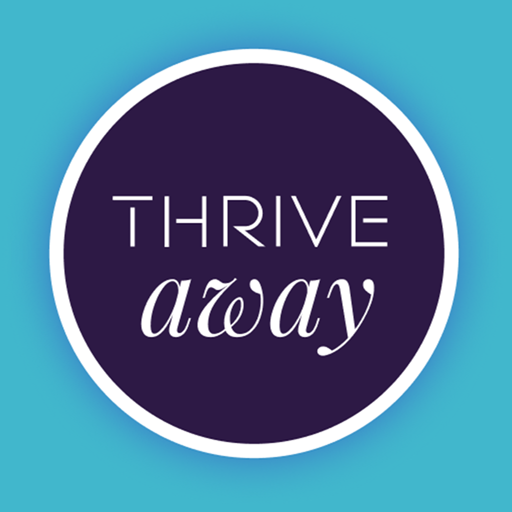 Description
THRIVE AWAY for Samsung is an app from Thrive Global, founded by Arianna Huffington. THRIVE AWAY helps you take back control of your life by giving you the tools to set boundaries with technology so you can connect more deeply with yourself and others.

Features include:

- Thrive Mode blocks all apps, notifications, calls and texts. However, calls and texts from people on your VIP list will always go through.

- Super Thrive Mode lets you take your commitment to the next level. That means you can't access your phone or apps until Super Thrive Mode ends at the time you choose.

- Auto Reply lets others know you're taking time away from your phone, and when you are available again.

- App Control helps you set goals for how much you use specific apps and monitors your usage.

- App Blocking lets you set boundaries with the apps you choose. Once you reach your limit for a particular app, you won't be able to access it until 12AM the next day.

- Your VIP List is synced to your phone's Favorite contacts. Calls or texts from anyone on your VIP List will always come through when you're in Thrive Mode.

- At the end of each Thrive session, you'll be provided with a Microstep — small, science-backed behavior changes you can incorporate into your life today for greater well-being.
Permissions required
The following permissions are required to use this app.
Calendaraccess your calendar
Telephonemake and manage phone calls
SMSsend and view SMS messages
Call logsread and write phone call log
Locationaccess this device's location
Contactsaccess your contacts
OVERVIEW
Version3.5.2 (2019.11.08)
Size15.67 MB
Age restriction For all ages
ExpirationNo expiration date
Seller info
Seller : Thrive Global
Corporate/rep. name : Thrive Global/The Thrive App Team
View details
the1**
s-+!!
jrfe**
A2s2q z zzz's was zzz's
jdke**
.
beck**
I scheduled daily sessions, but they don't seem to be working. Am I doing something wrong, or is this app broken?
andr**
da mudda crEativE
einb**
Good product
dalt**
The app notification just keeps on persisting even after the session is done and it won't go away unless I force quit.
asga**
The app mostly works. Thrive Away quits Thrive Mode when I close it. Making groups is hard bc apps aren't in any order.
phot**
I just want to point out that this app shouldn't have to exist if you have a reasonable level of self control, there is mute and power off.
jc.l**
Disables all device access. Caution.
affl**
Since the app was made by Arianna Huffington does that also mean it's fake news like The Huffington Post is!?!
tiar**
I love this app, it really forces me to be mindful of my time. I wish there was a way to give other apps vip permission
whit**
Great app! Just needs to be more strict with app control. Once you reach your limit you shouldn't be able to enter by adjusting the timer..
snwi**
Unreliable.I have a planned session for the week that should start automatically, every morning. It didnt start after Monday.
dwil**
I like the app & it's purpose, but the functionality of the app, such as being able to plan sessions in advance needs some major work.