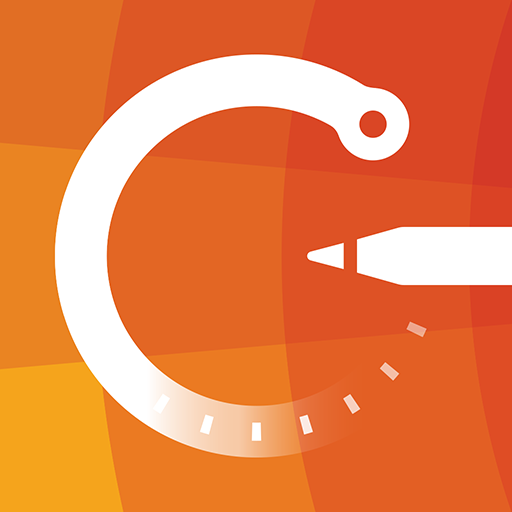 Concepts - Infinite, Flexible Sketching
Free
Offers in-app purchases
What's New
NUDGE TOOL
A more natural way to reshape lines with a simple push or pull. Nudge turns every stroke into a piece of string.

Find the Nudge tool from the brushes menu or set a custom finger action, then grab a line and watch it bend. Zoom in or change the tool size to adjust in more detail. 

We think Nudge is core to the Concepts experience, so we made it FREE for everyone. If you like it, please leave a great review or send us your feedback. We live on that stuff.
Description
Concepts is a flexible space to think, plan and create. Sketch plans on the infinite canvas, write notes and doodles with tilt + pressure, draw storyboards, product sketches and design plans, then share with friends, clients and other apps.

Our first version for Android™ is optimized for the latest devices and Chrome OS™. 

Concepts is used by amazing people at Disney, Playstation, Philips, HP, Apple, Google, Unity and Illumination Entertainment to take ideas from concept to reality. Join us!

Concepts has:
* realistic pencils, pens and brushes that respond to pressure, tilt and velocity
* an infinite canvas with many paper types
* a tool wheel you can customize with your favorite tools and presets
* an infinite layering system with adjustable opacity for tracing
* the COPIC color wheel to help you choose colors that look great together
* flexible vector-based sketching - move and adjust what you've drawn by tool, color, size, smoothing and scale, or nudge sections of your lines into place
* personalize everything - your canvas, tools, gestures, everything
* duplicate your work for easy iterations in the gallery and on canvas
* drag+drop images straight onto the canvas as references or for tracing
* export to standard + high-resolution formats for printing or fast feedback between friends and clients

Sketch FREE. Enjoy awesome tools, COPIC colors, five layers, our infinite canvas and JPG exports.

Pay-As-You-Go. Become powerful with Essentials and edit your strokes, unlock infinite layers, and export to PNG and Concepts native file formats. Add expressive brush packs to your toolkit for style and impact.

Or subscribe to Concepts Everything and gain access to every library, service and feature going forward.

If you opt to subscribe monthly or yearly, payment will be charged to your Samsung Account at time of purchase. Your plan will renew automatically at the price shown above within 24 hours of the end of the billing period, unless turned off beforehand. You can cancel or make changes anytime in your Samsung Account settings.

We're dedicated to quality and update often. If you get stuck, chat with us in-app, email us at concepts@tophatch.com or find us anywhere with @ConceptsApp.

Android and Chrome OS are trademarks of Google. COPIC is the trademark of Too Corporation. Many thanks to Lasse Pekkala and Osama Elfar for cover art!
Permissions required
The following permissions are required to use this app.
Storageaccess photos, media and files on your device
OVERVIEW
Version1.8 (2020.02.24)
Size65.27 MB
Age restriction For all ages
ExpirationNo expiration date
Seller info
Seller : TopHatch, Inc.
Corporate/rep. name : TopHatch, Inc./David Brittain
View details
igor**
Awesome app I loved Improved my drawing skill so much i just love it.
apcf**
Loving itv
aitc**
Useful
ivan**
The free version is exceptional.
alto**
Great app...Great everything!
cook**
I lovely with craft and hobby also anything thank.
jenn**
Love love love it!
solu**
Awesome app!
dill**
Mr.
davi**
ook pop 9p
robi**
Easy to use.
5198**
Great app!!!
donn**
lEmbroid78pery mk
negz**
False ads. You need to buy everything.
jahd**
Love it. Even though I can't draw. The layout is unique and friendly. Wish I could get everything for 1 set price instead of getting the monthly subscriptions