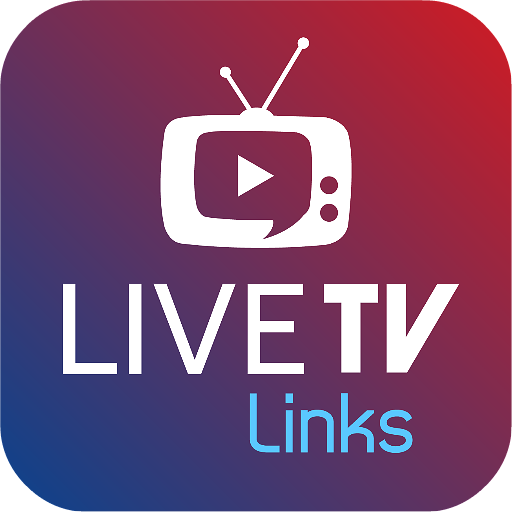 Live TV Links - Live TV links to your favourite channel on your smartphone
Description
Download now this Live TV Links apps and to enjoy your favourite TV channel live from a selection of selected countries all over the world. This app provides live links to high quality streaming tv channel broadcast from many countries for your immediate viewing.

One of the most wonderful features of this Live TV Links app is it allows you to bookmark your favourite channel for future quick viewing. Whether you are looking for a channel for learning; entertainment; health; medical; sports; music; news; special interest or other variety. You can do a quick search of your bookmarked channel with ease in a wide search bar provided

Live TV Links apps allows free selection of various categories within the channel that include ethnic TV, Variety Entertainment, Sports, Radio, Shopping TV, News, Movies, Kids, Radio, Learning in their respective countries.

While this Live TV Links app is updated regularly, you are able to view TV live from the countries listed below :-
1     China
2     France
3     Greece
4     Indonesia
5     Italy
6     Malaysia
7     Russia    
8     South Korea
9     South Africa
10   Sweden
11   Thailand
12   Turkey
13   United States
14   Vietnam
15   United Kingdom
16   Singapore
17   Hong Kong
18   Saudi Arabia
19   Others -  To be updated regularly

Download this Live TV Links app now while it is still FREE and share this apps with your friends and love ones to watch tv live online on your smartphone.
Permissions required
The following permissions are required to use this app.
Locationaccess this device's location
Storageaccess photos, media and files on your device
Contactsaccess your contacts
OVERVIEW
Version1.3 (2018.11.02)
Size12.23 MB
Age restriction 16+
ExpirationNo expiration date
chik**
ѕυ¢кѕ ∂σ иσт ℓєт υ ℓσg ιи
kork**
This is wack doesn't let me log in
jann**
cant register