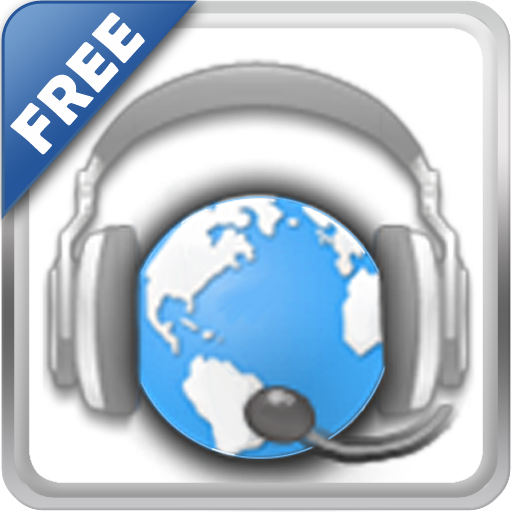 Translator Speak and Translate Free
Free
Offers in-app purchases
What's New
- Fixed voice playback feature. Now app using built-in TTS engine. The default text-to-speech engine choices vary by device. Options can include Google's Text-to-speech engine, the device manufacturer's engine, and any third-party text-to-speech engines that you've downloaded from the Google Play Store. 
- Voice playback can be used in offline mode for some devices now
- Optimized application's memory usage
Description
This translator will turn your mobile device into a simultaneous interpreter, which is always with you. Travel, communicate, hold business negotiations with Speak and Translate. In any country as at home! Voice translator automatically detects and converts speech into one of 100 foreighn languages. Want to go to another country, but do not know whether there will be online? Not a problem - save favorite phrases in Favorites and pronounces them offline. Learn languages, check your pronunciation or use Speak and Translate as a dictionary or phrasebook. Traveling around the world with it without knowing the language is not a problem anymore!

Speak & Translate caller ID helps you identify numbers real-time while the call is happening - even the ones not in your phonebook. No more number guessing or avoiding unknown callers – Speak & Translate caller ID prepares you for the call. If your local pizza vendor doesn't pick up the phone when you're calling, Speak & Translate caller ID will suggest alternative nearby places. You can always adjust your caller ID settings in the settings menu.

Advantages:
► Automatic language detection

► Several modes of operation

► Google and Microsoft translation services use

► Communication in a dialogue mode without additional clicks

► The possibility to play any previously translated phrase from Favorites in OFFLINE

► The possibility to sort phrases in Favorites by category

► The possibility to filter phrases in Favorites by category and language pairs

► A visual display of all phrases of a dialogue

► A visual display of the supported mechanisms (voice input, "text to speech") for each language

► Repeated voice playback of any translated phrase

► Unique algorithm of speech activity detection

► The possibility to translate without pressing the buttons

► The possibility to set the quality of recording

► The possibility  to manually set the language for each phrase


Important:
► Use the voice translator for foreign language learning

► Improve your vocabulary

► Check your pronunciation

Free version limits:
1) Only Microsoft translation server are available. In PRO-version you can select translation server. The user can select between Google and Microsoft servers. Google server additionally supports 25 languages

2) Limitation for the number of recognized words ONLY if "Language auto-recognition" is selected. Limit for FREE-version is 6 words only

3) Limitation for the number of trials of operation in "live dialog" mode.  Limit for FREE-version is 5 only. After it you can restart program to use "live dialog" mode again.
Permissions required
The following permissions are required to use this app.
Storageaccess photos, media and files on your device
OVERVIEW
Version2.5.0.17 (2019.09.23)
Size6.8 MB
Age restriction For all ages
ExpirationNo expiration date
yvon**
Not so easy
dhuc**
Se
chav**
I will write one later, after I.play around a bite, nice to have met you
tsfi**
I agree with other participants it is absolutely worthless the programmer didn't ride it to be compatible with the user say somebody off the street just wanted to translate something it's ridiculous . Dont waste your time trying to figure translater out it's like arm wrIsting with you mobile phone, USLESS YA'LL.
va_c**
Very difficult to figure out, but I was able to determine tagalog is not one of the languages in the database.
joef**
Can't move languages to the one I want!
mana**
አላውቅም
tatb**
Absolutely worthless! Doesn't work in conventional mode! Every other phrase produces error response
joek**
Seems easy enough to use, very functional
carm**
Muy util y el mejorgravcias por su enseñansa
jeff**
Terrific
bake**
Fraud by john pound!!! False advertising also not AUTHORIZED by kami baker
sund**
F crippleware.
lata**
It says free, but it only translates to Korean and you have to pay so you can actually use it for anything else.
figm**
Add more languages, none of these translations apps have the Yoruba language.