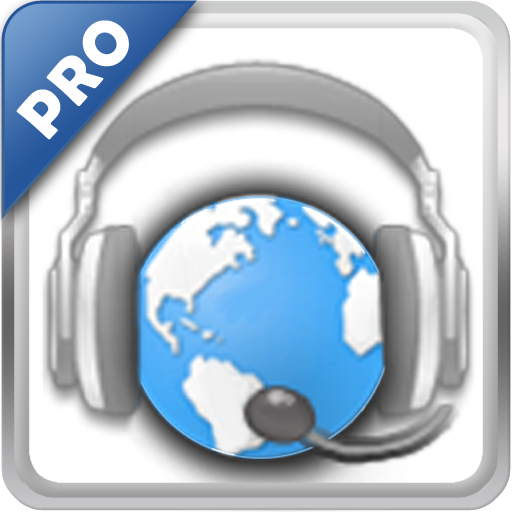 Translator Speak and Translate Pro
What's New
- Fixed voice playback feature. Now app using built-in TTS engine. The default text-to-speech engine choices vary by device. Options can include Google's Text-to-speech engine, the device manufacturer's engine, and any third-party text-to-speech engines that you've downloaded from the Google Play Store. 
- Voice playback can be used in offline mode for some devices now
- Optimized application's memory usage
Description
This translator will turn your mobile device into a simultaneous interpreter, which is always with you. Travel, communicate, hold business negotiations with Speak and Translate. In any country as at home! Voice translator automatically detects and converts speech into one of 100 foreighn languages. Want to go to another country, but do not know whether there will be online? Not a problem - save favorite phrases in Favorites and pronounces them offline. Learn languages, check your pronunciation or use Speak and Translate as a dictionary or phrasebook. Traveling around the world with it without knowing the language is not a problem anymore!

Attantion!!!  The Widget "S&T-Favorite items fast access" available only for Android 3.0 and higher!!!

Advantages:
► Automatic language detection

► Several modes of operation

► Google and Microsoft translation services use

► Communication in a dialogue mode without additional clicks

► The possibility to play any previously translated phrase from Favorites in OFFLINE

► The possibility to sort phrases in Favorites by category

► The possibility to filter phrases in Favorites by category and language pairs

► Available widgets for fast access to Favorite's categories and to other program functions

► A visual display of all phrases of a dialogue

► A visual display of the supported mechanisms (voice input, "text to speech") for each language

► Repeated voice playback of any translated phrase

► Unique algorithm of speech activity detection

► The possibility to translate without pressing the buttons

► The possibility to set the quality of recording

► The possibility  to manually set the language for each phrase


Important:
► Use the voice translator for foreign language learning

► Improve your vocabulary

► Check your pronunciation

About PRO-version:
1) you can select translation server. The user can select between Google and Microsoft servers. Google server additionally supports 25 languages

2) no limitation for the number of recognized words in the mode of language auto-recognition. Limit for FREE-version is 6 words only

3) no limitation for the number of trials of operation in "live dialog" mode.  Limit for FREE-version is 5 only

4) no ads

5) available Widgets for fast access to Favorite`s categories and to other program functions
Permissions required
The following permissions are required to use this app.
Storageaccess photos, media and files on your device
OVERVIEW
Version2.5.1.13 (2019.09.23)
Size6.53 MB
Age restriction For all ages
ExpirationNo expiration date
axel**
Genial
dars**
Why has this app stopped working? It now sporadically works. What's up?
doko**
I really think this looks fantastic translator/Realmente este traductor es fantástico =)
creo**
very good
stev**
Seems to work very well with Russian. I will go to the Ukraine very soon and I paln to take this app with me.
rhaw**
Does not work very well, save ur money! Less than one star.
guy.**
Very poor skill in French!!! probably the same for other languages.
john**
Terrible
tim.**
This application is incredible! My wife is from Mexico and she says the translations are better than the ones she does.
lils**
Doesn't work. Have contacted several times and still not fixed. Definitely try the free version so you don't waste your money
mort**
Enjoyable and accurate
ivon**
It is a wonderfull app! Helps a los to me in my job and my vacations!
benn**
It is 1 of the best apps there is
nmoo**
Very good
ecua**
Buenisima la recomiendo a los que quieran aprender ingles o cualquier otro idioma