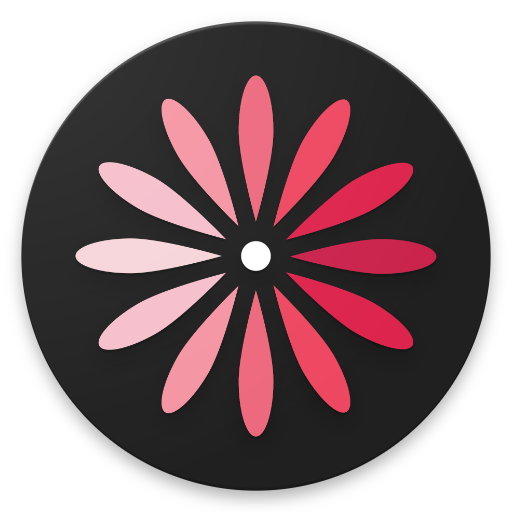 WomanLog Calendar
Free
Offers in-app purchases
What's New
Now you can Sync data between multiple devices and share your data with your partner. More information in Settings->WomanLog account.
Old backup system is removed. Now you can use WomanLog account (in Settings menu).
Larger icons in days cells (you can switch to the previous sizes in three dots menu Show/Hide).
More place for Note (in Note form).
Small improvements and bug fixes.
Description
WomanLog is a menstrual and fertility calendar for women.

Key features:
Menstrual cycle and the period
Ovulation and fertility forecast
Weight Tracking
Symptoms, Mood, Pill
Reminders (Menstruation, Ovulation, Weight, BBT, Multivitamin pill, Breast self-exam, Contraceptive pill, NuvaRing, Contraceptive patch, IUD, Depo-Provera injection)

WomanLog Pro:
Circular calendar, Moon phases
Cycle Overview (Send PDF file to an e-mail)
Ovulation test, Pregnancy test
Skins (16)
No ads

All the main functions are accessible via the calendar. Tapping a finger on the calendar date, you can add and edit the settings for each day.

Application developers are not responsible for any direct or indirect losses which have arisen or may arise related to using this application.

Menstruation, ovulation and fertility day forecast have to be understood as theoretical predictions which may not coincide with the actual menstruation, ovulation and fertility days.

General technical data such as phone model, etc., are transferred to www.womanlog.com solely for testing purposes and for statistics.

contacts: womanlog@womanlog.com

www.womanlog.com © 2017
Permissions required
The following permissions are required to use this app.
Storage

access photos, media and files on your device
OVERVIEW
Version
5.6.22 (2019.03.18)
Age restriction
For all ages
Expiration
No expiration date
Seller info
Seller
: Pro Active App, womanlog.com
View details
gott**
The app developer REALLY understands the female cycle enough to know what's needed to track. I LIKE this app! Thanks!
pmon**
it's great I like it. I get to put all the necessary information I like know, down and remember. it's all I need.
sant**
Too many adds ! Not very practical ap!
soph**
Like it!
tenn**
LOVING THIS APO. COMES HANDY AT DOC..APPT.
grif**
Love it so far
emil**
I love this app! I've tried several-period tracking apps, but this is the only one that does everything I want it to - for free! Five stars!
simp**
I love this app!
roxa**
Awesome way to keep track of your bodily changes!
scot**
I love this app it totally helps me out and is very accurate
asho**
Love it!!!!
jmor**
I love this app! I've used many like it but this is by far the best and it's so easy to use. I definitely recommend it!
atho**
I'm ttc & love this app. I can track my fertile days, days I ttc, period, symptoms,weight, and temp.
viri**
Love this app
camp**
Straight forward, not confusing. Good app