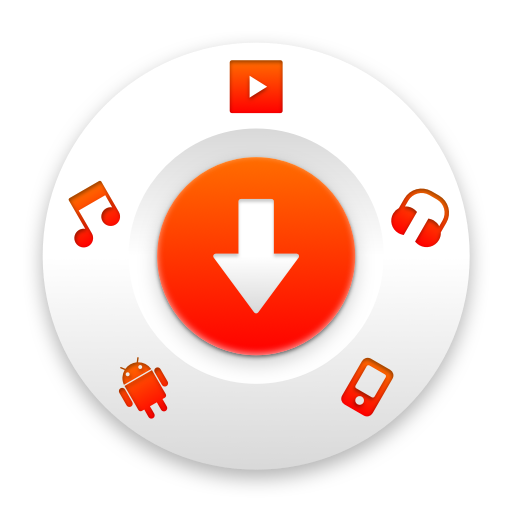 ZenTube - It's Amazing download application, all the videos and music you want. - For Galaxy devices
What's New
Update extractor version to fix live streams

* New
Thai localization
Playback resume
Resume streams where you stopped last time
Downloader Enhancements
Use Storage Access Framework to store downloads on external SD-cards
New mp4 muxer
Optionally change the download directory before starting a download
Respect metered networks

* Improved
Add start playing here action in long-press menus for playlists again
Add switch for SAF / legacy file picker
Resume streams where you stopped last time
Removed gema strings
Handle (auto)rotation changes during activity lifecycle
Make long-press menus consistent

* Fixed
Fix disappearing buttons in downloads view when switching apps
Fix playback position is stored although watch history is disabled
Fix reduced performance caused by playback position in list views
[Extractor] Fix ReCaptchaActivity
[Extractor] [YouTube] Fix casual search error when playlists are in results TeamNewPipe/NewPipeExtractor
Fixed selected subtitle track name not being shown
Do not crash when check for app update fails
Fixed downloads stuck at 99.9% 
Update play queue metadata
[SoundCloud] Fixed crash when loading playlists 
[YouTube] Fixed duration can not be paresd 
[YouTube] Fixed crash on videos which are age restricted

** NOTICE
Start database backups from this version.
Backups are app settings, playlists, subscribed lists, search history, and playlists.
The backup procedure and method are as follows.

1. Back up your data via "Settings>Content>Export Database" so you keep your history, subscriptions, and playlists
2. Uninstall YoloTube
3. Download the APK from the new source and install it
4. Import the data from step 1 via "Settings>Content>Import Database"

** It may not work depending on YouTube's video URL encoding change. It's up to YouTube.
Description
Watch the videos you want without advertising, listen to background music, and support fast downloads to video or audio to enjoy your life offline.

Once installed and search you will be amazed by this app. 
This app is localized so you can enjoy the language and content of your country.
You'll want to tell everyone you know.

★ Product Description

Watch billions of videos without advertisements. You can listen to music independently of the app.  Optimized according to the language of your device

★ Content Basic Country Setting Guide

After content basic country settings, it will not take effect until you exit and restart the app.
Settings in the App menu can be done from the top right hand side option menu - Content - Default Content Country Settings.

★ How to Use

	A. Search : Search for the keyword you want with the associated search term. 
                 (Feel free to search for your favorite idol, singer, song name, game, Annie, and video titles.)

	B. Video Selection / Video Play Without Advertising
		○ Video thumbnail image select to playback
		○ Background play - Used when listening to music
		○ Popup Play - When doing search or social networking, You can see it in the desired position and size. 
		
	C. Download
		○ Video - Up to 4K if your device supports it
		○ captions - Videos with captions can be downloaded
		○ Audio - In the format you want
	

★ Key Features

	• Quick video search : Associated search, recommended search support

	• Watch videos without advertisements

	• Listen to background music

	• Popup Video Play
	
	• Download high-definition video
	
	• Audio download with sound source extraction
	
	• Download captions

	• Subscribe to video channels

	•  Bookmarked playlists.

	• History (search term, video that was played)

	• Optimization according to user device language

	• Supports 2K and 4K UHD - You have to go into settings and activate.

★ FAQ
	
	• Upon initial installation, reading / writing is normal

	• Requires permission to store.
	
	• An error occurs if the device is out of storage space or no permissions

	• High-up play requires drawing rights on top of other apps

	• The thread is acceleration. Use it to match your device's performance.

	• Our official site and user guide will help you become a power user.

★ Tips

ZenTube plays video and music files independently of the app. (Background play, pop-up play) No loss of time during playback, or use other apps

Control of Background / Pop-up play : Scroll down the notification area at the top of your smartphone to see the player and pause, exit, and repeat.

You can visit our official page book "zentubeapp"  for a variety of information and enjoy.

★ points and user agreement summary

The ZenTube should only be used for personal purposes. 
The commercial use of ZenTube is strictly prohibited. You are fully responsible for any data that ZenTube sends. Because ZenTube functions only as a technology service provider, it is not responsible for any content.

★ About This App & Special Thanks

The app was created by reconfiguring from a user perspective based on an open source that NewPipe unveiled.  Special thanks for both team NewPipe and volunteers. We opened it on our official site.  I hope it will help many people. 
Thank you to everyone who loves and uses the app. Thank you.
Permissions required
The following permissions are required to use this app.
Storageaccess photos, media and files on your device
OVERVIEW
Version1.0.18.6 (2020.03.11)
Size8.51 MB
Age restriction 12+
ExpirationNo expiration date
saki**
Best app ever let's you download videos
chav**
The app itself isn't working, it keeps saying guru meditation!
jeff**
Great downloading on older movies and my fave on MST3k's '90s shows, but hard to get on older Galaxy Tab A7(2016) dev. Grr.
quin**
I just started using the app now its saying Guru Meditation what is that. I will give a 5 star once you all fix the problem
sher**
I really like the app but I noticed it stopped working and I've tried to update it and I keep getting an installation error that says. -7