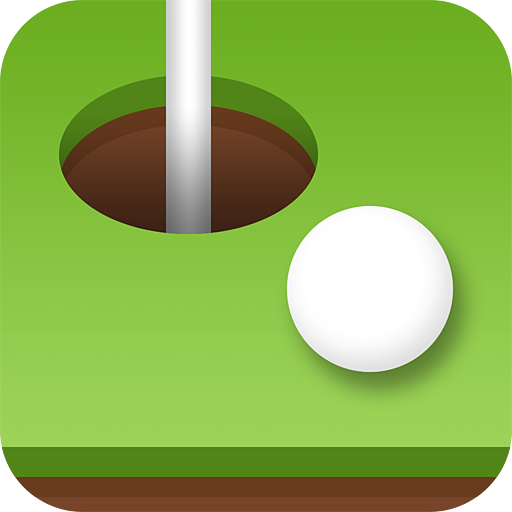 Mini Golf Course
Free
Offers in-app purchases
What's New
NEW YEAR GIFT ;)
- Endless Mode

NEW FEATURES
- Added 100 unique Mini Golf Courses (Total 200 awesome golf holes)
- Level Manager
- Special Effects

AND MORE...
- Supports different screen resolutions
- Various improvements and bug fixes
Description
Install the best remastered mobile mini golf game for your pocket.

#1 free Golf - The new great sports game you'll ever play. :D

One of the best top casual games.

* Golf courses - Swing your way through 100 challenging unique holes.
* Classic arcade style
* Simulation powered by real physics-based gameplay
* Fun for all ages

Fully optimized for mobile devices. Looks and plays great on phones and tablets!

JOIN THE BIG ZYPONG COMMUNITY
Visit: http://zypong.com
Like: http://facebook.com/Zypong
Follow: http://twitter.com/Zypong
Subscribe: http://youtube.com/Zypong

Thank you!
Permissions required
The following permissions are required to use this app.
Storageaccess photos, media and files on your device
OVERVIEW
Version1.2.2 (2018.06.19)
Size22.7 MB
Age restriction For all ages
ExpirationNo expiration date
alan**
engaging addictive challenging fun trajectory exercise
davi**
Fixed to stop short or go over-shot to mess with you. F-.
topj**
Lame
glam**
This game is so stupid I can't even move to the 2nd llleeevveeeellll ! !!!!!!!!
subt**
Simple. Fun.
djso**
Enjoying and relaxing
pric**
My
pres**
This is a awesome game but long."
bryc**
I think it's a good game for kids to start out you like 6 7 it shows how to do things in the real world
pjro**
Well i have sean beter games but i play it wheen im boad.
nati**
thins game i awful theres like replays when we make a good shot
dkne**
The balnos not awful
pain**
I liked the concept. I enjoy simple physics games like this. But the control of the power to the ball is awful.
tris**
I don't know but I'd wish they'd make a 2nd version