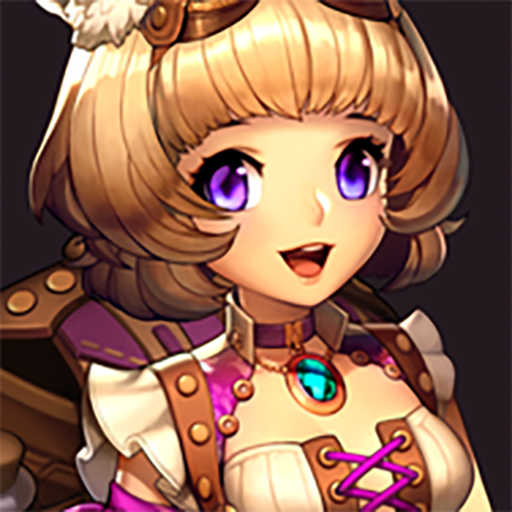 Along with the Gods : Knights of the Dawn
Free
Offers in-app purchases
Description
An epic journey, a one of a kind RPG: Along with the Gods
- C2C marketplace trade freely -

1. Get True Ownership of Game Items! (To be updated) 
- Trade your items freely via our C2C marketplace.
- Enhance and enchant your item with your effort and earn more value from it. 
- Some designated items and currency will be able to be used across our other game series.

2. Powerful action with Heroes of 5 Classes!
- Create a team of Heroes with different Classes.
- Each Hero possesses unique characteristics, skills and special abilities.
- Enjoy thrilling battles between powerful Heroes!

3. Collect Heroes and Power-up Runes to strengthen Heroes your way!
- You'll be able to come up with different strategies according to different formations.
- All Heroes can be Upgraded and Awakened to the MAX grade.
- Collect the 15 different Runes with various properties to customize your Hero's strengths!

4. Easy skill control to lead you to victory!
- Use the total gauge to manipulate the timing of the skills.
- Move the Skill Icon and choose the target of your choice to use skills.

5. An endless amount of content for you to enjoy!
- Arena, Exploration, Boss Raid, Sanctum of Strength, Heroic Dungeon, Investigation, Rune Craft House, and more!
- You'll be able to play more content as you level up!

The Heroes of Along with the Gods : Knights of the Dawn are waiting for YOU!
▶ Language support: 한국어, English, 日本語, 中文, 中文繁體, francais, Deutsch, русский
Permissions required
The following permissions are required to use this app.
Telephonemake and manage phone calls
Storageaccess photos, media and files on your device
OVERVIEW
Version1.2.4 (2020.07.09)
Size97.25 MB
Age restriction 12+
ExpirationNo expiration date
Seller info
Seller : PLAYDAPP LIMITED
Corporate/rep. name : PLAYDAPP LIMITED/Kiyong choi
View details
jath**
Good Story
whyt**
I love this game
jaso**
Amazing game. Was having a great time playing it until I needed to update to v1.2.2. My galaxy store is still only allowing me to download up to v1.2.1. Any advice?
bent**
This game is Light: Fellowship of Loux
keit**
.ssdd
alan**
. X m [
rand**
B N mmnb v b cc NM l1m.n .nvnk NM b 6xx.p b m n MmZ0.m. n.. B .
juci**
Fun and easy to use
ignu**
Unsure about gameplay. Requires you to login in with your personal facebook, google, Line, or Twitter account and agree to a share personal information policy before you can play.... would rate better if I could try it out before providing personal information. Uninstalled
cfla**
Kwame Jackson
cesa**
classic game brought back to life
newb**
Fun
alpo**
Game play is pretty decent, it has a good storyline and is very entertaining. Just had a problem with the coupon code, said it was invalid, though I am getting the message from in game to enter the coupon code given