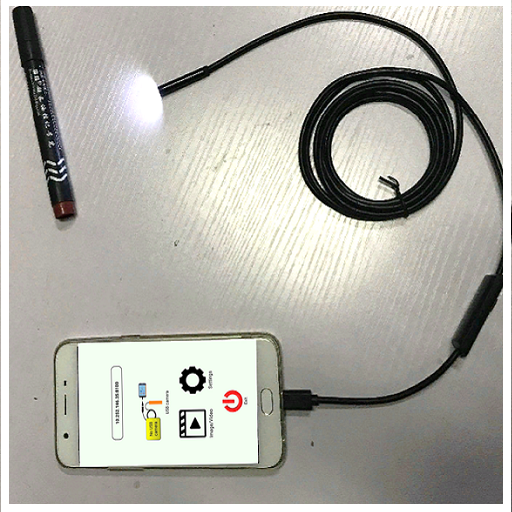 USB Endoscope, Microscope, Boroscope, UVC USB camera (Free)
What's New
1) Easy connect any chinese endoscope or USB camera to Android
2) Android 10+ support.
3) USB camera/Endoscope live video over the LAN/Internet
Description
Advantages:
1) Easy connect any chinese endoscope or USB camera to Android
2) Support  Android 10+
3) Copy video files from USB camera to Cloud drive
4) USB camera/Endoscope live video over the LAN/Internet

Camera access over a network or the Internet
Using only standard browser a client can view 2 types of cameras in real time from another Smartphone /PC:
1) USB camera/Endoscope
2) Rear/Front camera of your gadget
If you have no a Wi-Fi router the mobile Hot spot can be used. 

Attention: This app is oriented to China and has not any Google services.
Permissions required
The following permissions are required to use this app.
Locationaccess this device's location
Storageaccess photos, media and files on your device
Cameratake pictures and record video
OVERVIEW
Version28_05_2020 (2020.05.29)
Size10.05 MB
Age restriction 12+
ExpirationNo expiration date