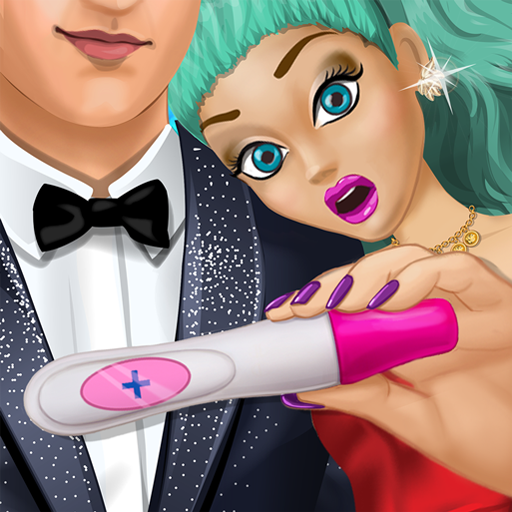 Hollywood Story
Free
Offers in-app purchases
What's New
A new update is available!
- new content
- game improvements and visual tweaks
- bug fixes
Thanks for playing!
Description
Here is your chance to become a true Hollywood Star! 

Welcome to the star-studded, stunning and spectacular streets of Hollywood Story! 
Build your own movie star career, dominate the red carpets throughout the city, hang out with fans, friends and followers, create own fashion lines, shoot awesome blockbusters and become a true Hollywood icon!

CREATE YOUR OWN HOLLYWOOD STAR
Make your own movie star! Personalize your avatar, choose your clothing, fashion style, hairstyle and make-up. Leave your own unique mark on the movie industry!

SHOOT MOVIES
Win auditions and shoot blockbusters! Promote your movies and earn fans!

FASHION
Meet designers and wear unique fashion dress made only for you!

GET FANS
Create your own star-signed fashion collection, design own perfume and become true megastar with hordes of fans!

DATE WITH CELEBRITIES
Meet the hottest Hollywood stars and hang out with them at epic parties on fabulous locations – it's time to live the dream!

UNLOCK THE CITY
Progress through the game and unlock amazing new locations and engaging new features! Hang out in Hollywood, Beverly Hills, Manhattan, Las Vegas and other exciting locations!

MAKE THE COVERS
With great fame comes great media frenzy! Paparazzi will be waiting in front of your home to get a picture of you, so be prepared for tabloid covers. 

SOCIALIZE, CONNECT, INTERACT
Meet new people, play with your friends, visit their homes and check out their movies. Then share your accomplishments with the world!
Permissions required
The following permissions are required to use this app.
Telephonemake and manage phone calls
SMSsend and view SMS messages
Storageaccess photos, media and files on your device
OVERVIEW
Version8.8.1 (2019.10.18)
Size97.39 MB
Age restriction 12+
ExpirationNo expiration date
93**
Cool and fun
zoey**
It is so fun to play.
arma**
I had this game forever but its boring now and when it says loading then update it doesnt update dont recommend it
alli**
Meh
patr**
Not up to date like google play. This version is 8.8.1 while google play is 8.9.
emil**
I like it but it is always giving me notifications and I dislike that it wastes storge
rees**
Really fun! But can you give more diamonds to people who can't afford them
jaso**
Idk what you do
ruth**
Addicting
thom**
Interesting stories
mrsm**
It's is completely black and it won't let play
bbbu**
Amaaaaaaazzzzzzzziiiiiiinnnnnngggg
gabr**
Love it but kinda glitches if data is slow