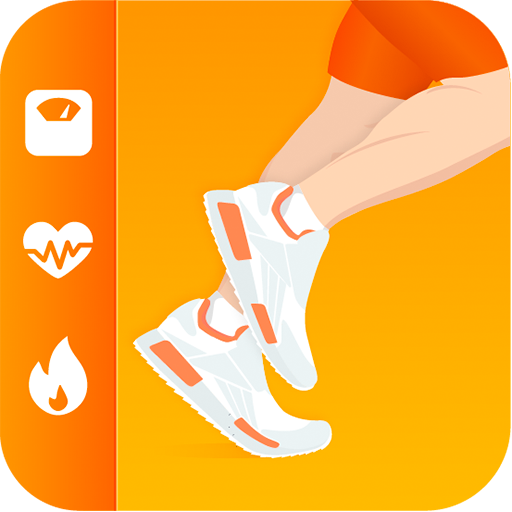 Pedometer Pacer - Step Tracker and Calorie Counter
Description
Want to check how many steps you walk daily? Is it enough to burn calories and stay healthy? 
Make every step count and lose more weight with the pedometer . Turn your phone into your personal health and weight loss tracker! 

Pedometer for walking is a health and walk tracker app that helps to manage your lifestyle, stay informed every minute of calories burned, distance, time and average speed of pace. Do you agree that pedometer and step counter makes your life easier? No need to worry about counting, calculating and remembering. 

So what do you get when download the pedometer?
★ Accurate and free step tracker that provides detailed info of your activity
★ This pacer allows to set and control your goals;
★ Pedometer with calorie burner sums up data and provides clear graphics
★ Check your results and stay motivated with walking tracker daily, weekly and monthly overviews
★ Useful counter of pedometer health app in notification bar make you stay aware of progress
★ Stylish and well-designed pedometer counter keeps your data private and never share it with third parties

CREATE HEALTHY HABITS
Each of us has his own goals. Someone wants to be healthy, someone – to keep fit or to lose weight.   Health apps are the best assistants. Reach your own goal with the pedometer health, calorie and weight loss tracker. Just some clicks to build healthy and fitness habit and boost your energy! 

STAY MOTIVATED
We know how difficult to keep a promise to yourself especially concerning fitness. Therefore this pedometer free app for android will be your weight loss trainer and fitness tracker in one app and check your results. Everything you need is set your goal. This steps counting app will support you and congratulate you when the goal is achieved. 

GET PERFECT RESULTS
* Once you push a button Start the pedometer and calories app starts count steps automatically. No additional devices are needed to make the activity tracker app work. Actually you can even forget about the step counter - this activity tracker will count any step you make anyway. 
* You're not a machine, aren't you? You need time to relax. This pacer walking app allows to start and pause the pedometer app counter anytime.
* This pedometer counts distance in kilometers and miles. So you can choose what units of measure is preferable for you.

There are lot's of fitness, weight loss and walking tracker apps. How to choose the right pacer free to keep track of steps? Make sure that the best pedometer app is already here. Easy pedometer and calorie tracker for weight loss is ready to help you!
Permissions required
The following permissions are required to use this app.
Telephonemake and manage phone calls
Locationaccess this device's location
Storageaccess photos, media and files on your device
OVERVIEW
Version1.0 (2019.01.30)
Size6.65 MB
Age restriction For all ages
ExpirationNo expiration date
odgt**
Its sucks. It calculates driving as steps!!!!
mann**
Didn't count anything garbage
boyd**
This app is awsome its works all the time my friends want it now.