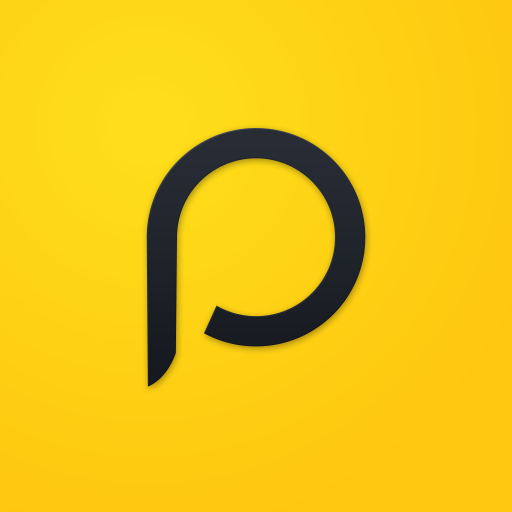 Peel Smart Remote
Free
Offers in-app purchases
Description
This Remote Changes Everything!
Peel Smart Remote revolutionizes your home entertainment experience by combining universal remote control and live or streamed TV content discovery into one simple-to-use app. This is the only remote for TV you need.

Universal Remote Control
Reliably control your TV, set-top box, DVD player, Blu-ray, Roku, Apple TV, audio system, and home appliances like air conditioners and heaters, using the built-in infrared IR blaster on your smartphone.

Find Something Good to Watch
Peel provides smart show recommendations and TV guide based on your preferences and past viewing behavior, all organized in an easy to navigate interface. Best of all, the more you "Peel-in", the smarter it gets.

Easy to Set Up. Easy to Use.
Peel is super simple. No matter where you live, what brand of TV you own, or who provides your service, it's easy as 1, 2, 3.  Confirm your location from 110 different countries, choose your TV provider, and then pair Peel Smart Remote with all your home electronics.

Never Miss Your Favorite Shows
With the Peel Smart Remote you can easily set a calendar reminder so you never again miss a favorite show, movie or sports event. Simply tap on the reminder notification to "Peel-in."

Peel-in to Your Favorites
Customize your Peel Smart Remote by selecting your favorite channels and shows. Finding out when and where your favorite programs and movies are available to watch on TV has never been easier.

Personalize Your Program Guide
Unlike other universal remote controls, Peel Smart Remote allows you to easily personalize your channel listing to match your local over-the-air, dish or cable provider or streaming service.

Easily Discover Streamed Content
Peel Smart Remote allows you to discover your favorite shows and movies on your streaming video services. Whether you prefer Netflix, Comedy Central, Roku, Apple TV or dozens of other digital content providers, Peel will help you find something good to watch.

The More You Use, the Smarter it Gets
Peel is the world's most popular smart remote with 100 million-plus activated users worldwide and more than 8 billion smart remote commands a month. No more worrying about what to watch on TV, how to find your favorite content, or where your remote is hiding. The more you tune-in with Peel, the smarter it gets.

Help and Support is Close By
Go to http://help.peel.com for FAQs or email help@peel.com. You can also visit http://peel.com, follow us on Twitter (http://twitter.com/peeltv) and Facebook (http://facebook.com/peeltv) for the latest app updates.
Permissions required
The following permissions are required to use this app.
Calendaraccess your calendar
Telephonemake and manage phone calls
Locationaccess this device's location
Storageaccess photos, media and files on your device
Contactsaccess your contacts
OVERVIEW
Version10.8.8.2 (2020.01.14)
Size27.18 MB
Age restriction For all ages
ExpirationNo expiration date
link**
It keeps giving me ads at the worst times and it decided to be my lock screen. Don't get me wrong, it's dead useful when I lose my remote but that's about it; and even then it's not worth it, I'd rather either look for my remote or go without tv. If I wanted pop ups I would be on the computer. If I could I would give this app 0 stars for it is the worst app I've ever used and I can't even get rid of it. I do not recommend this app.
brow**
Too many ads and cannot be Uninstalled! This app is horrible and doesn't even work as a remote. Even if there weren't ads my rate would be maybe 2 but if it were able to be Uninstalled 3 and if it worked 4. If all of these 5, but NO!
barr**
I agree with other reviewers, at least let us pay to remove ads... they are pretty crucial. Other than that, its best in its class. 5* when there is ANY way to remove ads.
kale**
Would be 5 stars if I was able to purchase the ad free version. It is awesome other than all the ads.
soni**
Too many ads
tble**
i həsr good 3 ☆ CURRENTLY İ RƏŞT THEN rerevieü
srwa**
How does this app have such high ratings? I constantly get harassed by ads even when im not using it! Its like it happens every 8 minutes!
fran**
Very helpful. I used this app when my tv remote broke. This app saved me 50 dollars. Don't need to buy a new remote now
gala**
By default setting gives you "premium features if allow basically none you for more then average date" best yet when fully check the location off and re enters already back they mining he'll out the users! #unfair Scams
jnun**
ADS. I love the original version that is on my phone. If you have it, turn off auto updates in the store, then disable this app to remove updates and enable it again.
tene**
I hate this app. This thing had taken over my phone. Constant ads so much you can hardly use the phone. And I can't uninstall. Why is that I didn't even put this on my phone please help.
clem**
What started out great turned into a nightmare. I get spammed with ads for cars and alcohol (how is that "all ages"?) even in the middle of the night! It's creepy to be awoken at 1am by your phone playing an ad video! Worse, I downloaded it... but now I am forced to keep this spammy nonsense. Congrats, Samsung. Your embrace of this will weigh heavily in my decisions on new devices.
b.wi**
disabled this app long ago, it stops the invasive pop up ads that interrupt what you're doing. I've never intentionally opened nor used this app. which is a shame, I probably would have if it were not for the invasive pop ups
t_a_**
POPUP ADDS ALL THE TIME!! I HATE THIS APP!
babs**
I used to be able to uninstall updates to this app. It has terrible pop ups in the middle of what I'm doing and upon opening my phone Please let me disable this app !!!! I may have to pay the 99 cents for the ( ads free experience )