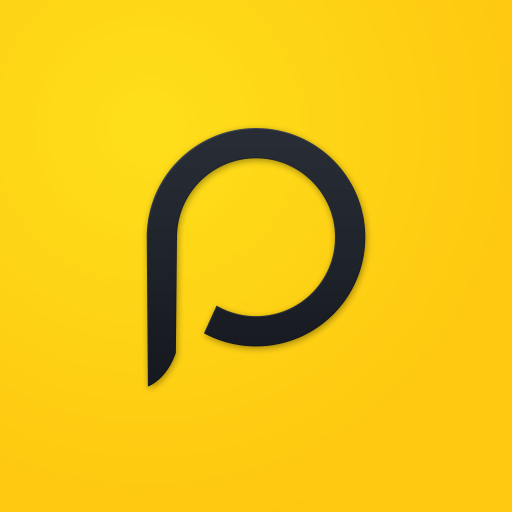 Peel Smart Remote
Free
Offers in-app purchases
Description
This Remote Changes Everything!
Peel Smart Remote revolutionizes your home entertainment experience by combining universal remote control and live or streamed TV content discovery into one simple-to-use app. This is the only remote for TV you need.

Universal Remote Control
Reliably control your TV, set-top box, DVD player, Blu-ray, Roku, Apple TV, audio system, and home appliances like air conditioners and heaters, using the built-in infrared IR blaster on your smartphone.

Find Something Good to Watch
Peel provides smart show recommendations and TV guide based on your preferences and past viewing behavior, all organized in an easy to navigate interface. Best of all, the more you "Peel-in", the smarter it gets.

Easy to Set Up. Easy to Use.
Peel is super simple. No matter where you live, what brand of TV you own, or who provides your service, it's easy as 1, 2, 3.  Confirm your location from 110 different countries, choose your TV provider, and then pair Peel Smart Remote with all your home electronics.

Never Miss Your Favorite Shows
With the Peel Smart Remote you can easily set a calendar reminder so you never again miss a favorite show, movie or sports event. Simply tap on the reminder notification to "Peel-in."

Peel-in to Your Favorites
Customize your Peel Smart Remote by selecting your favorite channels and shows. Finding out when and where your favorite programs and movies are available to watch on TV has never been easier.

Personalize Your Program Guide
Unlike other universal remote controls, Peel Smart Remote allows you to easily personalize your channel listing to match your local over-the-air, dish or cable provider or streaming service.

Easily Discover Streamed Content
Peel Smart Remote allows you to discover your favorite shows and movies on your streaming video services. Whether you prefer Netflix, Comedy Central, Roku, Apple TV or dozens of other digital content providers, Peel will help you find something good to watch.

The More You Use, the Smarter it Gets
Peel is the world's most popular smart remote with 100 million-plus activated users worldwide and more than 8 billion smart remote commands a month. No more worrying about what to watch on TV, how to find your favorite content, or where your remote is hiding. The more you tune-in with Peel, the smarter it gets.

Help and Support is Close By
Go to http://help.peel.com for FAQs or email help@peel.com. You can also visit http://peel.com, follow us on Twitter (http://twitter.com/peeltv) and Facebook (http://facebook.com/peeltv) for the latest app updates.
Permissions required
The following permissions are required to use this app.
Calendaraccess your calendar
Telephonemake and manage phone calls
Locationaccess this device's location
Storageaccess photos, media and files on your device
Contactsaccess your contacts
OVERVIEW
Version10.9.3.0 (2020.05.26)
Size33.99 MB
Age restriction For all ages
ExpirationNo expiration date
shor**
POS
luci**
Very annoying pop ups
gilb**
This app is super convenient, but I don't like that it throws random pop up ads while I'm in the middle of something like a video or whatever. Not cool. Annoying. Happens all the time.
bnsm**
Works very well. I wish that the guide would show up in-app, but that is only a suggestion. ;)
tjus**
Very Annoying. I want to remove this!
lace**
Constant pop-ups that you can't get rid of.
bran**
So many pop up ads, I'm afraid to let my phone's screen go dark. Can't uninstall? This is making me hate galaxy phones.
bugs**
Too many pop ups
kuas**
Why do I have to keep such an annoying app? They just want us to upgrade I guess.
trs8**
Has pop up ads with audio that can't be turned off. This app also can't be uninstalled on my device.
jill**
Pop up ads. Can't uninstall....
pdrb**
I just want to un subscribed this app no use for me .
rick**
Useless bloatware
msen**
I Don't like this at all because it shows up every time!!!
gngt**
La odio