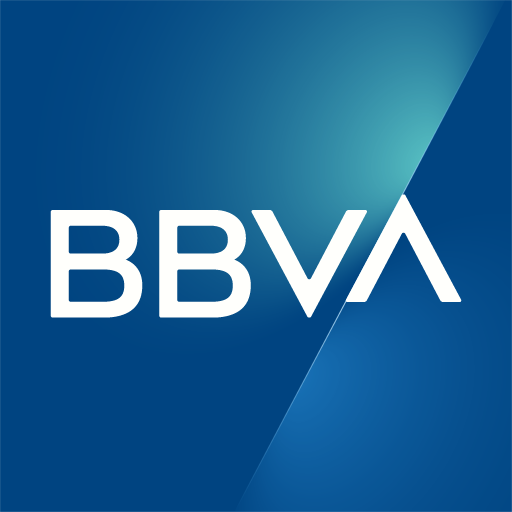 What's New
The bank you know today is advancing. That is why we change our image, but we are the same. 
Our objective continues to be to put the opportunities of this new era within your reach, offering you unique solutions so that you can make the best financial decisions.

If you like this app, Rate us with 5 stars and let us know! :)
Description
Download the BBVA App for FREE: the best global banking app 2017 and 2018 according to Forrester Research. With it you can manage the products of your bank from your mobile, quickly and easily. Thanks to the new browsing experience, you will be able to browse all product families at a glance and effectively control your finances: accounts, investment funds, cards, insurance, pension plans, deposits ...

In addition, discover new tools such as BBVA Bconomy, which provides you with information about your money that you did not have before so that you have more effective control of your expenses, that you plan better your savings and that you can create the financial cushion that you need.
- Baby Planner, which helps you plan your baby's expenses before, during and after your arrival, and even the different options for reconciliation and how they affect your economy.
- BBVA Valora: you can know everything about your home. Find out how much your home is worth, negotiate better the price of the home you want and find out how much you need in your mortgage.

BECAUSE THE MORE YOU KNOW THE BETTER DECIDE.

From this application for the watch you can:
- Check the total balance of income or expenses of the day and check the details of those movements.
- Check the total balance available in all your accounts and access the Accounts and Cards products that you have contracted with us.
- Locate the nearest BBVA office or ATM to your geolocation and move around the map to know its exact location and distance to it.

Do you have any doubts or suggestions? Send us your comments to bbvabancamovil@bbva.com
If your terminal is not compatible, you have the BBVA Banca Móvil Web service bbva.es in your browser.
OVERVIEW
Version1.0.6 (2019.06.20)
Size2.69 MB
Age restriction 18+
ExpirationNo expiration date
Seller info
Seller : BANCO BILBAO VIZCAYA ARGENTARIA, S.A.
Corporate/rep. name : BBVA/Banco Bilbao Vizcaya Argentaria S.A.
View details