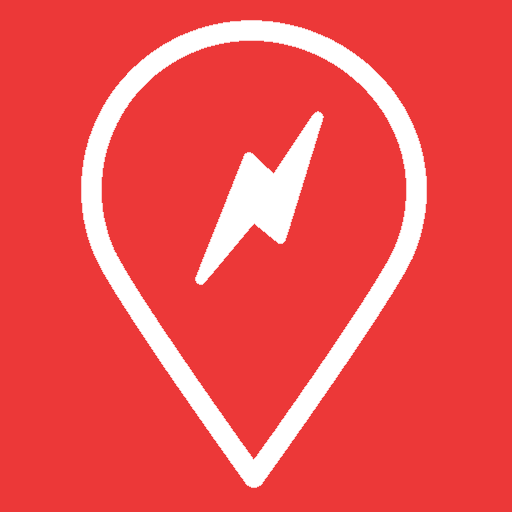 What's New
- Added time to the main screen. After all it's a watch...
- Introducing new alert- and confirm screens.
- Internet connection to Tesla servers will now be verified before the first login attempt to avoid unnecessary typing of credentials. Instruction will be given to either restart the watch or connect to the Galaxy Wearable app to regain connection.
- The app will now warn you with a notification icon on the main screen if a window is open or the vent windows function is activated.
- Added a new VIN decoder option and a few more information items like wheel type, air-suspension and ludicrous mode availability.
- Since Tesla has deprecated the option codes on newer vehicles the menu item has been moved from the rotary menu and into the vehicle information list.
- The speed limit menu item is now to be found in the favorite menu together with the valet-, sentry- and remote start (keyless) section. Hopefully this is the last rearrangement in the button sequence for a while...
- Better CPU control while running commands prevents them from pausing if screen turns off during a command.
- From this version the app will only use google material icons. This makes the app a little lighter and faster. The downside to that is to find proper icons to match a specific command as the icon set is a little limited.
- Fixed the software update notification from not detecting the new status code from Tesla (downloading-waiting-for-wifi).
- Minor bug fixes.
Description
The DRIVE - Electric app puts owners in direct communication with their electric Tesla vehicles anytime, anywhere. With this app, you can:

- Check charging progress in real time and start or stop charging.
- Heat or cool your car before driving.
- Lock or unlock from afar.
- Open or close your Homelink connected garage door.
- Enable sentry mode.
- Enable keyless driving.
- Enable speed limit mode.
- Open frunk, trunk and charge port.
- Locate your vehicle on a map.
- Flash lights or honk the horn to find your vehicle when parked.
- Vent or close the windows or the panoramic roof (if any).
- Schedule charging and climate to match your departure time. *
- On Approach: Issue a command and it will automatically execute as you approach your car. **
- Quick Commands: Issue a command and it will automatically execute as the vehicle wakes up.
- Start downloaded vehicle software from wherever you are.
- VIN decoder option
- Access vehicle option codes with explanations (not accurate on newer models)

* The scheduling is done by the watch itself. Meaning the app needs to connect successfully to the car when the scheduled time is due. The car API does not support this natively so this feature can not be guaranteed to work at all times. Be sure to have enough battery on your watch and make sure it can connect to internet. In some cases the app is not able to wake the car from its deep sleep cycle and will not be able to activate climate or charging.

** Currently detects cars with built-in Bluetooth LE connection (Phone-as-key). Keep in mind that the watch still needs internet access either through LTE or your mobile phone for this feature to function.


This app is not affiliated with Tesla, Inc.

The car manufacturer can at any point render this app useless by alter, stopping access to, or by any other means restrict access to the API used by this app. No refund will be given. Keep your official phone app available at all times.

No user credentials are stored in this app or otherwise shared with any 3rd party or the developer. The password is only used for a single sign-on and then wiped from the app memory. The returned access tokens from Tesla and the user name are securely stored locally on your watch in the encrypted key manager provided by the OS. 
It is advisable to protect your watch with PIN-code access in case your watch gets stolen as this app will give access to vital vehicle operations.

Please read and accept the disclaimer on the watch before logging in for the first time.
OVERVIEW
Version2.5.0 (2019.11.01)
Size3.72 MB
Age restriction For all ages
ExpirationNo expiration date
j.ba**
Great app! Does exactly what it says! Galaxy Watch LTE
gene**
Logon is very frustrating I had just about given up but succeeded on my 11th try. After getting the app running I find it very useful. Would give it 5 stars but the on approuch setup doesn't work because the app's Bluetooth says it can't find my car even though I'm standing next to it as instructed. I like been able to set my charge percentage and unlocking the car from my watch.
redd**
Great app.Looking forward to using it
dleh**
Awesome. Reset password once. Then works like a charm!
brad**
App doesn't work. Figured out how to enter username and password but login keeps failing. Saying "Unknown Account...". Refund please.
dlin**
This app works great with the Model 3. The initial log in is a bit painful.
ryan**
Not responsive. Doesn't work MOST TIME. Emailed the developer for refund, NO RESPONSE and NO refund. STAY AWAY W/ THIS SCAMMER! NEGATIVE!
siva**
Really love this app, works great with my model 3...entering login was bit hassle, but managed with T9 keypad.
atav**
*Edited review from 0 stars* I was finally able to log in after a few hours of trying. Adjusted review... Good app (once you get logged in)
jimm**
Great app. Very polished kooking but inputing credentials is a pita. Supports mult. Cars which is great .
jame**
Great work. Now, just to add Solar.