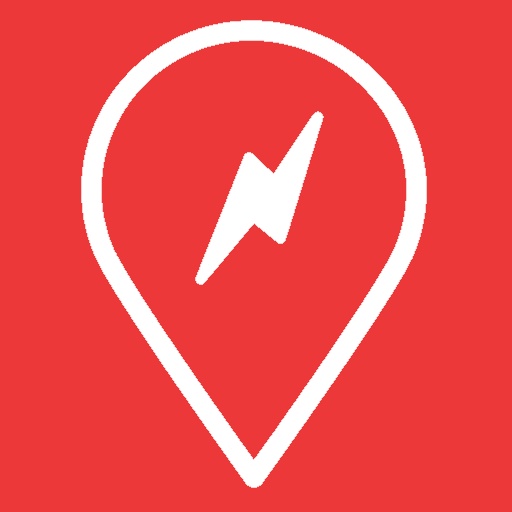 What's New
- Optional PIN code access for added security.
- Full color customization. Play around with text and background colors to create your own look (devices on Tizen 4.0 only).
- Increased font size with a few px for better readability.
- Fixed error installing on Gear S3 devices with old Tizen 3.0 OS.

NB! GWA2 users: If login fields are unresponsive (keypad won't show) please install the latest Samsung firmware for your watch.
Description
The DRIVE Electric for Tesla app puts owners in direct communication with their electric Tesla vehicles anytime, anywhere. With this app, you can:

- Check charging progress in real time.
- Heat or cool your car before driving.
- Lock or unlock from afar.
- Open frunk, trunk and charge port.
- Open or close your Homelink connected garage door.
- Enable sentry mode.
- Above commands also available as Widgets.
- Start or stop charging
- Enable keyless driving.
- Enable speed limit mode.
- Locate your vehicle on a map.
- Flash lights or honk the horn to find your vehicle when parked.
- Vent or close the windows or the panoramic roof (if any).
- Schedule charging and climate to match your departure time. *
- On Approach: Select a command and it will automatically execute as you approach your car. **
- Quick Commands: Issue a command and it will automatically execute after the vehicle wakes up.
- Start downloaded vehicle software from wherever you are.
- Check your current service status and estimated complete time.
- VIN decoder option.
- Access vehicle option codes with explanations (not accurate on newer models).
- Optional PIN code access available.
- Full color customization. Play around with text and background colors to create your own look (devices on Tizen 4.0 only).

* The scheduling is done by the watch itself. Meaning the app needs to connect successfully to the car when the scheduled time is due. The car API does not support this natively so this feature can not be guaranteed to work at all times. Be sure to have enough battery on your watch and make sure it can connect to internet. In some cases the app is not able to wake the car from its deep sleep cycle and will not be able to activate climate or charging.

** On Approach needs to be selected every time you use a command and will scan for the car for about 10 minutes. Currently detects cars with built-in Bluetooth LE connection (Phone-as-key - Model 3). Keep in mind that the watch still needs internet access either through LTE or your mobile phone for this feature to function.


This app is not affiliated with Tesla, Inc.

The car manufacturer can at any point render this app useless by alter, stopping access to, or by any other means restrict access to the API used by this app. No refund will be given. Keep your official phone app available at all times.

No user credentials are stored in this app or otherwise shared with any 3rd party or the developer. The password is only used for a single sign-on and then wiped from the app memory. The returned access tokens from Tesla and the user name are securely stored locally on your watch in the encrypted key manager provided by the OS. 
It is advisable to protect your app or watch with PIN-code access in case your watch gets stolen as this app will give access to vital vehicle operations.

Please read and accept the disclaimer on the watch before logging in for the first time.
OVERVIEW
Version3.1.0 (2020.03.30)
Size3.89 MB
Age restriction For all ages
ExpirationNo expiration date
w6**
It is a hard way to get the sign in info on the watch,needs a phone app for sign in
berk**
Installed on GWA2 running latest firmware. Every login attempt rejected within 2-3 seconds saying authentication failed. Triple checked both username and pw are correct. Not a data entry issue, app just simply won't authenticate. $10 wasted it seems.
tunk**
Can't add email and password. Need refund now. I have the right ones, but fails. Pain in but to add these, takes for ever and then fails. Refund now
glan**
I don't even have my Tesla yet and find this app awesome! Can't wait
upbe**
I love the app it is easy to use and the team is always ontop of it Issues just some ideas team I love you guys some some helpful feedback #1 login in was hard but if you type @gmail.com first it is easier #2:you guys should add a widget #3 Add Battery of the watch Next To the Time #4 also you should move the favorites page to the end should not be its own separate menu reason I hate having to close out the app to get back to the main page
mgia**
Samsung input difficult but after login everything works perfectly. 2020 M3 connects with no problems. Set double-press to Drive. Great!
preb**
Login was painful, but has worked great since! Reset password on Tesla.com and restarted watch multiple times. All in all a good product.
brya**
Such a great interface and implantation! I use this watch app every day with my Model 3 Stealth. No issues. I referred a bunch of people to your app but Reddit. Everything else is really happy that I posted it because many people didn't know it existed. Keep up the good work, looking forward to more updates in the future! Best app in the Galaxy store by far!
hori**
One of the best Galaxy watch apps available
tylu**
I was looking for an app specific for my Gear. Glad I stumbled onto this page. Works as it should, took me all of 10 minutes to play with the app and be accustomed to the layout. Works smoothly, happy customer. Worth the $10. Thanks!