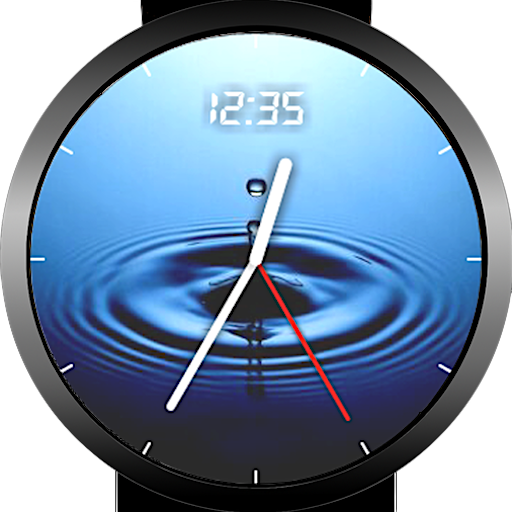 What's New
Change time format switch to double tap,to reduce accidental time format switch.

If you like Photo Watch, please upgrade to Photo Watch Pro with more watch face designs!
Description
The BEST watch face is the one with your love one!

• Double tap bottom of watch face to switch time format
• Double tap center of watch face to enter/exit Edit mode

In Edit mode:
• Tap on left/right to change photo
• Tap on bottom to select photo on watch *
• Tap on top to toggle 12/24 hours display
• Double tap to leave Edit mode

* Use Galaxy Wearable phone app to upload photos to your watch.

Photo Watch is a FREE app from Virtual GS. For more features (more designs, multiple user photos), please upgrade to Photo Watch Pro or Photo Watch Digital (if you prefer digital watch faces)!
OVERVIEW
Version3.2.1 (2019.11.27)
Size3.37 MB
Age restriction For all ages
ExpirationNo expiration date
powp**
This app makes my watch customizable so much that the picture on my watch matches the activity I'm enjoying... those that say it doesn't work are just computer illiterate dweebs... 5 stars!!! should be 10
ibuk**
Not user friendly.
caro**
Can't exit edit mode.. double tapped just keeps changing 12/24
knud**
Need pro to use your own photos
am**
I really like this free app but I must confess it's not for my own photos. I like the designs. If you're looking for variety, this works. I like the Pro version for sending my photos to my watch. That works great and is worth the price.
jbug**
Haven't tried Pro version but I don't see that you can add other things like heartrate, steps, etc. Would be nice to have those options as well in pairs version. Other than that I like the premise
shan**
Cant send photo
swin**
Could not send a photo to the watch using the wearable app. Uninstalled.