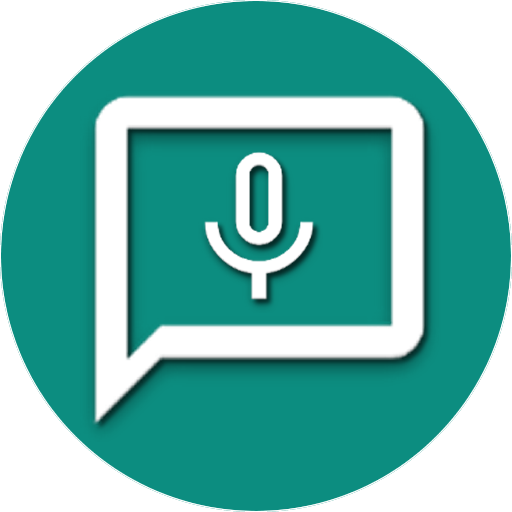 WhatsMedia Audio and Voice Notes from WhatsApp
What's New
Release 1.0.5
Support delete audio file using more options:
- using more option, is possible to select delete option on a single audio file
- popup show info about audio to delete and to confirm action
More stability and some improvements.
Description
This app lets you receive WhatsApp Audio and Voice Notes media directly to your wearable Galaxy Watch Samsung and Gear Samsung models:
Galaxy Watch, Galaxy Gear S3 (only with Tizen 4.0.0.0), Galaxy Watch Active 2. In order to listen media file is required to use a smartwatch at least with an integrated speaker.
This wearable app is a Companion Application so it requires to install the relative Companion app on your Android smartphone downloaded from Google Play Store.
Please install the "WhatsMedia" application to your Android smartphone from Google Play Store and follow the instructions.
Watch the video tutorial for more information: https://youtu.be/b4upsZxHUA0

Functionality:
The application launches a Notification when a new incoming audio message is received. From the notification is possible to open the app and playing the audio media message.
It is possible also to open directly the WhatsMedia application and playing directly the audio media.
Using the application is possible to fully control of the new media and stored media up to 15 audio files.
Is possible to delete single audio file using more option feature.

Important:
NEVER close the application. Please be sure to have always the application opened in order to receive audio file from WhatsMedia application installed on your Smartphone.
You can check if the application is running by looking into the "Recent App" if the app is present.
At the moment is not possible to reply to the audio message to another audio message through WhatsMedia application.
Only Samsung SmartPhone are supported at the moment with at least Adroid version Oreo (8.0.0) installed.

Features:
- Listen Audio and Voice Notes from WhatsApp 
- Vocal Note from WhatsApp and Audio from WhatsApp
- Full Audio control 
- Up to 15 media files stored locally to listen
- Contact name and Icon from WhatsApp
- Delete single file audio using more option

- Player control:
	> Track Number
	> Date and time of the audio
	> Playing time
	> Play, Prev, Next Controls
	> Name of the Contact
	> Description of the audio
	> Volume control

- Full background application support

Installation:
- Install the "WhatsMedia" Companion app on your Android smartphone from the Google Play Store.
- Install this app, grant access to the filesystem on your device.
- Waiting until appears on the screen "No Audio" message and "WhatsMedia Ready" otherwise following the procedure exposed in the Troubleshooting section.
- Wait for incoming audio and voice note notification on your smartphone. Once notification arrives, the app will deliver the audio to the smartwatch
- On your Samsung SmartWatch will appear the Notification about incoming Media files.
- Open the WhatsMedia app and listen to the media file.

WhatsApp Business support purchase:
Is possible to purchase an optional module for supporting WhatsApp Business. Buying this module, you will receive WhatsApp Business Voice Notes and
Audio from your personal WhatsApp Business directly to your Smartwatch.
You can purchase this product on the Companion application "WhatsMedia for Samsung Smartwatch" installed on your Android Smartphone.
Important disclaimer: all the funcionalities and capabilities of WhatsMedia are full supported beside buying this optional module. 

Notes:
This application work with Tizen OS at least 4.0.0.0.

Troubleshooting:
1) In case of the following problem:
- Not appearing at the first start "No Audio" message and "WhatsMedia Ready"
Perform the following action:
- Restart WhatsMedia on your SmartWatch following this video https://youtu.be/sG2e2k0BdHw
If the problem persists:
- Try to unistall and install again until appearing on the screen the "No Audio" message and "WhatsMedia Ready" 
- Restart your SmartWatch
2) In case of the following problem:
- Not receiving audio message
Perform the following action:
- restart WhatsMedia on your SmartWatch following this video https://youtu.be/sG2e2k0BdHw
3) In case of the following problem:
- The screen shows "Serious Error"
Perform the following action:
- Restart your SmartWatch and open again WhatsMedia
If this procedure doesn't fix the issue, please follow the procedure:
- Unistall WhatsMedia on your SmartWatch, Restart your SmartWatch and install again WhatsMedia

Important disclaimer:
This app is not associated with the official Whatsapp application and is not correlate to any of its services.
We are not responsible for any changes applied by WhatsApp application. We work to keep the compatibly for the newer WhatsApp version with our app, so please contact us in case of any issues with a newer version. We never store any personal information outside the smartphone and smartwatch devices. 

Requirementes:
- SmartWatch Tizen OS >= 4.0.0.0 version
- SmartPhone Android OS >= 8.0.0 version

Permission:
- Storage Permission: to store and access audio files saved on the watch.
- Bluetooth: to send data between the phone and the watch.

Known issues:
- When arrived concurrent audio at exactly the same time, title and description of the incoming audios couldn't match the audio files metadata.
OVERVIEW
Version1.0.5 (2020.03.31)
Size5.07 MB
Age restriction For all ages
ExpirationNo expiration date
andr**
So this doesn't work on gaalxy watch active?
fann**
No muy buena
jess**
Works great. Easy to follow instructions
aort**
💓💓💓💓💓
kale**
How much would you charge to add the ability to respond via voice message?
eric**
Esto es una basura👎