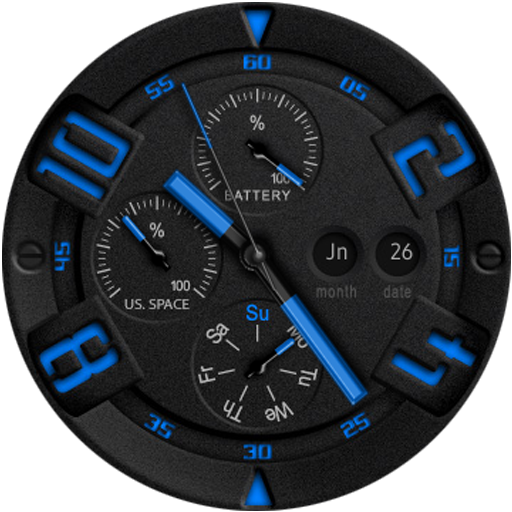 MG Military Gear
$1.99
Offers in-app purchases
Description
Military-grade looks for YOU!

Now you can get the first watch-face of the new "My Gear" watch-face series and enjoy the slick military graphics.
This robust face will always report to you the time and date.. Consistently and reliably, that's how your Military gear works!

☆☆☆ Features ☆☆☆

✓ Time and date display
✓ Battery indicator
✓ Used space indicator
✓ 8 color options
✓ AOD (Always-on mode)
✓ Rugged military graphics
____
✋ Get this face cheaper and easier from the WatchBase app now! 
➡ https://watchbase.store/page/meet
⚡ Install WatchBase on your phone and on your smart watch and and get a paid watch for free after your first purchase!
OVERVIEW
Version
1.2.3 (2018.12.26)
Age restriction
For all ages
Expiration
No expiration date
Seller info
Corporate/rep. name
: Belvek EOOD/.
View details
kenb**
Awesome watch face. Details are great. How do you change it to red?
dden**
Great watch face. Love the detail and it works flawless. Looks great on my gear s3 frontier. Great colors. Thank you.
acid**
Just paid 2 dollars to unlock the other colors. They remain locked. Not happy. Do not use this.
olds**
I just paid for the other watch face colors yet they still remained locked. Not happy about this at all. My PayPal account proves this.
jdda**
Wow. Dumb. Nowhere does it say how much money the other faces cost. Could you please tell us the price of additional colors.
cva6**
A rather simple watch face in where it leaves you enough room to make it as jazzy as you like. One of my personal favorites.
mike**
Thanks it finally accepted it I appreciate the help great watch face and cool colors