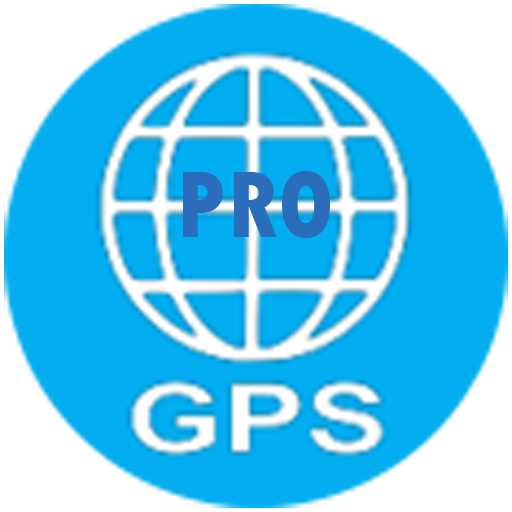 What's New
Version 1.7.0
- Fix for a bug with Swissgrid and Tizen 4.0

Version 1.6.0
 - Fix for wrong Speed on Tizen 3.0.
- (NOTE: GPS Altitude on Tizen 3.0 is NOT supported - Samsung does not have an answer to this.)

Version 1.5.0
- NZTM 2000 Support
- Possibility to use the internet connection / google maps elevation to get an exact height/elevation!
-> Internet connection mandatory for this function
Description
Compatibility: 
=> Standalone: Gear S3
=> Connected phone: Gear S2/S3
xxxxxxxxxxxxxxxxxxxxxxxxxxxxxx

This is the Pro version of Quick GPS Position. 
I'm sorry that this version is not free due to complex calculations, but for just 1.89$, you get lots of great configuration possibilites: 

Position: 
- Decimal
- Degrees
- UTM
- MGRS
- QTH
- SWISSGRID CH1903+ (Switzerland only)
- OSNG / Ordnance Survey National Grid (UK only)
- NZTM 2000 (NZ only)
- Gauß-Krüger (Germany only)
- GEOREF
- GARS

The Speed:
- km/h
- mph
- m/s
- knots!

Elevation/height:
- Meter
- Feet

Heading:
- Degree (not reliable in low speeds)

Vibration:
- Option to turn on or off Vibration on GPS capture or loss

Option for 'app always on' available
Option to show either the time of the last known position OR the time ago (in sec/min/hours) since then
Option to show last known position on Startup

IMPORTANT:
If you have a Bluetooth connection available to your phone and GPS on on your phone, it is using your phone's Position. Turn off Bluetooth (and GPS on on your phone) to use the phone's GPS.

CHANGELOG:
Version 1.7.0
- Fix for a bug with Swissgrid and Tizen 4.0

Version 1.6.0
 - Fix for wrong Speed on Tizen 3.0.
- (NOTE: GPS Altitude on Tizen 3.0 is NOT supported - Samsung does not have an answer to this.)

Version 1.5.0
- NZTM 2000 Support
- Possibility to use the internet connection / google maps elevation to get an exact height/elevation!
-> Internet connection mandatory for this function

Version 1.4.0
- GEOREF support
- GARS support
- Fix for a rare calculation error using MGRS

Version 1.3.0
- Possibility to force the usage of the Gear's GPS Signal even when the Gear is connected to the phone using Bluetooth.
- Possibility to set the precision: (Best, Good, Average, Bad) 

Version 1.2.0
- New format supports:
-> ddd°mm.mmm
-> N ddd°mm.mmm
-> ddd°mm.mmm N
-> N ddd°mm'sss"
-> ddd°mm'sss" N
-> N ddd.dddddd N
-> ddd.dddddd N
- Fix for a wrong MGRS calculation (Thx chmod for reporting)
- Added exponential moving average (Thx Sami for suggesting)
- Changed Always On to 'OFF' by default (Samsung requirement)

Version 1.1.0
- QTH Support!
- SWISSGRID CH1903+ support
- Ordnance Survey National Grid (UK) support!
- Gauß-Krüger support (Germany only)
- Bugfix for MGRS/UTM Timing
- Bugfix for mps instead of mph
- Implementation of Changelog

Thanks for the support, I will try to implement more things soon!

ANY QUESTIONS/BUGS/REQUESTS?
===> www.ruttensoft.com <===
OVERVIEW
Version
1.7.0 (2019.03.14)
Age restriction
For all ages
Expiration
No expiration date
ke6z**
Works great on my Samsung Galaxy Watch. Just wish the display was in red rather than blue.
dere**
The app works well for me. My only requests are to be able to change the color to red, and to be able to input coordinates to navigate to.
bwl3**
Operates fairly accurately. However, one issue I have is that several formats do not function. One example: "N ddd° mm.mmm" which I need.
pete**
Worked the first time then gets stuck on 'Acquiring Position'. Is there going to be a fix?
just**
How do i change to mgrs
hami**
Not installing to my watch! Need my money back I gue ss. Doubt I will ever see it though.
byte**
I purchased application. Bluetooth is on WIFI is always on. App says "acquiring position" and that's it. Don't buy this app!
alex**
Application is pretty decent. Although I really wish it had WGS84 Degree Decimal Minutes (DDM) ie DDD°MM.MMM or 32°42.123
acke**
I love this app!! I used it to plot my points for a field exercise my unit conducted.
wvdi**
Doesn't work, after installing all it says is acquiring position. Uninstalled
josh**
Doesn't work, load of rubbish
jefh**
Zero stars. App does not work. How does a non functioning app make it to the official "editor's pick" list? i want a full refund.
anth**
First time works the I close it out n try to open again gets stuck on acquiring position
kick**
Works as advertised. It would be great if you could add a way to share your current location!
hype**
Garbage app. Paid money for a gps app that always shows "nan" for altitude and a speed thats off by a factor of more than 3. Used on Gear S3