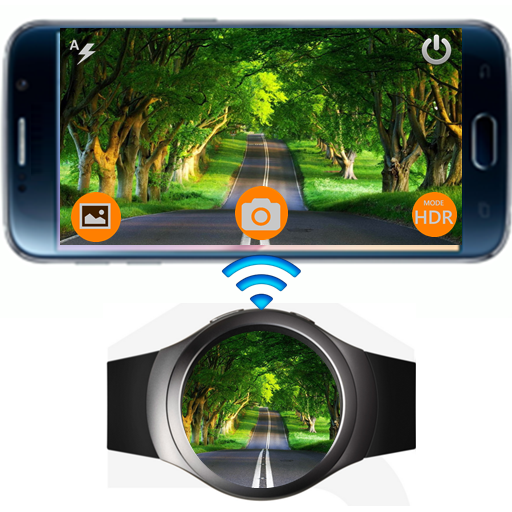 What's New
30-03-2016:
- Fix swipe issue to open setting.
- Fix issue connection when connect to android devices Marshmallow 6.0.
Description
This software supports to remote mobile camera from gear( smart watch)
Main features:
- Take picture and record video using gear
- Setting options for camera from gear: Mode, Flash, Timer, Dim off Screen... more and more
- Swipe from right to left to show setting.
- Very very useful and convenient . It is very interesting
- To co-work with phone, phone need to install Remote Camera Pro app from Samsung Apps
HOW TO USE:
  - Install "Remote Camera Pro" app from Samsung Apps both phone( mobile) and gear.
  - Unlock phone screen before setting up connection between gear and phone.
OVERVIEW
Version1.1.0 (2018.11.04)
Size3.7 MB
Age restriction For all ages
ExpirationNo expiration date
calv**
10/14/19 I uninstalled the app then installed again. App seeks to be working so far so I change from 1 to 3 star
chap**
Terrible
paul**
Don't puchase!
royb**
How do I get a refund???
tiff**
I just paid for this and it won't connect 🤬
dark**
Connect error every time application has never successfully launched.
lame**
Did not ever get it to link. Refund is requested.
mmer**
Didn't ever work. I need a refund.
kelr**
Doesn't work, I want a refund
rams**
Doesn't work
bria**
The app can't connect
jayt**
How do I get my money back, get a connection error. Garbage app
luar**
This app is garbage, how do I get my money back!
rtsc**
You're lucky you don't live next door to me that's all I'm going to say I'd give no stars if I could
vita**
Doesn't work