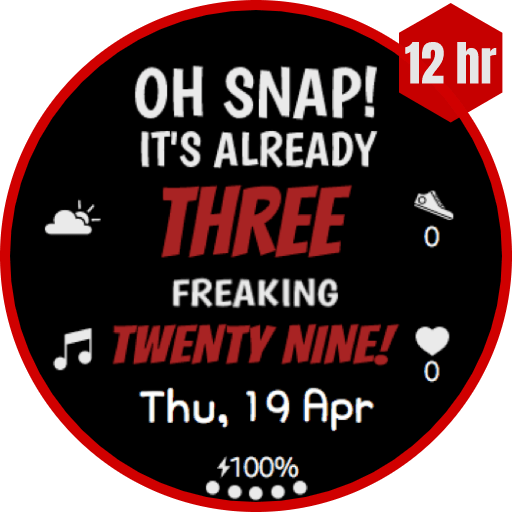 Description
** Please note: This watchface might need 20 seconds to show up **

This is a perfect watchface to bring out some laugh when hanging out with friends. Let's say a friend ask you what time it is now, you can flash your wrist and let them have a look at the hilarious words

Or you can just use this watchface to constantly remind you not to be lazy because it will always remind you how much time has passed since you've been slacking off and procrastinate some work
OVERVIEW
Version1.0.2 (2019.01.28)
Size1.19 MB
Age restriction 18+
ExpirationNo expiration date
Nath**
NO PROFANITY!!! FUC KING BULLSHIT. HOW DO I GET MY DAM MONEY BACK? BITC
etha**
No profanity.
rach**
Very funny watchface! I like that we can change the wording to our liking. Awesome!
fuh.**
I expected actual profanity on a watch app that has profanity in the title. I feel like I was suckered
uche**
Great
kill**
No profanity. Fooking dumb piece of sheeeit app.