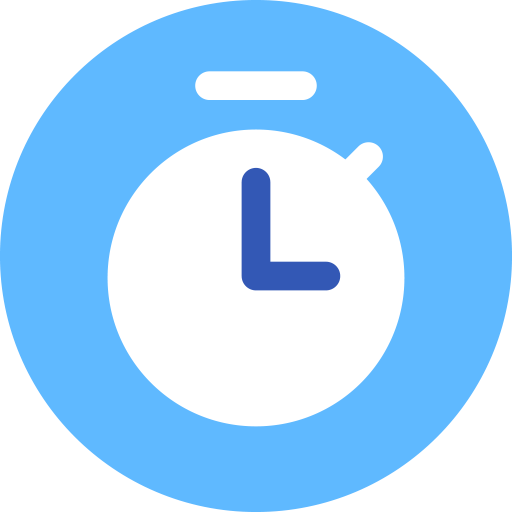 What's New
[19.2.1]
- Samsung One UI for Galaxy Watch Active

[17.08.2201]
- Changed app icon

[17.07.1201]
- Tizen 3.0

[17.03.2001]
- Changed max time to 2:59:59.99
Description
Use your Samsung Gear as a stopwatch.
It measures the amount of elapsed time with this app.

- It records up to 99 elapsed time
- It includes a basic lap timer
OVERVIEW
Version19.3.3 (2019.08.12)
Size1.05 MB
Age restriction For all ages
ExpirationNo expiration date
Seller info
Seller : Samsung Electronics Co., Ltd.
Corporate/rep. name : Samsung Electronics Co., Ltd./김기남, 김현석, 고동진
Business license number : 1248100998
View details
dari**
What a piece of junk. I can't open it after the first time. Why don't you get smart and make it a widget.
nikk**
Works nice
jenn**
Screen not suitable for use to view laps. Screen times out after 10 seconds, so not so functional for precision timing.
mart**
I like it, but a cleaner look more in line with OneUI will be great.
sf_f**
Having spent 250 dollars on a smart watch, you would think it would come with a stopwatch preinstalled... either way, like others have said,
ligh**
Why is such a vital part of a basic digital watch not preinstalled, and it drains the battery like nobody's business? How do I force stop?
slew**
Can't get it to open after the first time
ashi**
U
ewbi**
Good app. I'm surprised this is not preinstalled on the smart watch. This needs to be a widget!
jasm**
It's awesome. .but it needs to be a widget!
vily**
Why is this not a Widget,????
exku**
Drains battery. Have to force stop after each use.
floy**
Stopwatch
robb**
Used it on the Galaxy watch active. I stop it and reset it then go about my business. It then proceeds to rapidly kill my watch battery.
bind**
It stops at 3 hrs!! Huge drawback! Please fix!