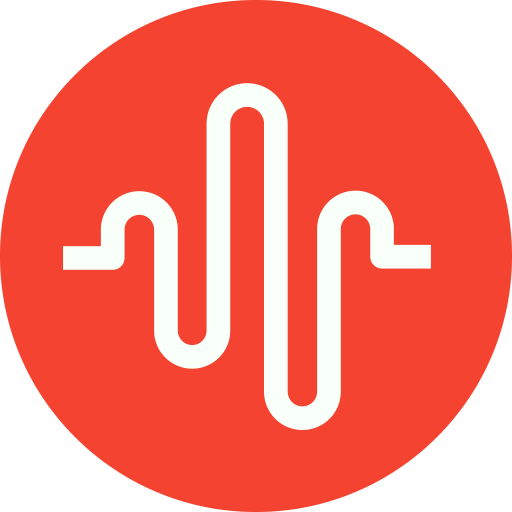 What's New
Bug fixes and Screen reader enables
Description
Voice Memo app records your voice and you can easily find the recorded memos on your Gear. You can also convert it to text. Recordings will be copied to the Android mobile device too.


The following permissions are required for the app service. For optional permissions, the default functionality of the service is turned on, but not allowed. 
[Required permissions] 
- Storage permission : Allow Voice Memo access to storage permission.
- Microphone permission : Allow Voice Memo access to Microphone permission.

If your system software version is lower than Tizen 4.0, please update the software to configure App permissions.
Previously allowed permissions can be reset on Apps menu in device settings after software update.
OVERVIEW
Version2.0.2 (2019.09.17)
Size613.9 KB
Age restriction For all ages
ExpirationNo expiration date
Seller info
Seller : Samsung Electronics Co., Ltd.
Corporate/rep. name : Samsung Electronics Co., Ltd./김기남, 김현석, 고동진
Business license number : 1248100998
View details
stev**
Junk. Refuses to record when I'm on a phone call unless I turn off bluetooth and the watch disconnects from my phone. There's zero technical reason for this limitation. In fact, the Secret Voice Recorder Pro app (it's totally worth the $1) works fine. Samsung is sadly becoming a totalitarian regime like their neighbors in NK.
mobi**
It's good for quick memos but there's no reason to have it have the recording cap at 5 min I think extending it to 20 or 30 would make most people satisfied.
arac**
5min is cap
andy**
Hh mnnnn UKN .h
rick**
The sound files are stored on your Samsung phone here: My Files>Internal storage>Sounds>Gear
kamw**
Cool to have in watch, active 2, but I've looked everywhere in galaxy s8 and can't find where the memos get stored if they transferred at all. Not in companion voice recorder app
anth**
FYI the corresponding app is called the Voice Recorder. They're both made by Samsung.
mike**
It's got no bugs, which is a relief. However, if the messages transfer to my phone, what app on my phone receives them? The test I made remains on the watch, but I want to know how to review them on the phone. There's no correlating app, I think, but the answer is hopefully easy (and obvious).
ibis**
Works as promised! Thank you dev's for a nice app. Ppl shouldn't give lower rating just b/c they can't record longer than 5 mins! It's to record a 'MEMO' folks not your homework or class notes! Smh... If you have other issues it's probably the settings on the app on your phone not the watch. If you buy an expensive piece of technology then learn how to use it. FGS!
hurr**
A very useful app! Not sure how it can be rated lower than five stars, the closest to it costs $5 and does less.
gift**
I love it loud & worx w/Gear3 great! Go Seahawks! 2019
r_co**
Doesnt work well with the watch, cant hear much
aber**
So far so good. Saved my voice texting with only one mistake in the written words of the text.
im.t**
This app does not work I cannot record any memos on my watch it keeps telling me no voice heard. Time to look for a new one.
jiag**
-----TROUBLE SHOOTING PROCESS----- Uninstalled and reinstalled voice memo on note 10+ and gear s3. Voice memo on phone works great. Voice memo on watch does not. VM on watch records but picks up no audio. I have audio sent from watch to phone and no audio is registered. I updated software on phone and watch also. Then reinstalled both apps via galaxy store and play store. I made a test call via my watch to make sure mic is working. It is. Power cycled phone and watch still not working. Turned watch off and on AND FINALLY it is now recording. Plaudits - #Glitch_Prince Always loved this app. Worked beautifully paired with my note 8.