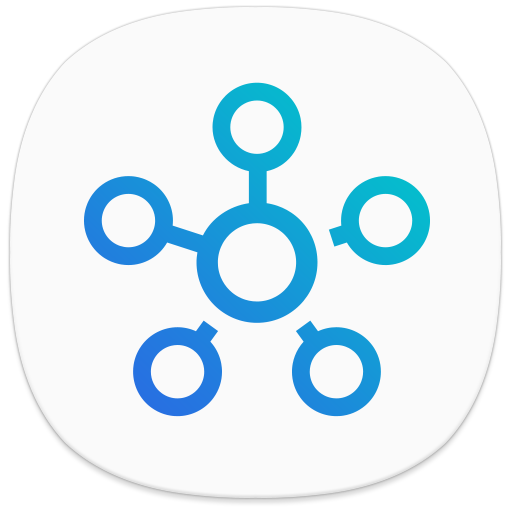 Description
You can control your device easily and quickly using SmartThings on your wrist.
You can check and control the status of various devices such as smart devices, home appliances,
TV, speakers registered in the server from outside.
 
[ Main Features ]
- Can check and control the status of the devices registered to the server remotely.
- Can check the status of the device list according to the location.
- Various devices can be grouped together in one mode to operate at once.
- Operate the device automatically with time condition and device operating conditions.
- The notification allows you to receive status information from the device.
- The Bezel makes it easy and convenient to control the device.
 
※ SmartThings Widget has been added to make devices easier and faster to access.
※ You can use this after installing the SmartThings app on Android 6.0+ phones.
※ Registering/deleting device to the server is possible in SmartThings on phone.
※ Some devices for SmartThings on phone may not be available in SmartThings on Watch.
OVERVIEW
Version1.4.41 (2019.09.24)
Size5.8 MB
Age restriction For all ages
ExpirationNo expiration date
Seller info
Seller : Samsung Electronics Co., Ltd.
Corporate/rep. name : Samsung Electronics Co., Ltd./김기남, 김현석, 고동진
Business license number : 1248100998
View details
alka**
I'm using this app on Galaxy watch Active 2 with the Note 10 plus. This app has too many glitches. It can't do simple things like turning off the lights. It keeps showing errors and says to refer to my device. When I refer to the app on my Note 10 plus, it works.
ridl**
Please add support for Lighting Groups.
mlmo**
Works great! But when I turned my smart watch off, it stopped working. I tried everything and nothing worked until I un-installed the app on my watch and then re-installed it. So FYI to others... Don't turn off your watch unless you absolutely have to!
jhar**
Easy to use & set up.
pjho**
Works quite well through bixby, I can voice command most of my house. The widget is slow to refresh so not that useful...
jfgo**
Notifications do Not work on Gear3. I have reinstalled multiple times with no success.
rdwo**
I wish i could give it zero stars app on watch would not sync to app on phone
step**
Works with my S-9 and galexy watch, but it has a pretty bad battery drain on my watch.
john**
I can control my devices from my watch, which is cool tech, but I always have to wait for it to connect which takes minutes. While it is cool to do it from my watch, it's faster to do it from the phone. I can use Bixby or gassist and do it by voice, but I'd rather not.