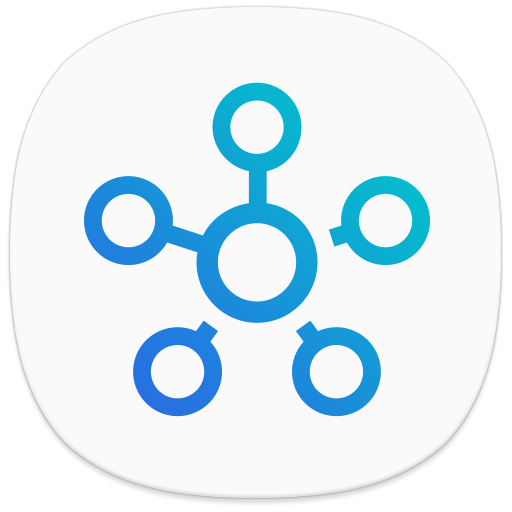 Description
You can control your device easily and quickly using SmartThings on your wrist.
You can check and control the status of various devices such as smart devices, home appliances,
TV, speakers registered in the server from outside.
 
[ Main Features ]
- Can check and control the status of the devices registered to the server remotely.
- Can check the status of the device list according to the location.
- Various devices can be grouped together in one mode to operate at once.
- Operate the device automatically with time condition and device operating conditions.
- The notification allows you to receive status information from the device.
- The Bezel makes it easy and convenient to control the device.
 
※ SmartThings Widget has been added to make devices easier and faster to access.
※ You can use this after installing the SmartThings app on Android 6.0+ phones.
※ Registering/deleting device to the server is possible in SmartThings on phone.
※ Some devices for SmartThings on phone may not be available in SmartThings on Watch.

The following permissions are required for the app service. For optional permissions, the default functionality of the service is turned on, but not allowed. 
[Required permissions] 
- Permission group name : Account, Media Storage

Account: User account informaiton permission needed for accessing service. 
Media Storage: Store device list and infomaton to local device which was registered by user in server.

If your system software version is lower than Tizen 4.0, please update the software to configure App permissions.
Previously allowed permissions can be reset on Apps menu in device settings after software update.
OVERVIEW
Version1.4.41 (2020.04.03)
Size5.8 MB
Age restriction For all ages
ExpirationNo expiration date
Seller info
Seller : Samsung Electronics Co., Ltd.
Corporate/rep. name : Samsung Electronics Co., Ltd./김기남, 김현석, 고동진
Business license number : 1248100998
View details
etha**
The app works for turning my TVs on and off, changing the channel and changing the volume. However, it is extremely laggy (for no good reason), and the "use watch status" feature doesn't work at all. I wish you could change the volume or channel by moving your finger across the bezel like in the volume settings instead of tapping the buttons a bunch of times. This app works for some things but it has few features and is slow and annoying.
dawe**
A little clunky in Gear S3, but I really wanted to be able to use the Gear S3 watch status as a SmartThings automation condition like the app suggest, but when I try to toggle the 'Use watch status' feature in settings, it just hangs and never turns on. Even after reinstall of this app, and after rebooting the watch, the setting just hangs when I try toggling it on.
samu**
Doesn't Work with my galaxy 46mm...It wouldn't be a bad idea if it worked. Please fix any bug that may be causing this.
jeff**
It works fine on my Kasa smart plugs but not my Sensi thermostat. It sees the thermostat ok but wont deliver any information from it.
mmen**
Cool app but scenes on the app do not show on galaxy watch or I would have scored higher
froz**
The app is good, but the widget always takes long to refresh. It is quicker to find my phone and use that than wait for the widget to show the device online, then wait to switch on the lights
ash.**
Only thing it allows me to do is turn on and off devices...
chri**
Doesn't work. I have 2 smart things that work perfectly with the phone app but do not work at all with the watch app. Very disappointed.