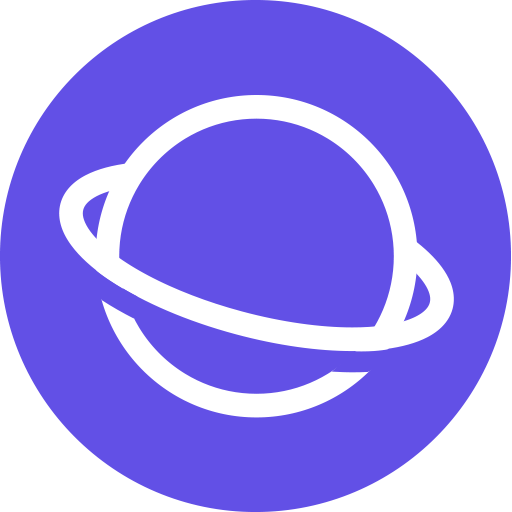 Samsung Internet for Galaxy Watch
Description
Samsung Internet for Galaxy Watch app lets you browse the web and enjoy contents in an immersive environment.

[Supported Platform and Devices ]

Tizen 3.0 : Gear Sport, Gear S3 Solis ( BT & LTE )
Tizen 4.0 : Galaxy Active , Galaxy Watch ,  Gear S3 Solis 

[Supported Features]

Preset bookmarks, Featured contents & Search engines for Global and Korea regions for easy access.

Bookmarks:  Add Bookmark, Rename, Delete Bookmark with immersive UI.

Easy View Solution for Smart watches

Featured search engines:

Global: Google,TMdb  
Korea: Naver, Bugs Music

Quick search with Voice and Text input.

Samsung Internet Widget on Home screen:  

Easier way to add & view sites on Home Widget screen.Get updated contents at periodic interval.

Remote Login:   Easy login to social networking sites with credentials entered from Android Login Companion App.

Show on Phone: Option to view /open current page, on Android Companion device.

Page Load progress bar,

Multilevel Zoom with Bezel. 

Pinch to Zoom and Double tap to Zoom for better viewing

Panning Movement of Webpage:  Drag Top Left or Top Right to view content beyond the screen

Smooth scrolling with Touch and Bezel.

Edge effect to indicate end of the content

Customized Media Play for circular screen, Volume controller with Bezel: User can enjoy playing the media file on full screen.  

Settings: To delete personal data (cookies, location info, and password) and app version info.

Low footprint < 3 MB,  

Works with Wi-Fi , BT connection and LTE Connection , ( Included for Gear S3 LTE Devices. ) 

The following permissions are required for the app service. For optional permissions, the default functionality of the service is turned on, but not allowed. 

[Required permissions] 

- None

[Optional permissions]

- Location : Permission to access the location to the web pages where current location is acquired with user's consent
- Recorder : Permission to access the recorder to enable the Voice Search in URL Bar
- Media      : Permission to enable the media (Mic/recorder) to the web pages based on the capability of the web page, when the web page tries to access the media.

 If your system software version is lower than Tizen 4.0, please update the software to configure App permissions.
Previously allowed permissions can be reset on Apps menu in device settings after software update.

[Optional feature]

This App requires additional companion app to be installed in the connected Android Device (optional)
to do remote login on Paired mobile device only for particular websites.
Please download from :
http://www.samsungapps.com/appquery/appDetail.as?appId=com.sec.android.watchweb

[WHAT'S NEW ]

3.0.3 ==> ( Included LTE Data Network support for Gear S3 LTE Devices. ) 

4.0.22 ==> Improvised App for Tizen 4.0 Platform , included Easy View Solution for Smart watches.
World's first wearable web solution for Smart watches, which transforms web pages to provide best possible user experience and desirability of browsing.
(supported only on Tizen 4.0 and above )

4.0.28, 3.0.7 ==> Battery issue on Widget solved, URL Bar support to manually enter URL's to visit or search via Voice Search, Made the additional companion app download as optional instead of mandatory.

4.0.37, 3.0.7 ==>  Pulse Model Release. 

4.0.39, 3.0.7 ==>  Fixed Galileo and POP Gear One UI issue related to theme and bezel interaction. 

4.0.43, 3.0.7 ==>  Renaissance Model Release and fixed Galaxy Watch One UI issue and some crash issue. 


4.0.45, 3.0.7 ==>  Renaissance Model Release and fixed Galaxy Watch One UI issue, Galaxy watch VOC issues and some crash issue.
OVERVIEW
Version4.0.45 (2019.11.28)
Size3.65 MB
Age restriction For all ages
ExpirationNo expiration date
Seller info
Seller : Samsung Electronics Co., Ltd.
View details
mobi**
It has its issues but it will do the job. It cannot play a youtube video that's over 10 minutes and you can forget it ever playing a live stream. If you want to Google something real quick listen to a Joe rogan clip on YouTube or read an image board it'd be fine if you want to play a longer video live stream browse some websites it is unusable.
aust**
Just a bit frustrating because there is no companion app for non Samsung, Android users.
just**
Signed into facebook and played videos on YouTube just as decribed. Very pleased for a free app
nett**
Not able till log onto IG or FB
indy**
Really cool! It is a bit hard to write in the search bar, or use all parts of YouTube, but what do I expect on such a small thing? Other than this, it is an amazing tool.
c.g.**
You'd think I'd be more advanced and with more website options
cbde**
It's a pretty poor browser in 2019. It feels and displays like something from a flip phone in the early 2000's.
bigb**
It used to work just fine but now it keeps saying web page unavailable.
cfow**
You can use it for Facebook messenger
robf**
Serves its purpose, on an active watch 2
misc**
It does okay for text bases web pages but most picture bases sites will crash the app repeatedly. Many reddits are unable to be viewed with this app due to constant crashing.
al**
Good browser, please add ability to save form fields/passwords