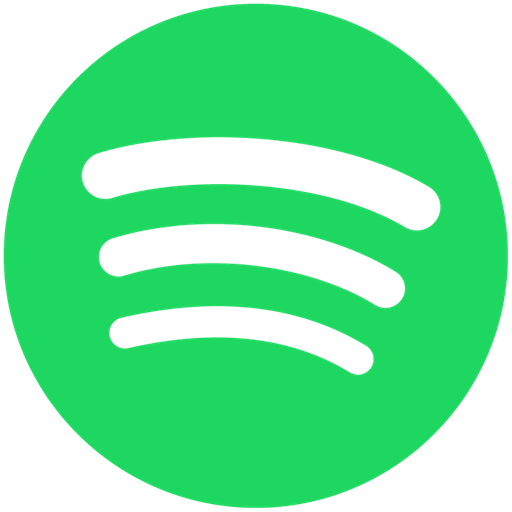 Description
Are you tired of having to reach into your pocket, unlock your smartphone, and open the Spotify app just to control playback? We've got your back (wrist?) — Spotify is now available on the Samsung Gear Sport, S2 & S3 smartwatches for Android and iOS. Control Spotify on your phone directly from your wrist. Premium accounts can save music offline directly to your smartwatch. 

Remote control Spotify on your phone
• Play, Pause, and Skip
• Save To Your Library
• Toggle Shuffle & Repeat
• Access and play from Recently Played, Your Library, and Browse
• Listen absolutely free with ads, or get Spotify Premium.
• Android only

Stream music directly from your watch (Premium users only)
• Stream over WiFi or 3G/LTE*
• Bluetooth Device Playback
• Take your music with you offline
• Text & Voice Search
• Full Playback controls (Save, shuffle, repeat, volume)
• Access and play from Browse, Your Library, Recently Played
• Android and iOS

With Spotify, you can search for any track, artist or album and listen for free. Build your biggest, best ever music collection and share playlists. Get inspired with personal recommendations, and readymade playlists for just about everything.

Additional Spotify Premium Benefits
• Play any song, any time
• Enjoy amazing sound quality
• No ads – just unlimited, uninterrupted music
• No commitment - cancel any time you like
• iOS support

*3G/LTE enabled devices only

Love Spotify? 
Like us on Facebook: http://www.facebook.com/spotify 
Follow us on Twitter: http://twitter.com/spotify
Add us on Snapchat: http://snapchat.com/add/spotify
OVERVIEW
Version2.3.23 (2019.09.11)
Size2.24 MB
Age restriction For all ages
ExpirationNo expiration date
Seller info
Seller : Spotify AB
Corporate/rep. name : Spotify AB/Wearables Squad
View details
bola**
Downright unusable. Every time I try to use it, it just shows me "connect to bluetooth to use spotify". All I care about is using it as a remote, and my watch is paired to my phone. This is ridiculous.
cole**
This app worked well for me for about a week and then it's just stopped. It wouldn't play any of my downloaded music and left me staring at a spinning wheel all of the time waiting for something, anything to happen. So far there has been no fix and renders the downloaded music playback functionally completely useless.
luck**
So far, so good!
notc**
Works sometimes. If I power off the watch and turn it back on the app glitches. The glitches I've seen so far is no playlists or any songs showing up, playlists that are downloaded say they aren't available offline, certain playlists not playing and most songs in a downloaded playlist dont appear and I have to use shuffle to listen to them. Please spotify this app has a lot of problems please fix them
leon**
Buena musica
piot**
It's great app, although I pay for this app I can use it off line, so I I don't loose my mobile data. I used Pandora but spotify is away better
new2**
Samsung! Make a Google watch that fully integrates with phones? Tizen prevent the watch from being enjoyable as we would love for it to be!
rbro**
Absolutly love the app. Only complaint I have is that every so often it wont play my off line content. I found that if i swith to wifi for a moment then restart Spotify it fixes it. Just a once a month or so inconvenience
lmmu**
I love what u guys do! 3 stars because the wearable spotify app disconnects throughout my day. I listen for 8 + hours a day pretty much.
dibe**
Had a heck of a time tring to get this to work on my active 2. Once I upgraded to premium all tge issues disappeared
bynd**
I have a S gear 3 and this really doesn't work. All I want is a functional skip, pause & play option. Super basic actions and this app is not it. You want me to upgrade to premium Spotify? Make sure your platforms are ALL fully functional. This app doesn't even open half the time, nor does it sync to my phone for any remote access. And yes, all permissions are properly enabled.
keit**
Not letting me connect to standalone on my watch fix please
mwal**
Used to be able to connect bluetooth headphones and use watch as standalone for music. Now it says Spotify must be up on my phone as well. Extremely disappointed.
meir**
Cannot get Spotify to be standalone
nkuc**
Fantastic! Love the access to this app from my watch. I set my spotify to "stand alone" on my watch and downloaded my favorite playlist. Love that i can play it on my watch or headphones. Perfect for walking or working out without having to have my phone. Not sure how much music i can set to the "play offline" mode on my watch, but the playlist i put on there now has been really great to have! Definitely happy with it!